It's a good thing cats have nine lives.
When a cat was discovered with a partially severed leg in a rural area outside Calgary earlier this week, the team over at Alberta Animal Rescue Crew Society (AARCS) sprang into action.
A Calgary volunteer drove two hours to pick up the cat, named Keo, and rushed him to an emergency animal clinic when he underwent surgery, the organization reported Wednesday on their Facebook page.
Unfortunately, the surgeons were unable to save Keo's leg, and had to amputate. But the good news is that Keo is already recovering and learning how to get around on his remaining three legs.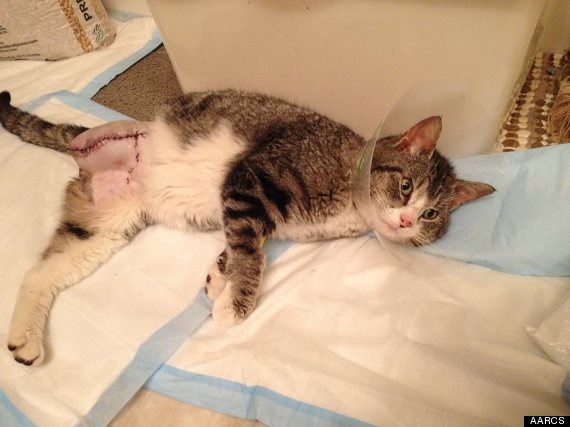 AARCS says Keo will be ready for adoption sometime in May, once he relearns going up and down stairs and jumping from high places.
Interested adopters can fill out an application on AARCS' website.
Like this article? Follow our Facebook page

Or follow us on Twitter
Also on HuffPost