Suspended Senator Patrick Brazeau is facing new charges after police responded to a domestic incident at his home early Thursday morning.
Brazeau, 39, has been charged with two counts of assault, uttering threats, cocaine possession and breach of bail conditions. He has since plead not guilty to all charges, according to CBC News.
Local police responded to a domestic disturbance call around 4 a.m. Thursday at Brazeau's residence.
Gatineau police spokesman Pierre Lanthier told The Canadian Press that a 39-year-old man was arrested after a 911 phone call.
"It was an altercation between a man and a woman,'' he said.
He said officers who went to the scene found that an altercation had taken place on a patio in front of the residence.
A woman complained of being assaulted. Another man who was inside the house complained he too was assaulted and threatened.
Brazeau arrived at the Gatineau courthouse in handcuffs Thursday morning.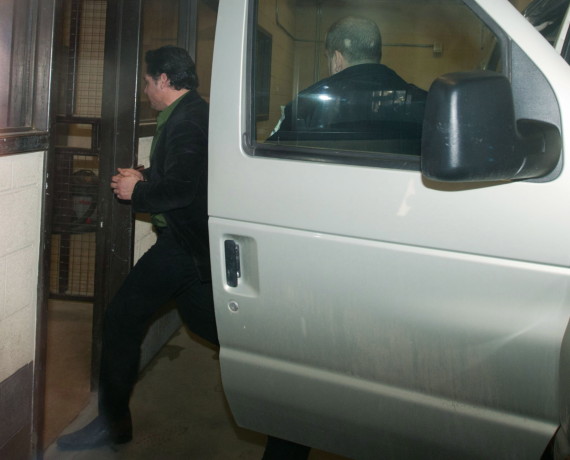 (Photo credit: Sean Kilpatrick, The Canadian Press)
Brazeau was suspended without pay from the Senate in November over allegations of inappropriate housing expense claims. He and former Liberal senator Mac Harb both face charges of fraud and breach of trust related to those claims.
Brazeau was also charged with assault and sexual assault after a domestic incident in February 2013. He pleaded not guilty to those charges.
The outcast senator made headlines in February after it was revealed he has taken a job as the day manager of an Ottawa strip club, the BareFax Gentlemen's Club, just across the river from Gatineau.
"It is what it is," he told the CBC's Rosemary Barton at the time. "I've got four mouths to feed."
Brazeau was appointed to the upper chamber by Prime Minister Stephen Harper in 2008.
With files from The Canadian Press
Also on HuffPost
Outcast Senators Strike Back