The face of Queen Elizabeth II is one of the most recognizable in the world, thanks to her appearance on coins and cash in the U.K., and Commonwealth countries. But now New Zealand has a new way to look at her, thanks a portrait unveiled by Prince William and his wife, Catherine, in Wellington this week.
The portrait, which will hang in the New Zealand Portrait Gallery, shows the Queen wearing a long blue dress and a diamond fern brooch — the same brooch Kate wore when she stepped off the plane in New Zealand to start the Royal Tour on Monday. Ferns are New Zealand's unofficial symbol.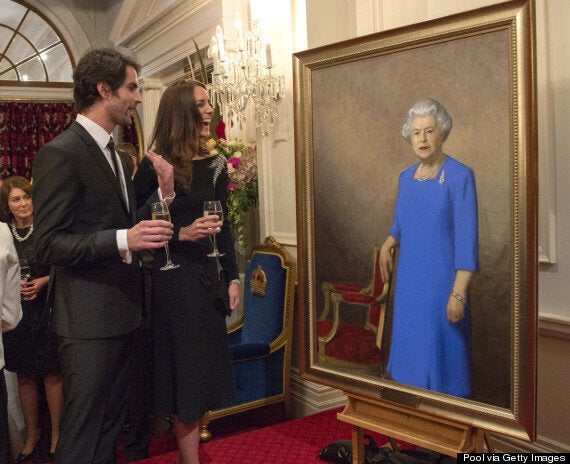 The picture was painted by 34-year-old Kiwi artist Nick Cuthell, who spent only an hour with the monarch last fall at Buckingham Palace in order to assess his subject, take photographs and determine how he would paint the portrait, reports Stuff New Zealand.
"I think it's a fairly elegant painting, simple, direct, and I hope it shows the subject in a good light," Cuthell told TVNZ.
And the artist felt entirely comfortable painting the world's most famous monarch.
"She was wonderful. She was very astute, really funny, and incredibly elegant as well which made my day very easy," Cuthell told NZ City.
The portrait unveiling marked the end of a state reception at Government House in Wellington for the royal couple, whose baby Prince George (who had had his own events earlier) was sleeping upstairs. Prince William gave a speech, starting in Māori by saying, "Rau rangatira mā o Aotearoa, tēnā koutou katoa," which translates to mean "Distinguished people of New Zealand, greetings to you all," reports the Daily Mail. He went on to joke about Prince George doing the 'haka' (the traditional Māori war dance) at 3 a.m., and expressed his love for the country.
"The qualities that New Zealanders share in common with one another – warm-heartedness, generosity, neighbourliness, openness, an instinctive sense of justice and freedom, to name just a few – are qualities that I suspect – given your modesty – you may take for granted," said the Prince. "But they are qualities for which New Zealanders are admired the world over."
According to Stuff New Zealand, the portrait had been commissioned by an anonymous group of young donors who wanted to mark the Queen's diamond jubilee.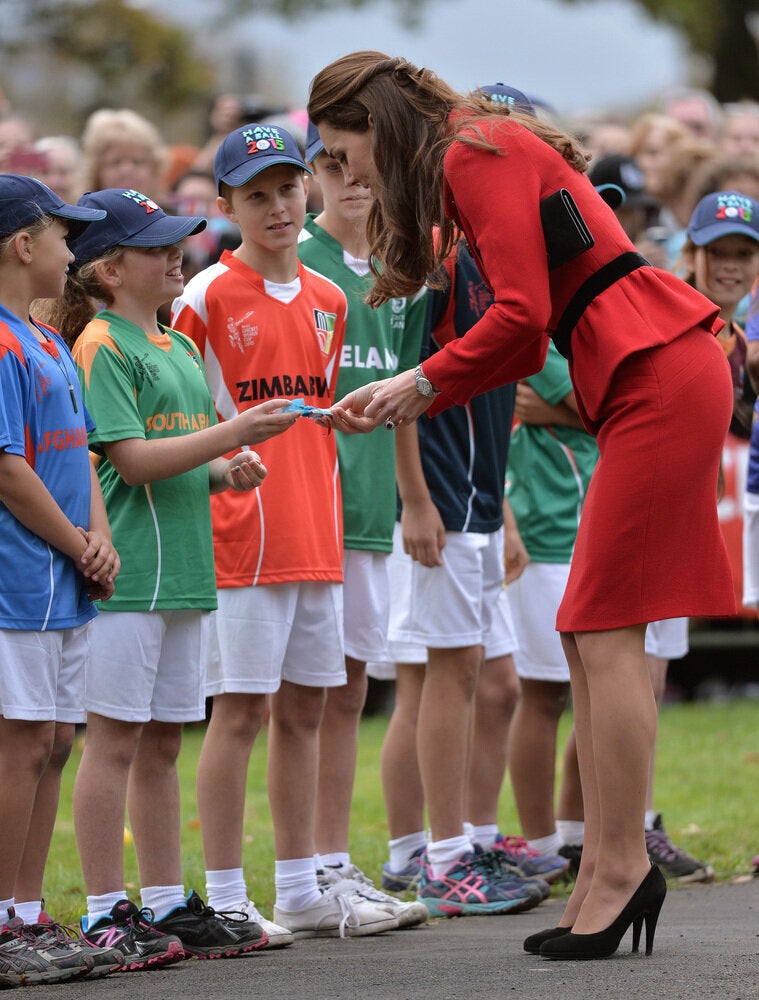 Wills and Kate visit New Zealand and Australia