It may look like Photoshop, but it's not.
This is the waterfall at Rio Celeste, a river in Costa Rica's Tenorio Volcano National Park. The water is actually this dazzling blue color because of volcanic minerals below the surface-- it's the real-life version of an effect usually only achieved with photo editing software.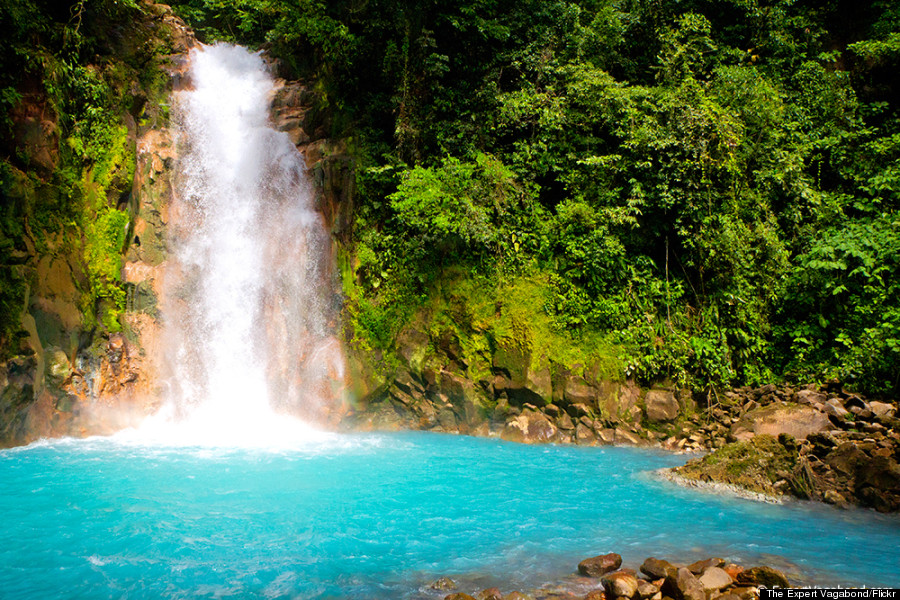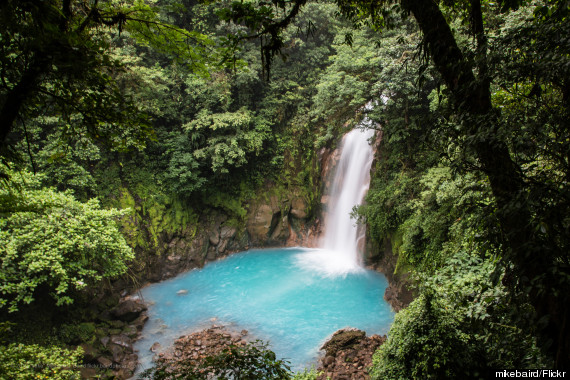 To get to the waterfall, you'll hike about an hour through a tropical rainforest exploding with white-faced monkeys, poison dart frogs, and blue butterflies. After savoring the view, you can soak in the nearby hot springs as currents of volcanic heat envelop your soul.
The best part? There's a good chance you'll have this fairytale oasis all to yourself. ...well, yourself and the white-faced monkeys.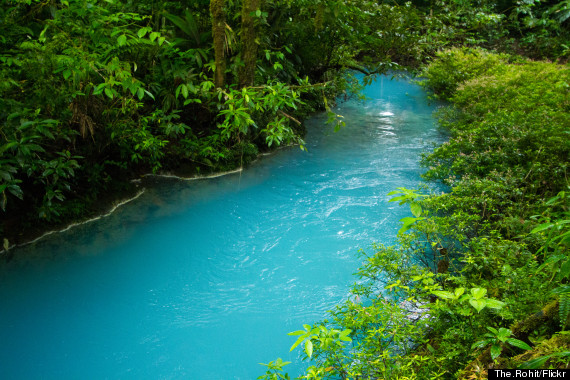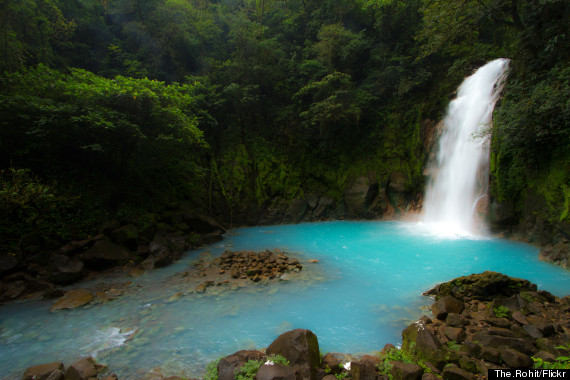 CORRECTION: A previous version of this post suggested you can "dip in the milky-blue pool" around the waterfall. However it has been fenced off in recent years, preventing swimming. The post also suggested you can "plunge into boiling mud pots." Most hikers, however, warn against this activity.