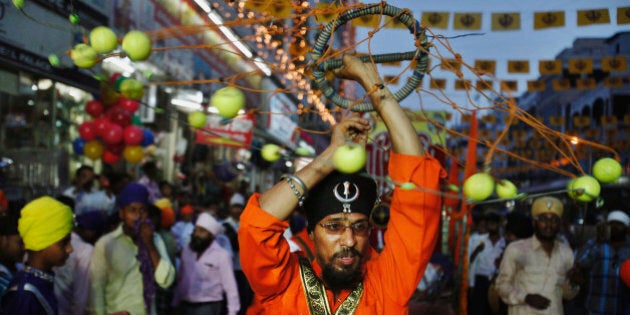 Baisakhi is one of the largest, most colourful, and probably the loudest festival celebrated by the South Asian community.
The holiday (sometimes spelled Vaisakhi) celebrates the beginning of the Nanakshahi calendar year, which typically falls on April 13, and on April 14 once every 36 years.
The holiday, which will be celebrated on April 13 in 2014, also marks the beginning of harvest season for winter crops in India. Many farmers see it as the equivalent of Thanksgiving Day, thanking god for the harvest, praying for prosperity in the next season and performing acts of charity.
New year and harvest celebrations are traditionally celebrated in large communities in India, with assembly prayers and processions. In North America, the new year is still extensively celebrated, with parades, parties and community prayers.
While the holiday is most prominent in Sikh households originating from the Punjab region of India, Hindus and Buddhists also celebrate the new year.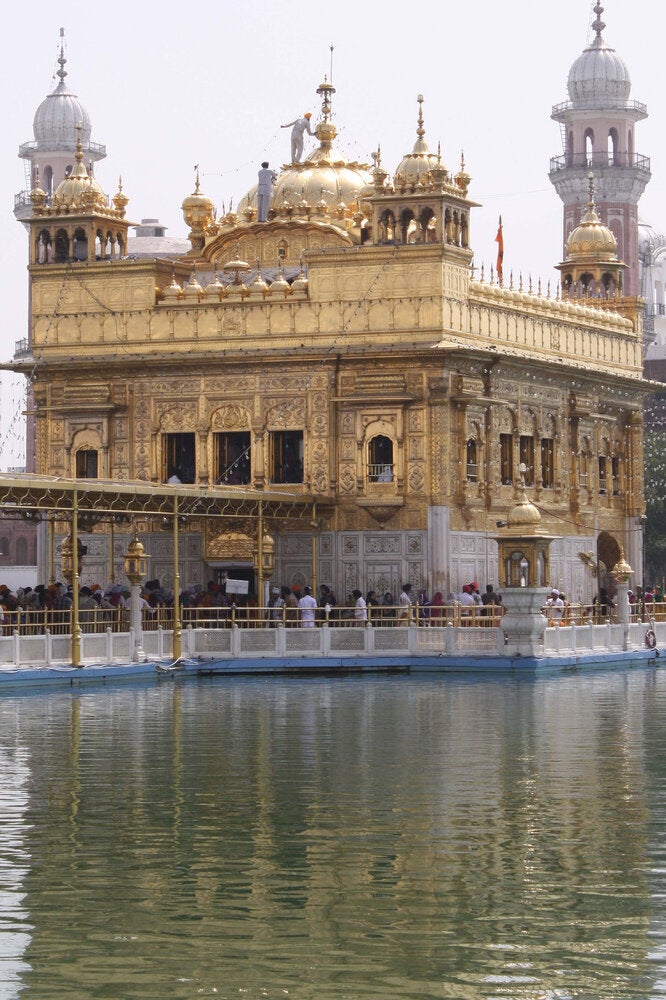 How To Celebrate Baisakhi
Morning Prayer: To celebrate the holiday, Sikh families and friends bring out their fanciest dresses and gather at a local temple, called gurdwara, to participate in a special morning prayer. After the prayer, a dessert called kada Prasad is handed out to all the worshippers.
Langar: Around lunch time, the community gathers again for langar, a vegetarian meal, at the gurdwara served by volunteers.
Procession: Traditionally, the major part of Vaisakhi celebrations is a procession, in which the Guru Granth Sahib, the main Sikh religious text, is carried around in a procession. During the procession, the many attendees sing, dance and chant religious phrases and prayers.
Dance: Sikh celebrations have two forms of iconic dances that are replicated throughout South Asia. The first, bhangra, can be performed with men and women. It's a highly energetic dance that involves lots of jumping. The second, gidda, is traditionally done by women and is slightly more subdued, but equally celebratory.
What men wear: The key rule during Sikh holidays is to wear bright colours. Men wear traditional turbans on their heads with fan-like adornments on top. They also wear kurtas, a long tunic, with a decorated waistcoat. Under the kurta, they were a lungi, a large piece of cloth wrapped around the waist.
What women wear: Women generally have two choices, either a shalwar-kameez suit or a lehenga-choli. The shalwar-kameez option consists of a long tunic, pleated pants and scarf. The lehenga-choli consists of a floor-length skirt, cropped top and scarf.
What to eat: Because a large part of Baisakhi is meant to celebrate the harvest, food plays a big role in festivities. Traditional Indian and Punjabi food, such as puri bread, potato curry and semolina pudding is served for breakfast. Families will also often eat spinach curry called saag with makki di roti, a traditional flatbread for lunch or dinner.