Kaley Cuoco isn't afraid to let people know that she's rolling in money.
How do we know this? Well, "The Big Bang Theory" star attended an event and brought with her a see-through purse that contained a wad of $20 bills and a gold American Express card.
At the Los Angeles premiere of "Authors Anonymous" on Wednesday, the 28-year-old paired the kinda obnoxious clutch with a cute outfit: blue-and-white lace shorts, a cream short-sleeve lace shirt and her massive engagement ring.
The Vince Camuto purse also contained the actress' photo ID, lip gloss and iPhone, proving that she's basically just a regular gal (minus the fact that she's probably richer than most of us).
What do you think of the transparent clutch? Do you think it's in poor taste of Kaley to show her money or do you think it's cool?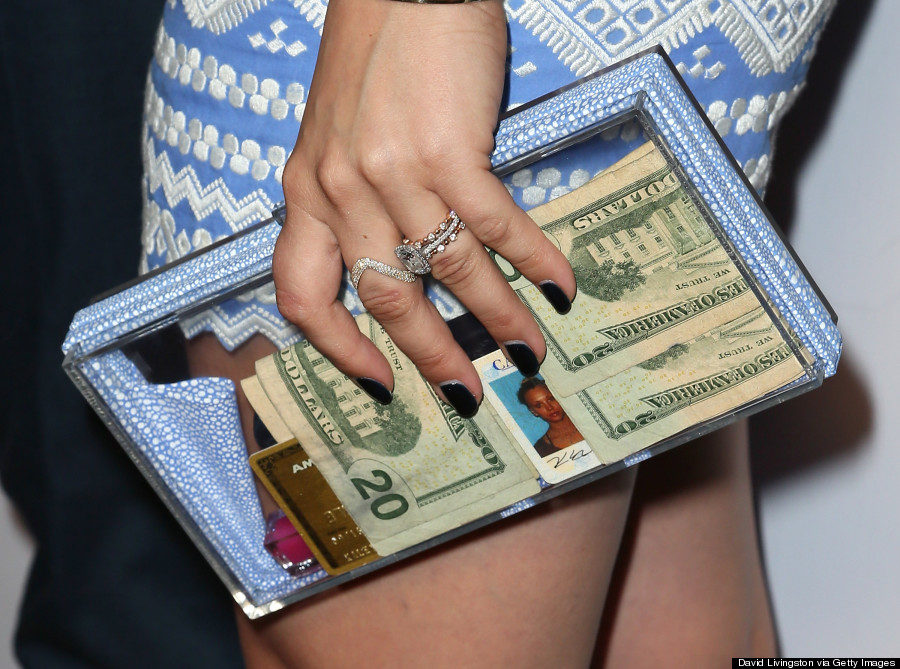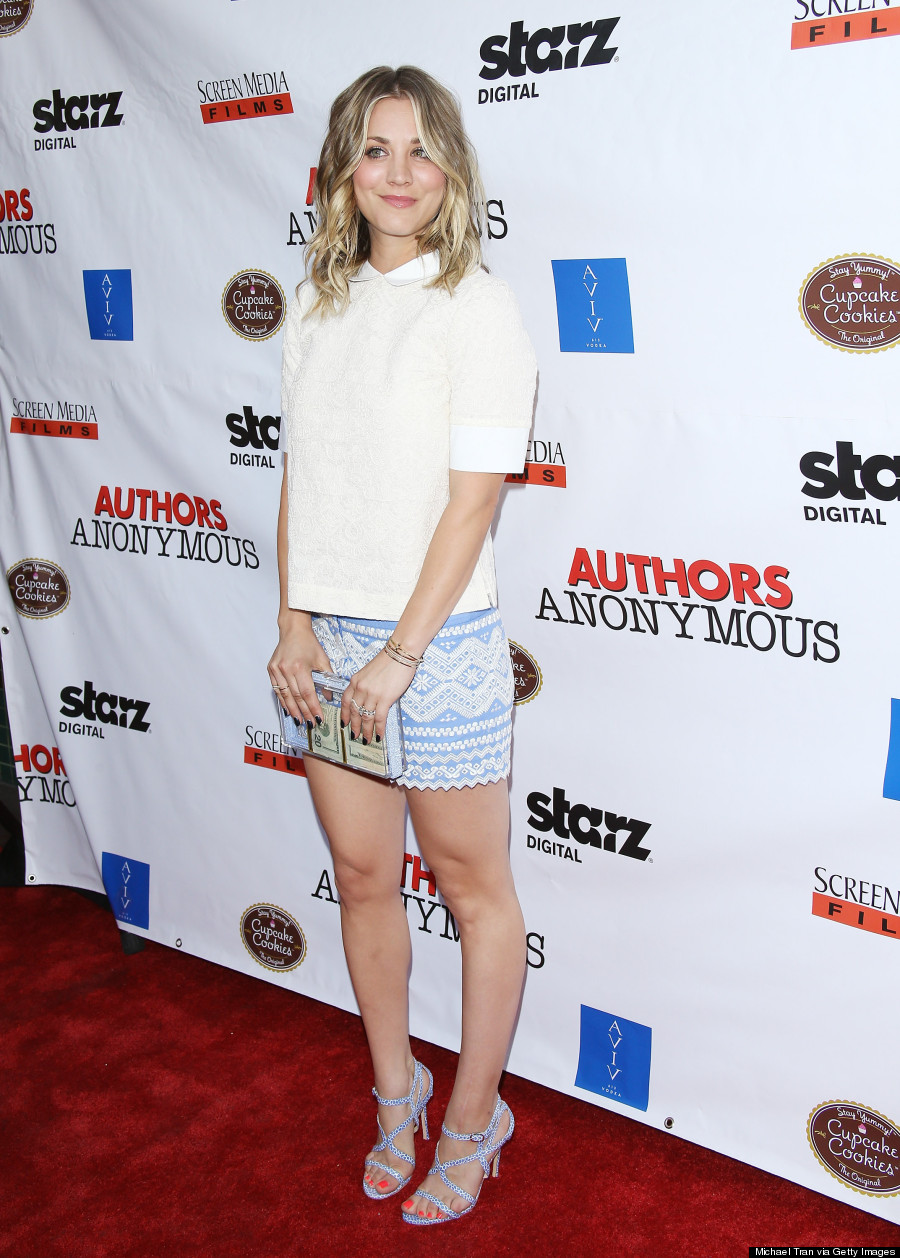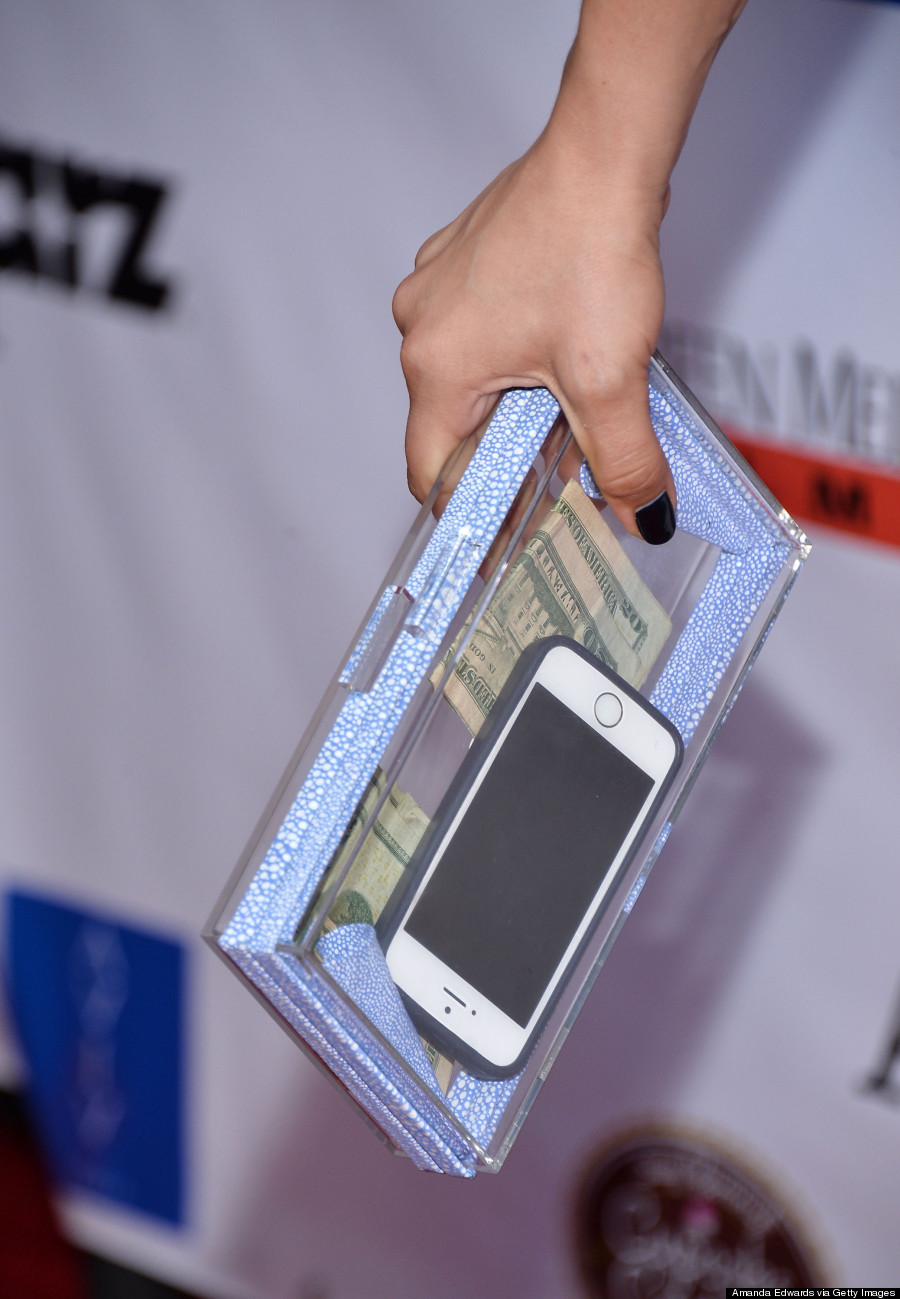 Also on HuffPost