epicflyfishing.com
A mystery hero who leaped into the path of falling trees to save a young girl in Terrace has come forward to The Huffington Post B.C.
When a sudden windstorm on Monday caused trees to fall as children stepped off of a school bus, Nick Karol jumped in front of a girl who was directly in harm's way.
He recounted what happened in an email to HuffPost B.C.:
When the trees came down I yelled to the kids run into the forest but one girl stayed on the road and started to scream. As the trees started to fall I ran and picked her up from the middle of the road, just in front of the bus. I took two steps before the trees hit me and knocked me down. I held the little girl in my arms as all the trees fell on us and rolled out of the way of two major tree trunks. It was crazy. I held her in my arms until it stopped.
Karol, a steelhead fishing guide, said that when it was over, they tried to get out but found hydro wires fallen all around them.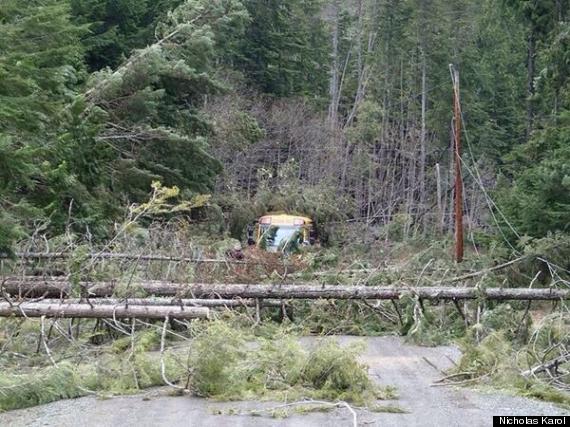 Terrace RCMP Const. Angela Rabut called the whole thing an unbelievable act of bravery.
Fortunately the power lines were dead when they hit the ground, or Karol's injuries could have been much worse, said Rabut.
Karol told HuffPost B.C. his neck and shoulder still hurt. The girl was not injured.
While the RCMP want to recognize Karol for his bravery, he approached them yet because he is "just dealing with getting better."
With files from The Canadian Press
Like this article? Follow our Facebook page

Or follow us on Twitter
Also on HuffPost