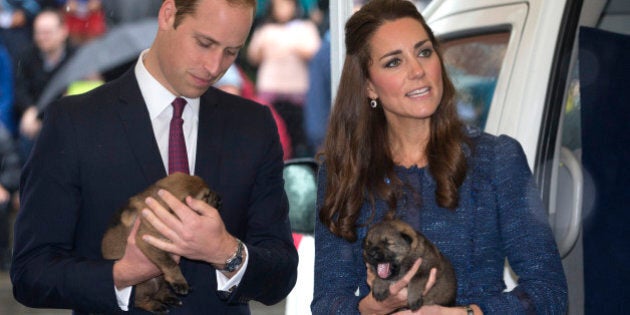 After a day of rest, Kate Middleton stepped out into the limelight again for her last day in New Zealand and she got the best farewell gift of all time: PUPPIES!
The royal couple actually have a special connection to the college, as it was opened by Prince Charles in 1981.
For the cute (and furry) occasion, Duchess Kate sported a tweed navy Rebecca Taylor skirt suit, which luckily didn't seem to attract much dog hair. As for her own locks, Catherine went with her new favourite style: a half updo, which she has been sporting on plenty of events during the royal tour (including a fun cricket match).
Afterwards, the twosome went back to Wellington to sign the city's visitors book and say farewell to the townspeople.
With Prince George in Kate's welcome arms, the family boarded an airplane which was headed to Sydney, Australia, where they will be attending a reception at the Sydney Opera House.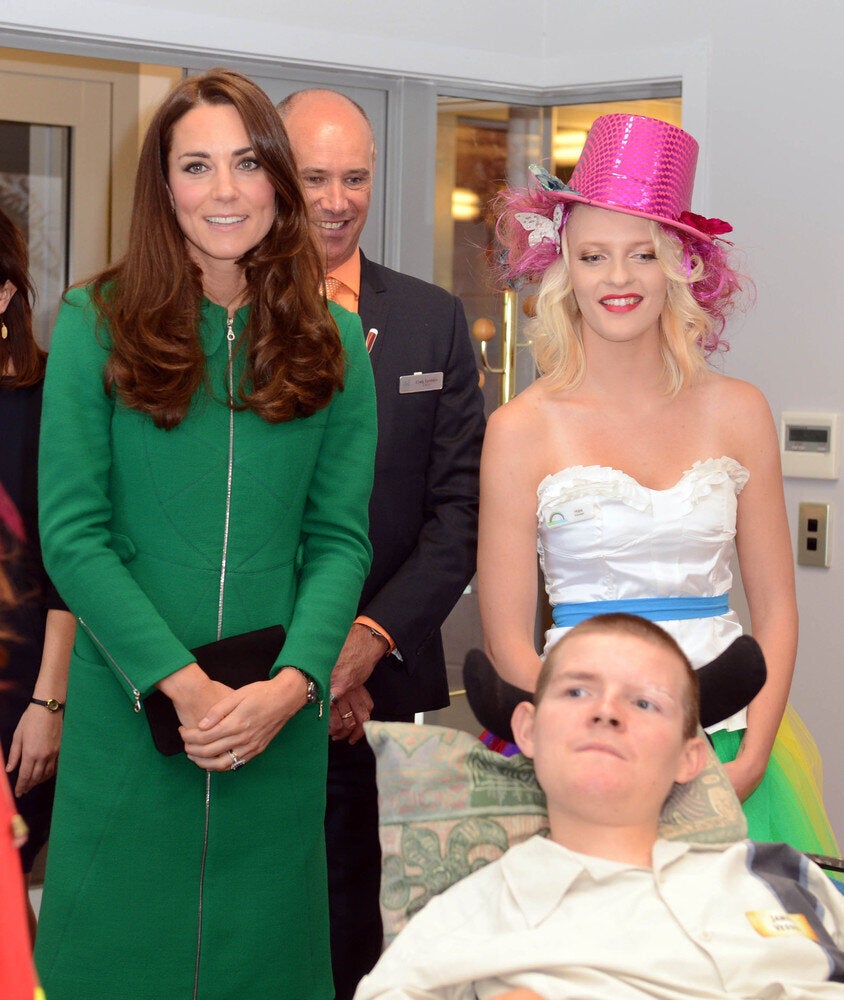 Duke And Duchess Of Cambrige Visit Australia And New Zealand