Where else but Paris would one wear a pearl-encrusted dress?
Kim Kardashian put that to the test when she was spotted running errands in the City of Light on Monday wearing a dazzling Balmain dress (her second Balmain look during the trip) that was covered head-to-toe in an intricate pearl pattern.
The 33-year-old also showed off a much shorter hairdo when she temporarily took out her brunette extensions, and it seems as if hubby-to-be Kanye West enjoyed his fiancée's natural look.
It wasn't all pleasure for the Vogue cover stars; aside from doing some much-needed shopping and dining at the fanciest of restaurants, Kimye were most likely in the fashion capital to scope out more wedding locations for their upcoming Parisian nuptials on May 24.
After being denied to wed at the palace of Versailles, the high-flying couple reportedly scoped out a faux chateau that is meant to resemble a 17th century castle even though it was built in 2008.
Let's hope we get a sneak peek of Kim's potential wedding gowns!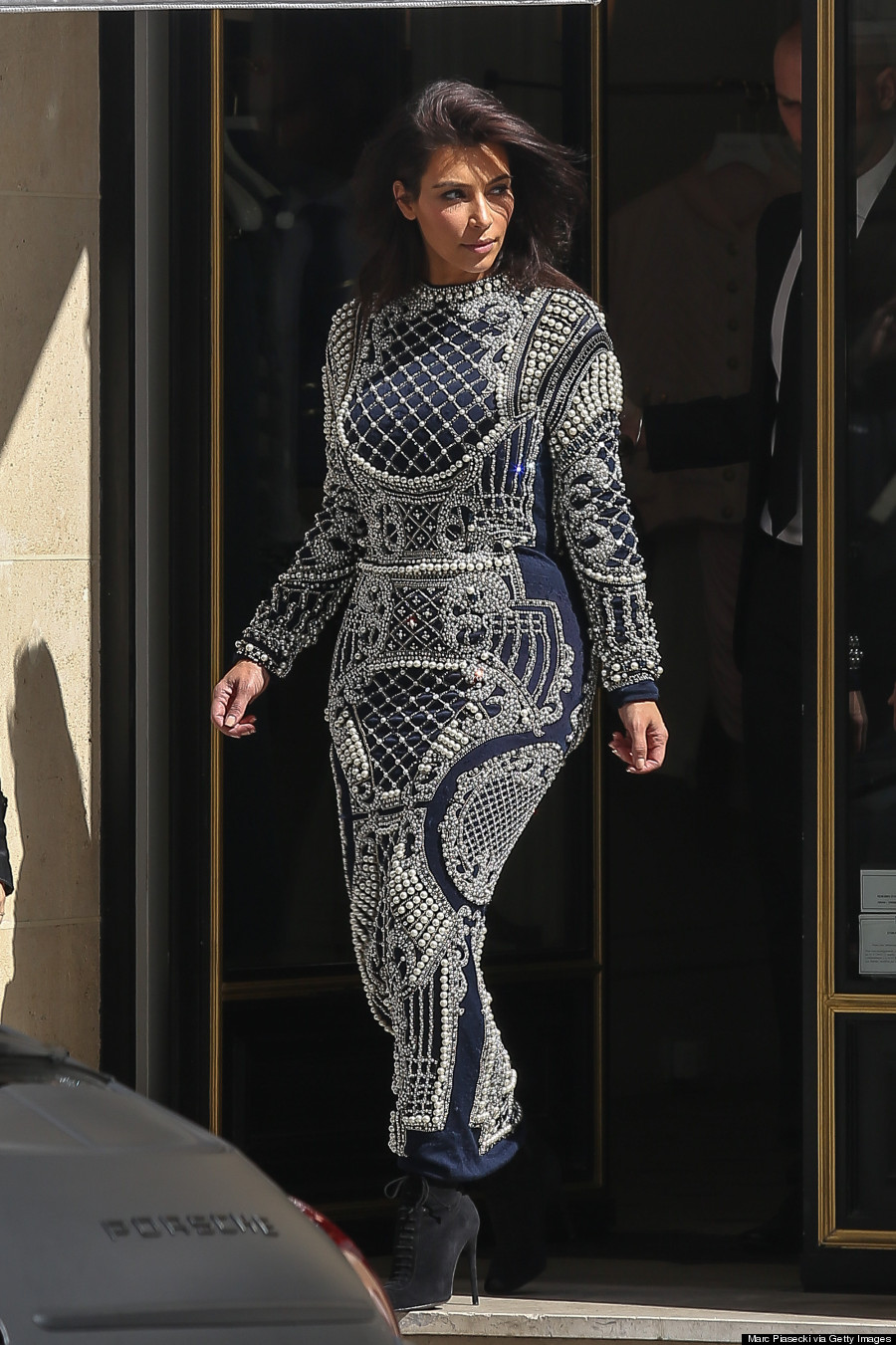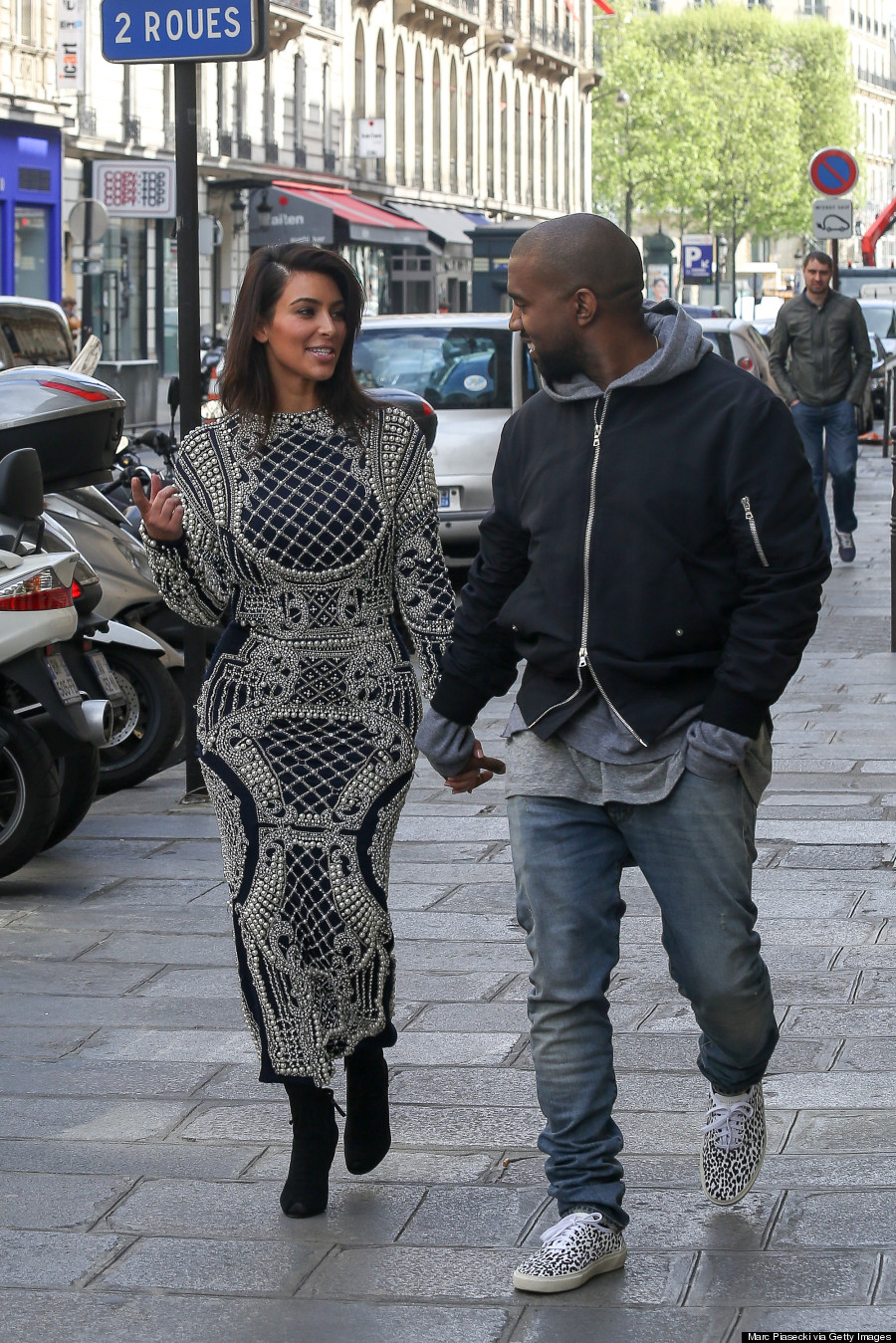 Also on HuffPost
Kim Kardashian's Hottest Moments