Apparently, it takes a lot of rabbits to make a pizza from Hell.
That's Hell Pizza, of course -- a New Zealand establishment that's promoting its latest 'special' with a billboard covered in rabbit pelts.
A downright insane number of dead rabbits, in fact.

And, to many observers, more than a little garish.
Keep in mind that in New Zealand, much like Australia, rabbit is considered as good as any flesh for the carnivorously inclined.
On the other hand, the company's marketing 'strategy' -- if the Facebook response is any indication -- seems to be getting a big Hell no.
"This billboard advertisement is sooo wrong in so many ways," wrote Kristina Ruvinova on Hell's Facebook page. "They are literally putting rabbit carcasses on their billboards..it's horrible. I get that we humans have more power over animals but that doesn't give us the right to treat them this way."
Another Facebook user summed it up simply:
The special promotional pie, dubbed aptly dubbed 'Rabbit Pizza' lays the meat on pretty thick and surrounds it with a supporting cast of toasted pine nuts, beet root, horpito relish and cream cheese.
The pizzeria happens to have an outlet on this side of the planet -- North Vancouver, in fact. But the menu seems bereft of rabbit.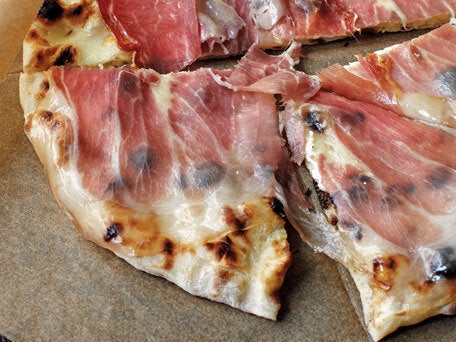 Incredible Homemade Pizza Recipes