George W. Bush recently unveiled a rather bland portrait of Prime Minister Stephen Harper. The most exciting thing about the painting is that it was probably copied from Wikipedia. Bush presents Harper as he would like to be seen: threatening, steadfast and vaguely cheerful. Bush even gives him back his brown hair, making him look much younger.
But most artists haven't been so generous. Not surprising considering the PM once said "ordinary people" don't care about arts funding.
From comparisons to Napoleon to less-than-flattering nudes, Canadian artists have rendered some powerful visual critiques of Harper and his government. Here are some of our favourites.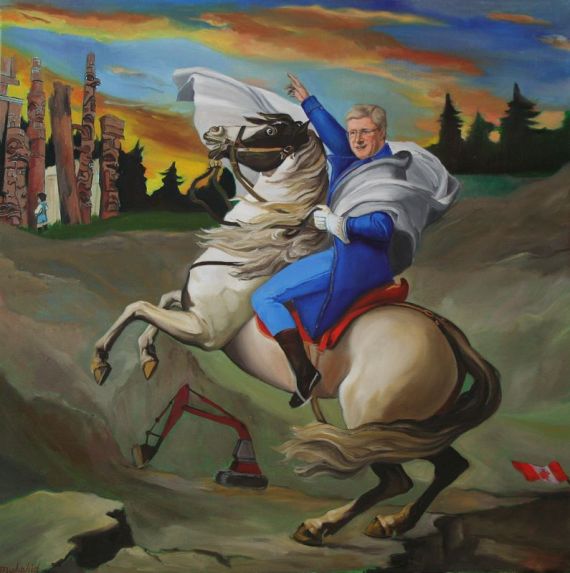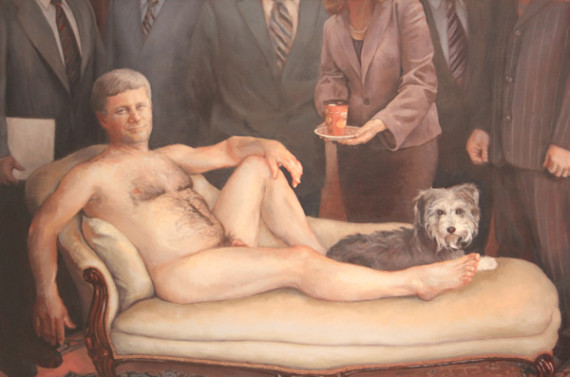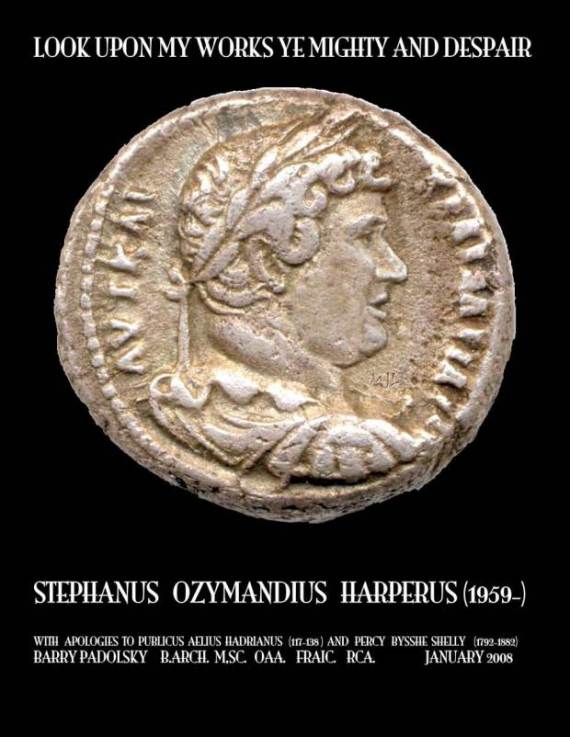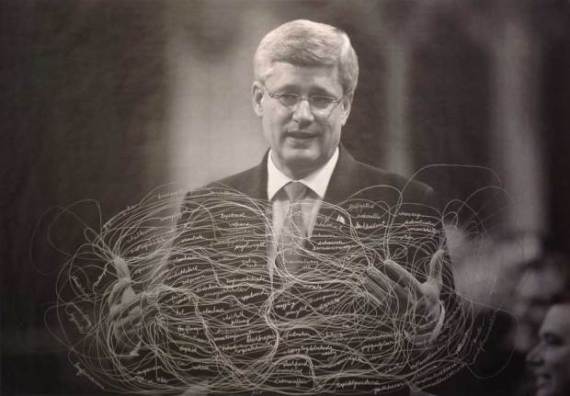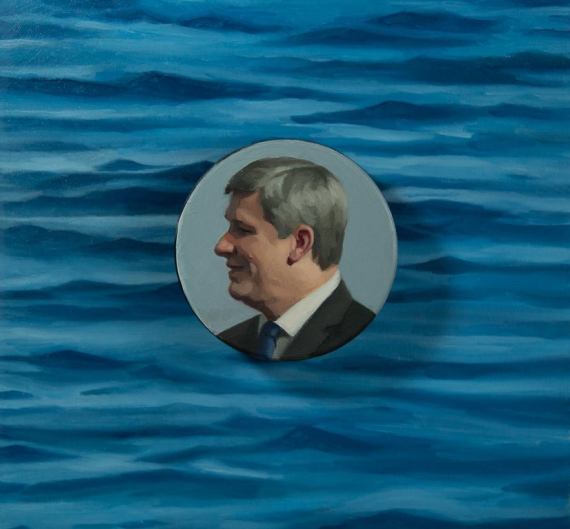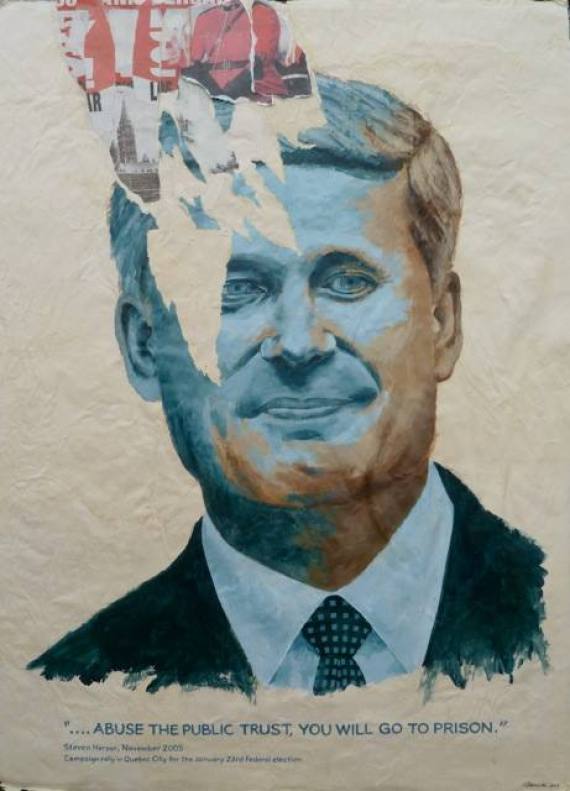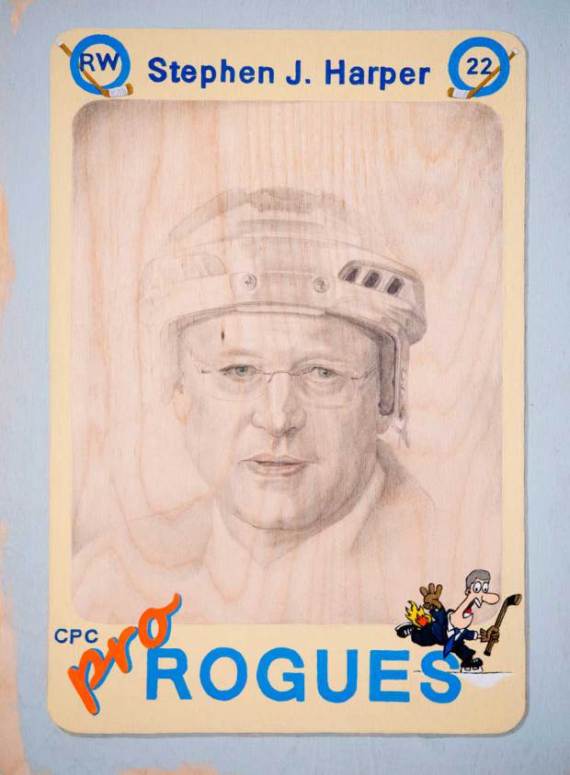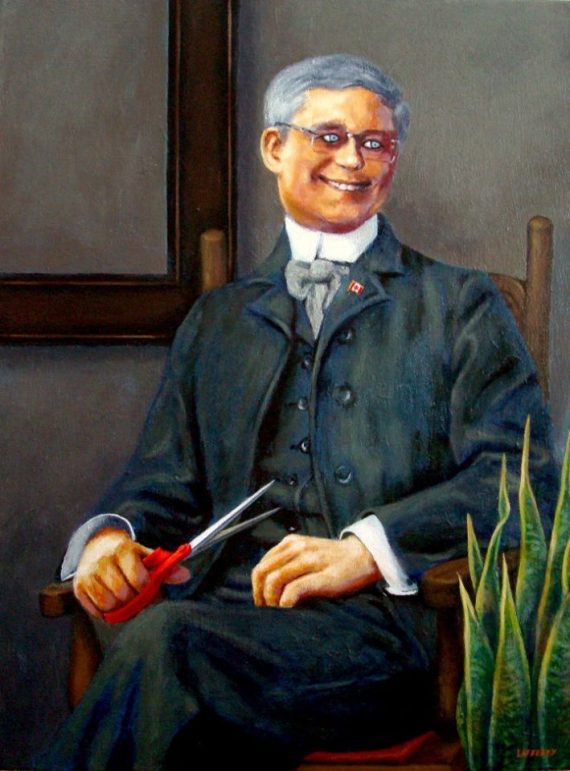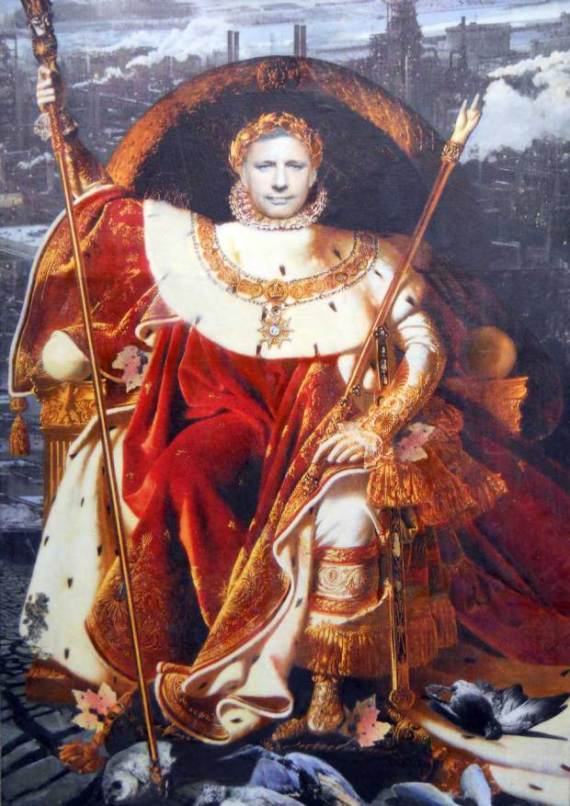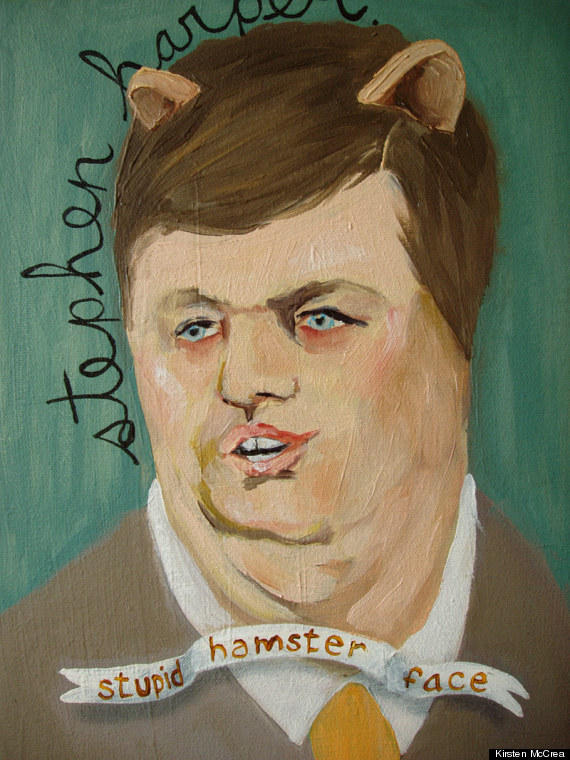 And our favourite version of Bush's portrait.
Also on HuffPost
George W. Bush's Portraits