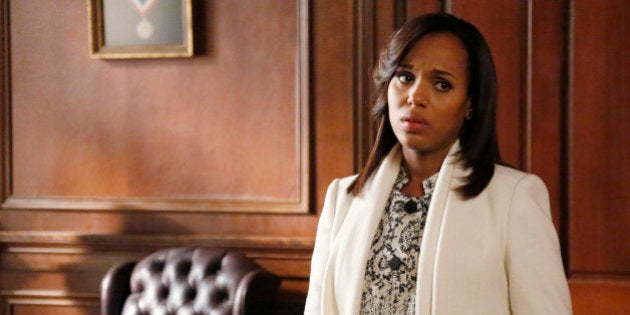 Sure, Olivia Pope isn't perfect, but damn it, she's still better than we are if only because she can wear white without staining it.
We can learn a lot from Olivia Pope. But since we don't have unlimited space to argue whether or not she should pack up and just move away from Washington altogether, we're going to focus on what we can learn from her style, just in time for the "Scandal" Season 3 finale, which airs on April 18. Put on your suit, it's time to be a gladiator.
Story continues below the slideshow: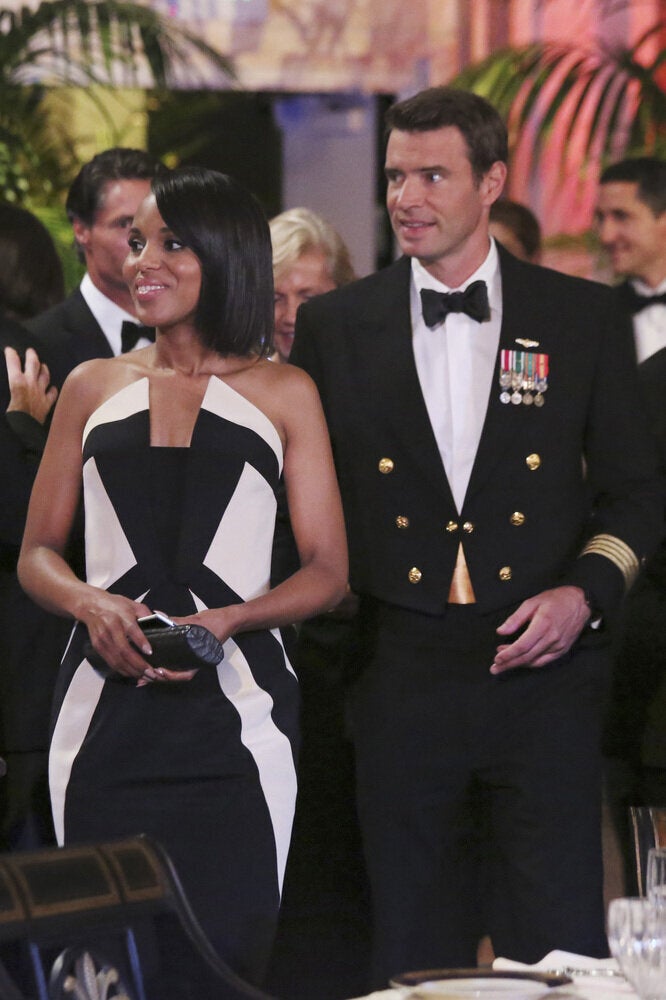 1. Trench Coats Are Never A Bad Idea
When was the last time you looked at somebody in a trench coat and thought, "Ugh, what a bad idea." Never. You never did that, because as proven by Olivia Pope, they make every single outfit look powerful. Wearing jeans? Add a trench coat. Wearing a skirt? Add a trench coat. Wearing pajamas? Add a trench coat. (You may get a few looks, but who are they to judge? You're wearing a trench coat.) And surprise, surprise, they're a staple of spring/summer 2014: Lanvin debuted a red piece earlier this year, and Burberry still has a monopoly on them too. (Which is Olivia Pope's trench brand.)
3. Home Is For Comfort, Don't Let Anyone Tell You Otherwise
If Olivia Pope can curl up in pajama pants and slouchy sweaters, so can you. And if she drinks an enormous glass of wine while doing so – again – so can you. Just don't be surprised if you answer the door and the president's shown up. (Or the actor who plays him.)
Vulture pointed out last year that Olivia Pope actually wears more grey suits than white, and they have a point: we may see her in a lot of white loungewear and white pieces, but when it comes to her suits, grey's where it's at. It's also safe: not only is it less intimidating than white, it's physically cooler than black (come summertime), and it's available in droves. Shades of Grey by Micah Cohen is a testament to the popularity, while the uniformed colours of Brandy Melville can help you channel Ms. Pope as well as "less business suit-oriented" vibes.
Here's something we'll never see Olivia Pope in: anything that makes her look sloppy. Even if she's wearing an oversized "at-home" sweater, she's pairing it with a fitted tank – or if outside the house spectrum (ex. at Camp David), she's belting the waist so she still looks put together. It's the perfect, cheap quick fix: to look more business, she cinches the waist. Kind of like what we saw in Michael Kors' spring 2014 collection. (And in white too!)
7. Traditional Collars Are Boring
8. Don't Ever Doubt Long Leather Gloves
Well, you can, but you don't need to. Spring and summer may be coming (sure, weather people), but when they subside – and they will – you can stock up on the only winter garment that truly is both fashionable and functional. (We all gave up on style winter boot-wise, right? By the time the third layer of salt found its way? Remember when we once believed in suede?) Long, leather gloves: for the Olivia Pope in all of us.
10. The Wider The Lapels, The Wider The Power
How Olivia Pope summons her power: through wine (obviously), through the colour white, through her intelligence/skill set, and through her lapels. She's not Dolly in "9 to 5," but she's walking the '80s line a la Isabel Marant's collection this season. Use those lapels to scare anyone with lesser lapels away. That's what "Scandal" is all about anyway, right?