It's been a good month for Rosamund Pike: not only can she be seen in the new trailer for the highly-anticipated movie, "Gone Girl" but she also graces two covers of one fabulous fashion magazine.
The blond Brit covers W magazine's May 2014 issue in two wildly different, but equally stunning, looks.
For the first cover, the "Pride and Prejudice" actress gets her close-up against a light blue backdrop wearing a beautiful black embellished dress with shiny paillettes and a matching black satin turban. Sporting a short cropped 'do and light pink makeup, the actress looks picture perfect.
On the second cover, the 35-year-old is seen against a black backdrop as she wipes vampy makeup off her face (a magazine first, we think) and sports a white lace Valentino dress with a black bow. The actress' blond hair is slicked back.
Rosamund, who played Bond Girl Miranda Frost in "Die Another Day," says in the accompanying interview that it felt daunting taking on the role of Amy Dunne, a character in the movie, which is based on the bestselling novel.
"The only evidence I have that I got the call to play Amy is a selfie of me jumping in the rain in the Highlands," Pike says. "I look both happy and thoroughly daunted—the whole 'You got the best gig in years' scenario gives me the creeps."
Which cover do you like best?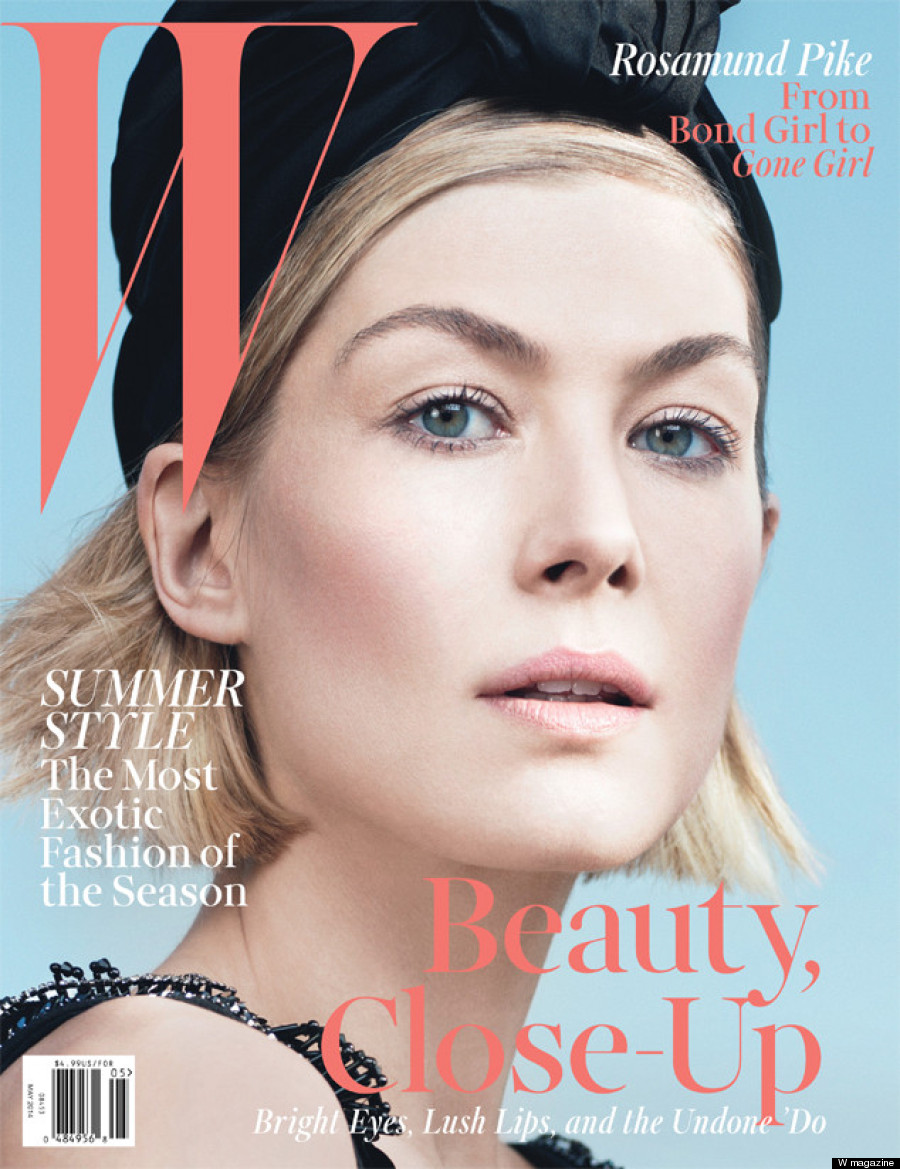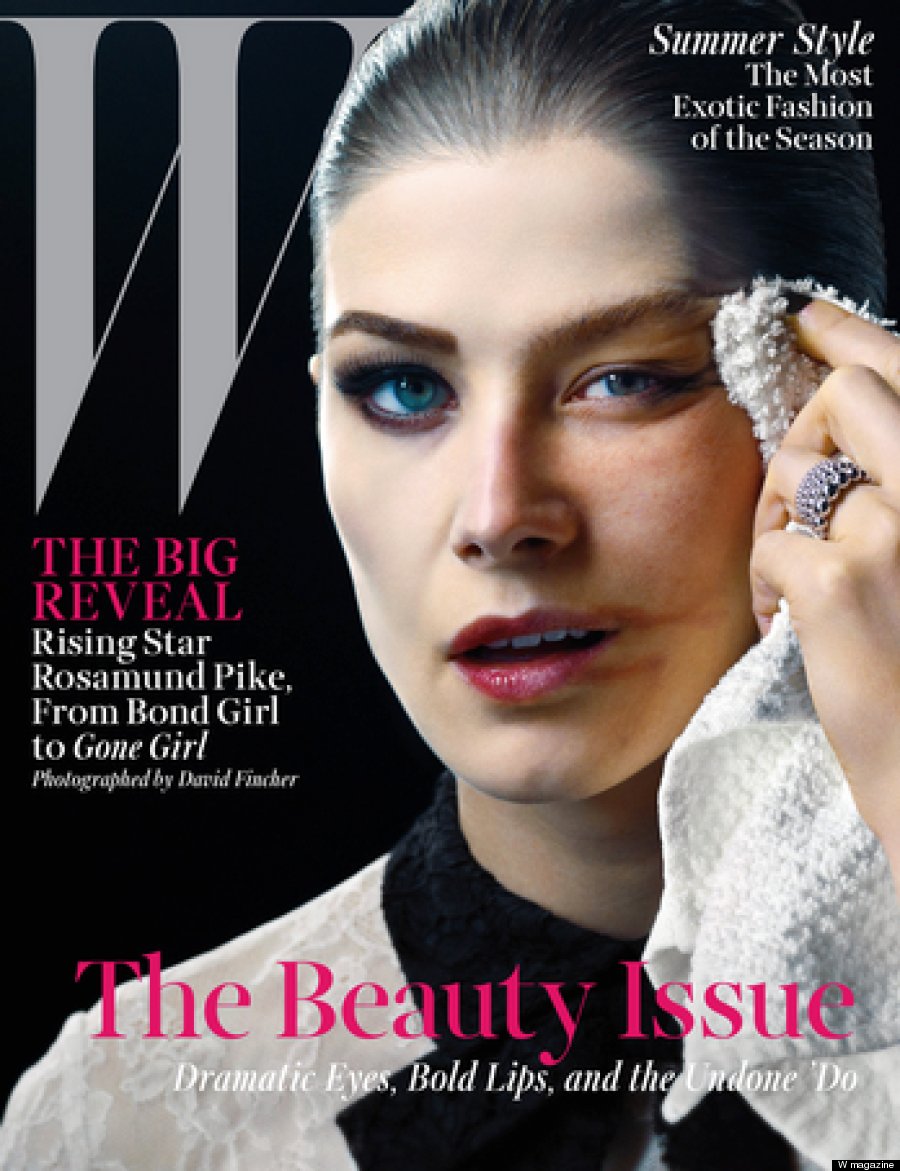 Also on HuffPost