Lock up your screwdrivers and hide the pie!
Netflix and Netflix Canada have released their first Season 2 trailer for "Orange Is The New Black." The show about a group of women in a female prison is set to premiere with 13 episodes on Friday, June 6.
The highly-anticipated Season 2 of Netflix's "Orange Is The New Black" goes back behind bars with the fearless, funny and unforgettable inmates of Litchfield prison. The series' ensemble includes the return of Taylor Schilling (Piper), Jason Biggs (Larry), Laura Prepon (Alex), Kate Mulgrew (Red), Danielle Brooks (Taystee), Uzo Aduba (Crazy Eyes), Natasha Lyonne (Nicky), Taryn Manning (Tiffany), Laverne Cox (Sophia) and more.
Lorraine Toussaint joins the cast in Season 2 as Yvonne "Vee" Parker.
Can't wait until June 6 for your Litchfield fix? All 13 episodes of the series' acclaimed Season 1 are available for streaming now on Netflix and Netflix Canada.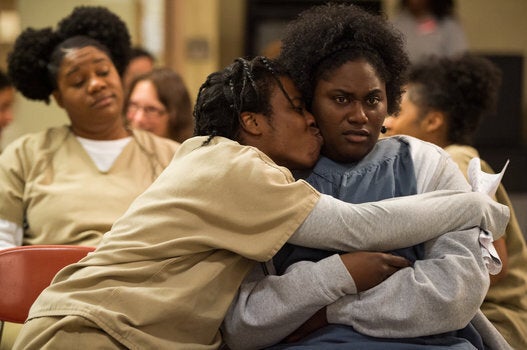 "Orange Is The New Black"