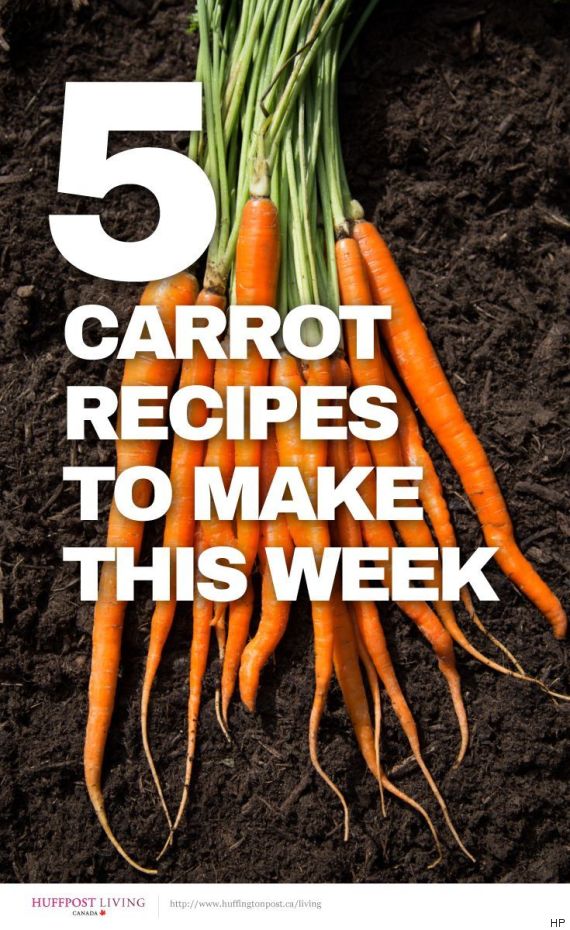 WHAT WE'RE COOKING THIS WEEK: Carrots
We've all been told carrots keep our eyes sharp, but this root vegetable has a lot of health benefits under its belt. Packed with beta-carotene (a pigment found in plants and foods), carrots are high in vitamin A and potassium. Studies have also found carrots can prevent infections, kill germs in our bodies, and give us healthy glowing skin, according to Care2.
While most carrots we consume are orange, they also come in purple, white and yellow varieties. Eaten raw, steamed, fried or baked, you can add carrots to make an entree meal or just eat baby carrots as a snack. Speaking of baby carrots, baby carrots aren't actually baby carrots, but rather types of slim and tender carrots that are cut to look like miniature "baby" carrots.
And in case you missed it, last week we packed asparagus.
WEEKLY SHOPPING LIST:

Here's what you need to buy this week, while the other necessary ingredients (like pepper, salt and oils) are likely already in your kitchen.
Carrots
Chickpeas
Garlic
Vegetable broth
Tahini paste
Pita
Onions
Egg whites
Vanilla extract
Flour
Walnuts or pecans
Rosemary
Lamb
Garam masala
Cumin seeds
Red onion
Ginger
Coriander
Naan
Mango chunks
Lime juice
Sweetener
Monday: Carrot Soup
This beautiful looking carrot soup is topped with tahini and crispy chick peas. Get the recipe from Smitten Kitchen here.
Tuesday: Healthy Carrot Cake
We all love carrot cake, but rarely find healthy recipes. This one is gluten-free, low in fat and is vegan-friendly. Get the recipe from Southern-in-Law here.
Wednesday: Indian Carrot Salad With Lamb
A great healthy option for lunch, try this Indian-inspired carrot and lamb salad served on a piece of naan bread. Get the recipe from Jamie Oliver here.
Thursday: Roasted Colourful Carrots
Not only do these vegetables look super crunchy and delicious, but this colorful palette makes a great side dish. Get the recipe from Oh My Veggies here.
Friday: Carrot-Mango Smoothie
The best thing about this carrot mango smoothie? It's made from whole carrots and not carrot juice. Get the recipe from Power Hungry here.
Or follow us on Twitter