Petting zoos and Easter tend to go hand-in-hand, so it's no surprise the royal family spent time on Easter Sunday at Sydney's Taronga Zoo during their tour of Australia. Prince William, Duchess Kate and Prince George visited the zoo in part to help name the bilby enclosure in honour of the young prince.
Bilbies, marsupials that look something like a cross between a rabbit and a rat, are native to Australia, are increasingly becoming endangered. The Australian government donated this enclosure to help preserve the population upon Prince George's birth last July, reports the Daily Telegraph.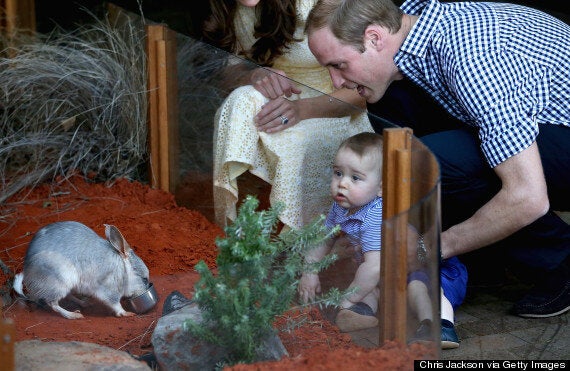 According to senior zookeeper Paul Davies, Prince George acted much like any eight-month-old baby and wanted to touch every animal he saw.
After Prince George left with his nanny, William and Kate continued their visit at the zoo, meeting koalas and tree kangeroos and petting a spiky echidna.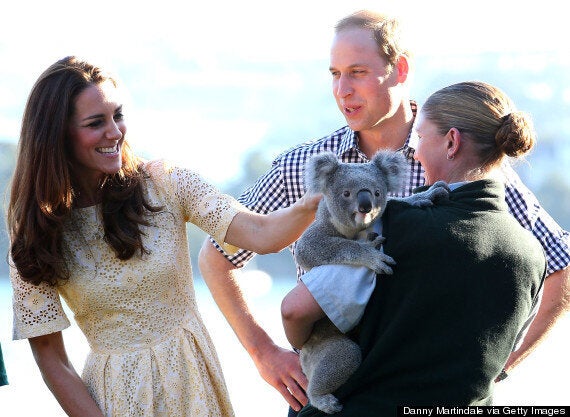 The royal couple had attended a church service for Easter in the morning at St Andrew's Cathedral in Sydney, signing the the Book of Common Prayer and First Fleet Bible, a book that had previously been signed by the Queen, Princess Diana, Prince Philip and Prince Charles.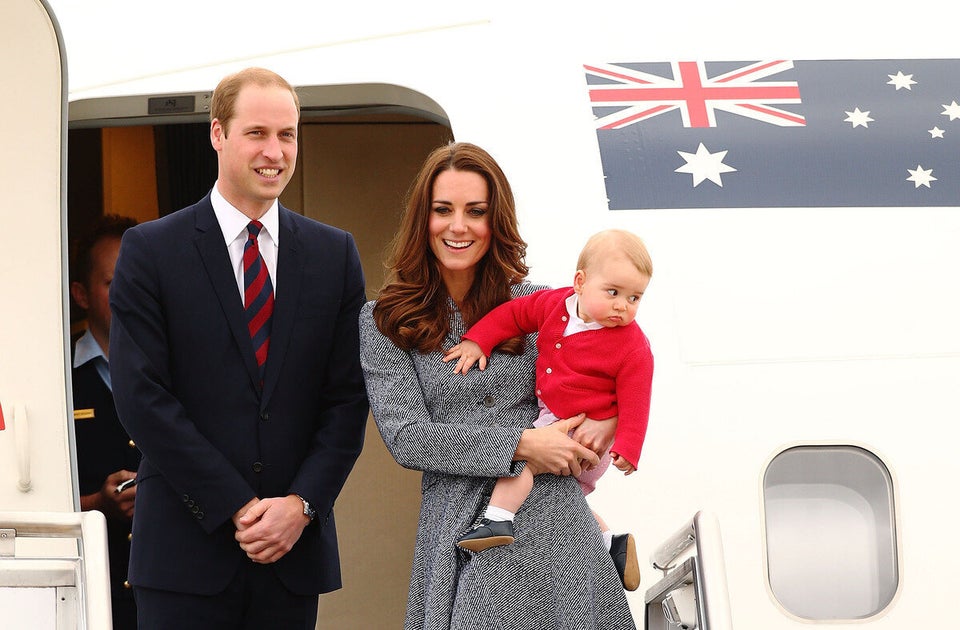 Prince George Down Under!