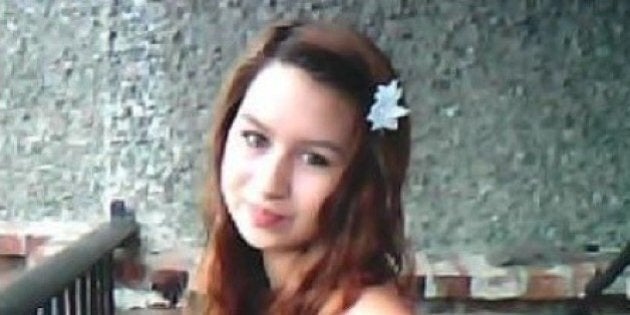 VANCOUVER - A Dutch man accused of surreptitiously capturing webcam footage of British Columbia teen Amanda Todd, as well as dozens of other victims around the world, won't necessarily have to wait until after his trial in his home country before facing possible extradition to Canada, Holland's prosecution service says.
Aydin Coban, 35, is in a Dutch jail accused of using the Internet to target teen girls and adult men in several countries, including Canada. He was arrested in January in Oisterwijk, located in southern Holland.
Coban was charged last week in B.C. in connection with Todd, a 15-year-old girl from Port Coquitlam who took her own life after she was sexually exploited online.
He's is accused of extortion, Internet luring, criminal harassment and two counts relating to child pornography in the Todd case.
The province's criminal justice branch plans to ask the federal government to request extradition, though the Crown has cautioned such a process would likely have to wait until Coban's trial is finished in Holland.
But Paul van der Zanden, a spokesman for the Dutch public prosecution service, said Dutch authorities won't necessarily insist on putting Coban on trial in their country first.
"While we are waiting for a formal request, the Dutch investigation and the Dutch trial will go on," van der Zanden said in an interview.
"There is a chance that he will stand trial in the Netherlands first before the request for extradition is approved, but it's something that's still in the future."
Van der Zanden said police have identified other potential victims in Canada, as well. He couldn't provide an exact number, but said there were fewer than 10.
Coban's lawyer has suggested the prosecution's case is thin. Under Dutch law, suspects are not formally charged until closer to trial and Coban has not entered a plea or responded to the allegations in court.
Todd died by suicide in October 2012. Her story garnered international attention after a YouTube video surfaced in which the teen held up handwritten signs detailing what happened to her. The video has now been viewed more than 17 million times.
The RCMP began investigating Todd's case before her suicide, first looking into reports of the webcam footage in 2010, the force has said.
Van der Zanden said the Dutch investigation into Coban began last September, when a U.S.-based Internet service provider contacted American authorities who, in turn, passed along the information to their counterparts in the Netherlands.
It's not clear precisely when the RCMP became involved in the Dutch investigation, but Insp. Bob Resch of the force's National Child Exploitation Co-ordination Centre said the Mounties sent an officer abroad to assist with technical aspects of the case.
Coban was arrested in January at a holiday cabin in Oisterwijk, located more than 100 kilometres south of Amsterdam.
He appeared in court last week and was ordered to remain in custody for another three months.
Van der Zanden said police have identified between 30 and 40 potential victims in the Netherlands, as well as "several tens" of victims in the United Kingdom, the United States and Canada.
Dutch prosecutors alleges the underage girls were approached in Internet chat rooms and encouraged to perform sexual acts on camera, after which the footage was then used to pressure them to make new material.
Prosecutors also allege adult men were targeted by someone posing as an underage boy, who encouraged them to perform sexual acts. The men were then contacted by someone claiming to be the boy's father, who threatened to go to the police if the victims didn't pay, prosecutors say.
Coban's lawyer, Christian van Dijk, said much of the prosecution's evidence relies on tracking the individual numbers assigned to computers and other devices connected to the Internet, which he said are unreliable. For example, he said a wireless network device seized by police had been recently used by at least seven different people.
"It all goes back to IP addresses and MAC addresses, so it's very difficult to connect a person with that number," van Dijk said in an interview.
Van Dijk said Coban, who is not married and has no children, was born in the Netherlands and also has a Turkish passport. He has family from Turkey but has never lived in the country, said van Dijk.
Coban had a job when he was arrested, said van Dijk, but he declined to say what the man was doing.
Van Dijk said he is surprised by the amount of attention the case has attracted, which has included threatening telephone calls and emails.
"People call me and say they will wait for me outside, that I mustn't defend a person who is a child abuser, those kinds of things, but I expected this," said van Dijk.
"Most of the time, it's just like a dog that is barking, but you never know if there is some fool who is really standing in front of my door."
Follow @ByJamesKeller on Twitter