For Google, going forward with its mapping technology means going back in time. But not to worry, you don't need a nuclear-powered DeLorean to take part in the search-engine company's new feature.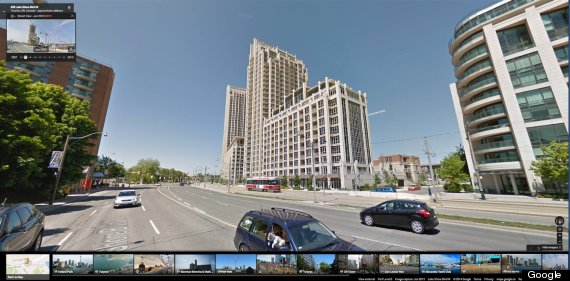 Starting Wednesday, users on Google Maps can travel back in time via Street View. If the area you're checking out has a clock icon in the upper left-hand corner, you'll be able to move the slider through various thumbnails to see the same spot over different seasons or previous years.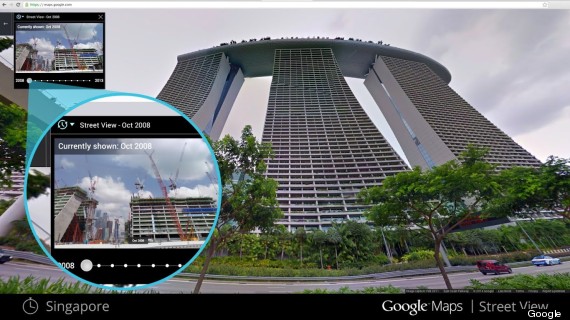 The latest addition is part of Google's latest effort to document the world and create a "digital time capsule" of the planet, Google spokesperson Aaron Brindle told the Huffington Post Canada in an email.
"Street View helps you find places of interest. Now you can virtually explore the world and decide where you want to visit in person and discover how that place has changed over time," said Brindle.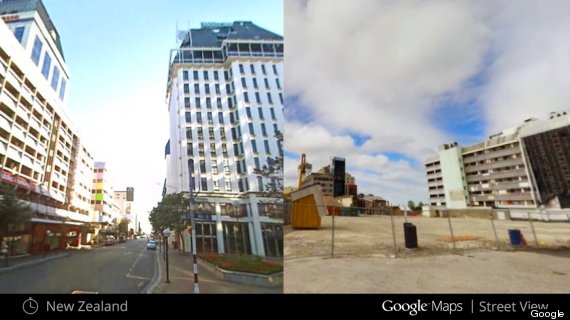 Google Maps has always been about finding places of interest, said Brindle. Now travellers can add a bit of historical context to their travels, like during Japan's Cherry Blossom Festivals or watch a community rebuild after a natural disaster, like with the town of Ōkuma, near the Fukushima power plant.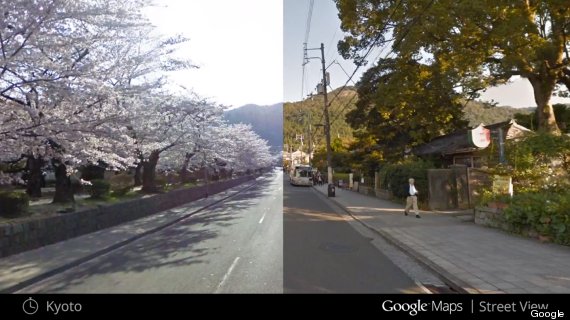 So far, the time-travel function is available in 52 countries where Google has established Street View imagery, with images dating as far back as 2007. Locations were selected based on places where Google's trekker technology (360-degree cameras mounted on cars or backpacks) has visited more than once.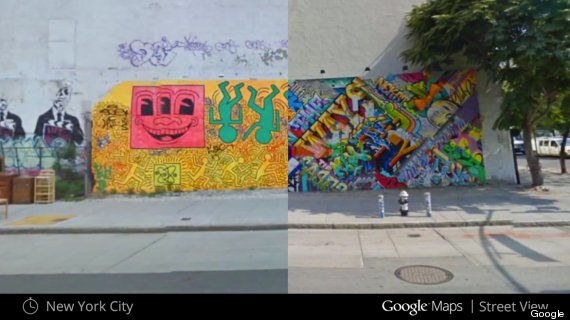 In the past, Google has taken their Street View technology off the beaten path, exploring areas like the polar bear capital of the world in Churchill, Man., Canada's national parks and even inside Parliament Hill.
But Google won't stop there. When asked about where Google plans on going next with Street View, Brindle only had a few words: "[We're going] North. Way north."
Like this article? Follow us on Twitter
Also on HuffPost
Destination Visited By Google Maps