Congratulations are in order for Lupita Nyong'o!
The Oscar winner was named People magazine's Most Beautiful person of 2014.
"It was exciting and just a major, major compliment," the 31-year-old "12 Years A Slave" star told the mag. "I was happy for all the girls who would see me on [it] and feel a little more seen."
This year will likely be the Mexican-born, Kenyan-raised actress' most memorable: not only did she win the Oscar for Best Supporting Actress, but Lupita also became a major fashion star.
The style chameleon was named one of the stars of the Miu Miu Spring 2014 campaign and was recently tapped as the new face of Lancome.
The red carpet pro (who was unanimously named best dressed at the 2014 Academy Awards) is also a champion of natural beauty.
"[The best compliments are] when I have been called beautiful with not one drop of makeup on," she said. "And also before I comb my hair or put on a pretty dress. Happiness is the most important thing."
Other celebs who made the cut include Jennifer Lawrence, Julia Roberts, Julianna Margulies and Mindy Kaling.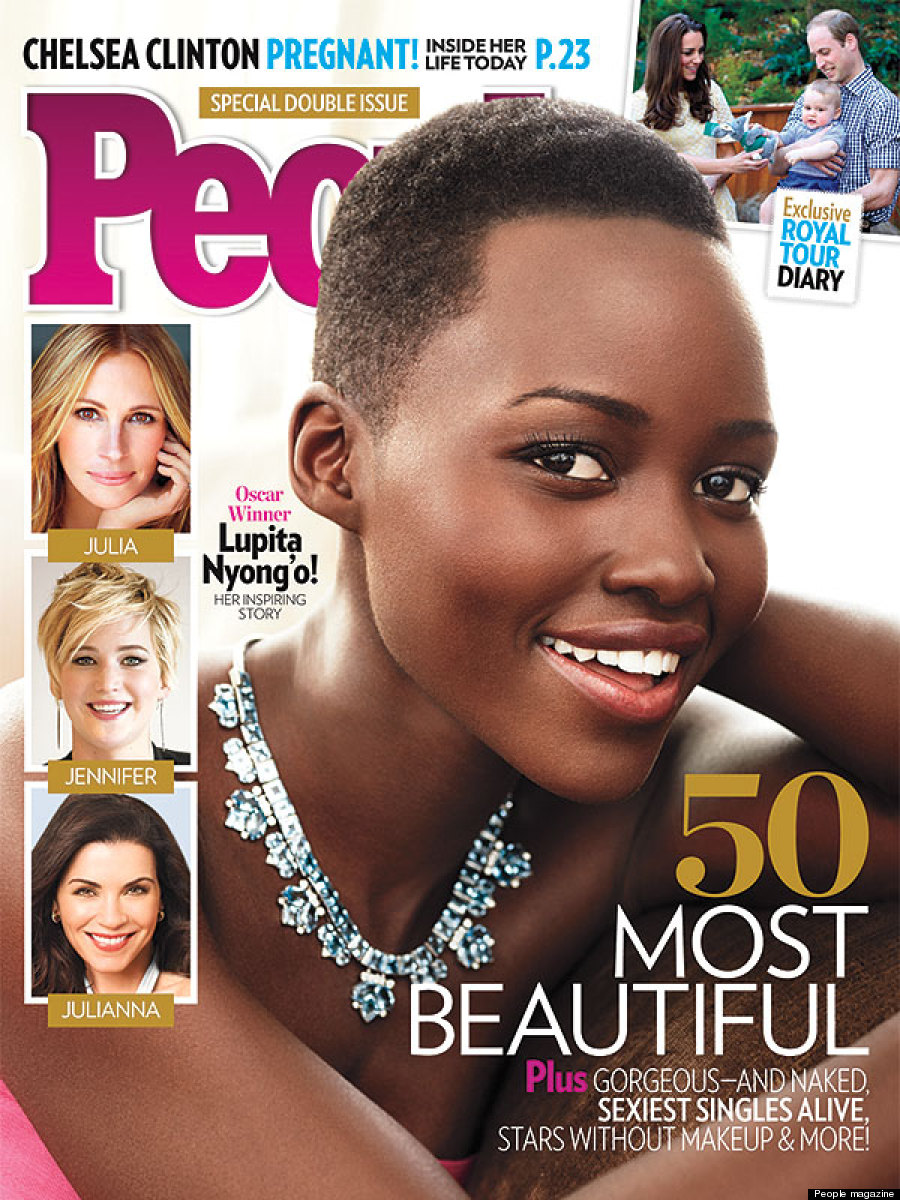 Also on HuffPost