A Toronto police officer who is facing a murder charge in the shooting of a teenager last summer is back on the job, reports CBC News.
After serving a seven-month suspension without pay, James Forcillo has returned to Toronto Police Service on "super-restricted duties", police association president Mike McCormack confirmed.
"He's not directly involved with any investigations or any direct contact with the public," he added.
Forcillo is working in the Crime Stoppers Unit, where he won't be allowed a firearm.
The six-year veteran of the force is currently embroiled in a preliminary inquiry to determine if there's enough evidence to go ahead with the second-degree murder charge stemming from the death of Sammy Yatim last July.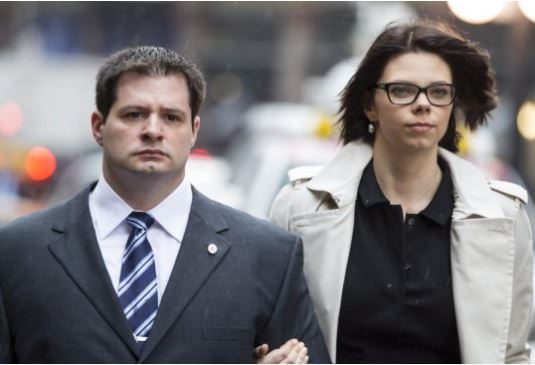 James Forcillo arrives at court with his wife Irina in Toronto on Tuesday. (Photo: CP)
Caught on video and posted on YouTube, the incident ignited a firestorm of protest over what many saw as a heavy-handed response to a knife-wielding teen on a streetcar.
In the video, Yatim brandishes a knife inside the empty vehicle, while police yell, "Drop the knife."
A total of nine shots are then heard — six of them coming after Yatim had dropped to the ground. Officers appear to follow up by Tasering the fallen teen.
Less than a month later, the Special Investigations Unit charged Forcillo with second-degree murder.
Forcillo, according to CP24, is working full-time and will earn his usual salary — a development that comes as a shock to Yatim's family.
"It's basically a very big assault to the family, who are still grieving the loss of their loving son," family friend Joseph Nazar told CP24.
"We just feel the police chief has made a very wrong decision."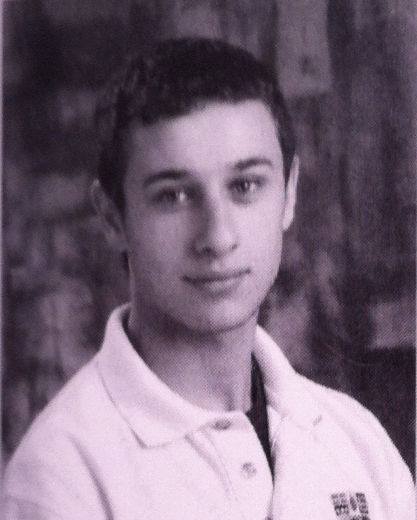 Sammy Yatim
But the decision to bring Forcillo back, at least in an administrative capacity, was apparently made months earlier.
"The chief, using his discretion, made the decision to lift his suspension and since February he has been assigned to administrative duties here at headquarters," spokesman Meaghan Gray told the Toronto Sun.
"He is not in uniform and his job does not require any use-of-force options."
In the wake of the July shooting, Toronto police chief Bill Blair appointed former judge Dennis O'Connor to examine the department's use of force and response to emotionally disturbed people.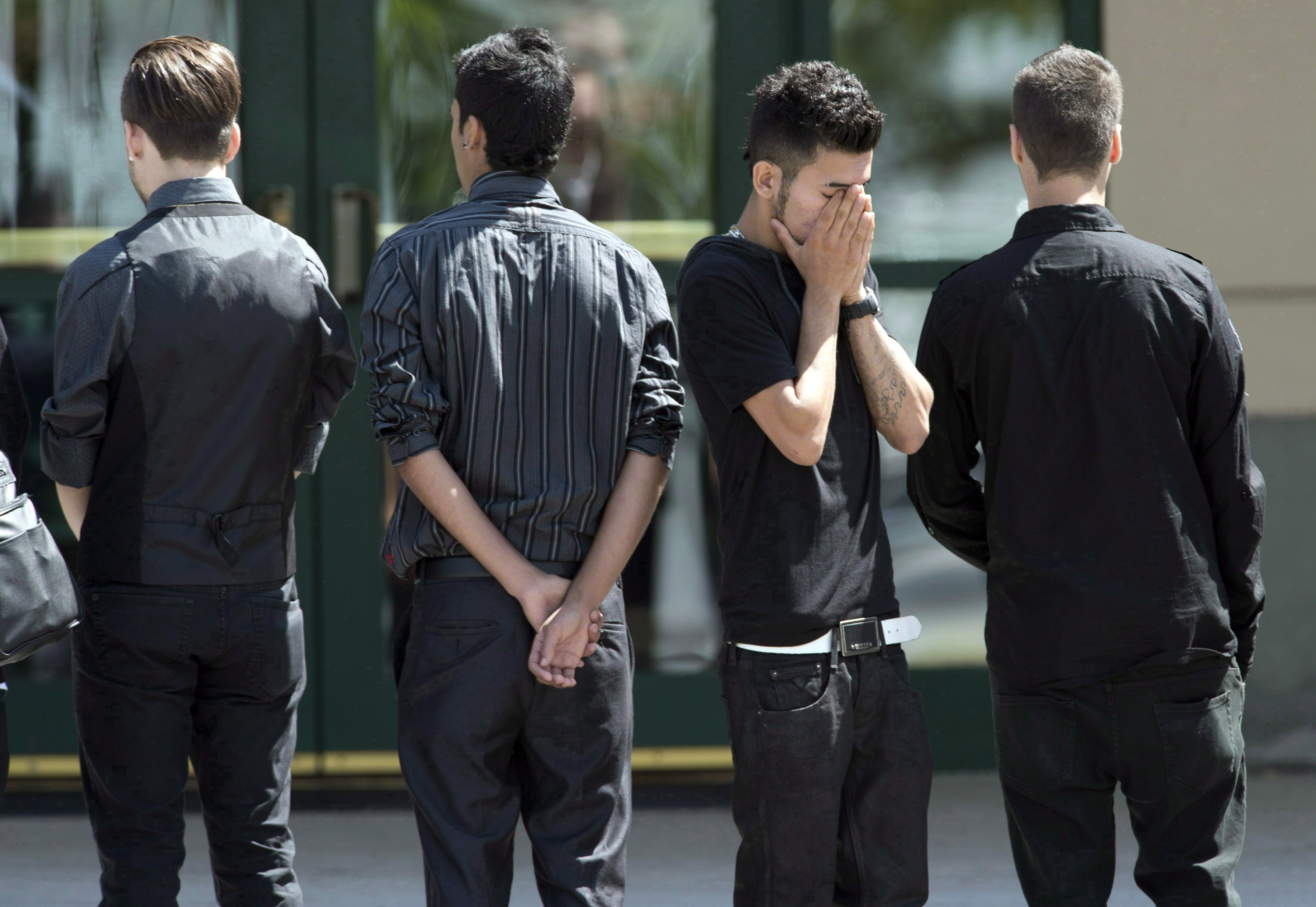 Mourners react outside the funeral for 18-year-old Sammy Yatim in Toronto, Aug.1, 2013. (Photo: Frank Gunn/CP)
"This review must be objective and thorough," Blair told reporters in August.
"And it must look critically at all aspects of our service, including our policies, our procedures, the training that our members receive, and even the equipment that they use."
But just two weeks later, O'Connor resigned from the review amid criticism that his firm did all-too frequent business on behalf of the Toronto Police Service.
Blair has since tapped retired Supreme Court Justice Frank Iacobucci to helm the internal review.
Also on HuffPost