Anna Wintour would not approve of Kim Kardashian's latest look.
The Vogue cover girl stepped out in L.A. on Thursday wearing an outfit that was hard on the eyes.
Wearing a plunging sheer black pelplum blouse over a military green leather pencil skirt that gave her saggy bum syndrome, the 33-year-old wasn't having her best day, sartorially speaking.
It didn't end there: North West's mama accessorized with studded ankle boots, which hit just below the skirt, giving the illusion that the "Keeping Up With the Kardashians" star was much shorter than her already petite stature.
Fortunately, Kim's hair and makeup were spot on: wearing a sleek ponytail, a nude lip and a hint of contouring, Kanye West's bride-to-be looked fresh and dewy under the California sun.
Kim even paid tribute to her daughter by wearing a pair of earrings that spelled out the name North.
The brunette beauty's appearance comes a day after she was caught buying stacks of her Vogue issue (no wonder why it's selling so well).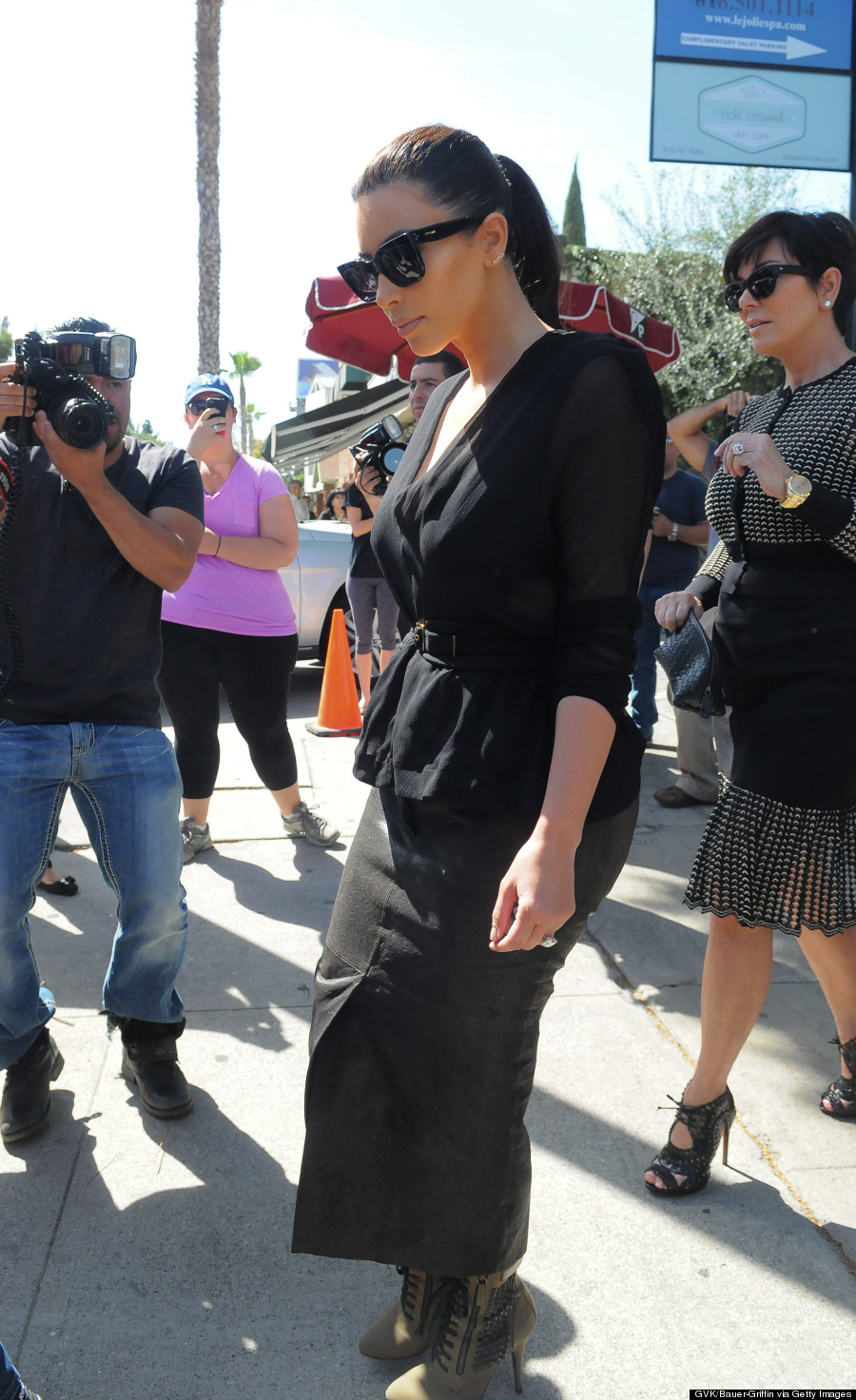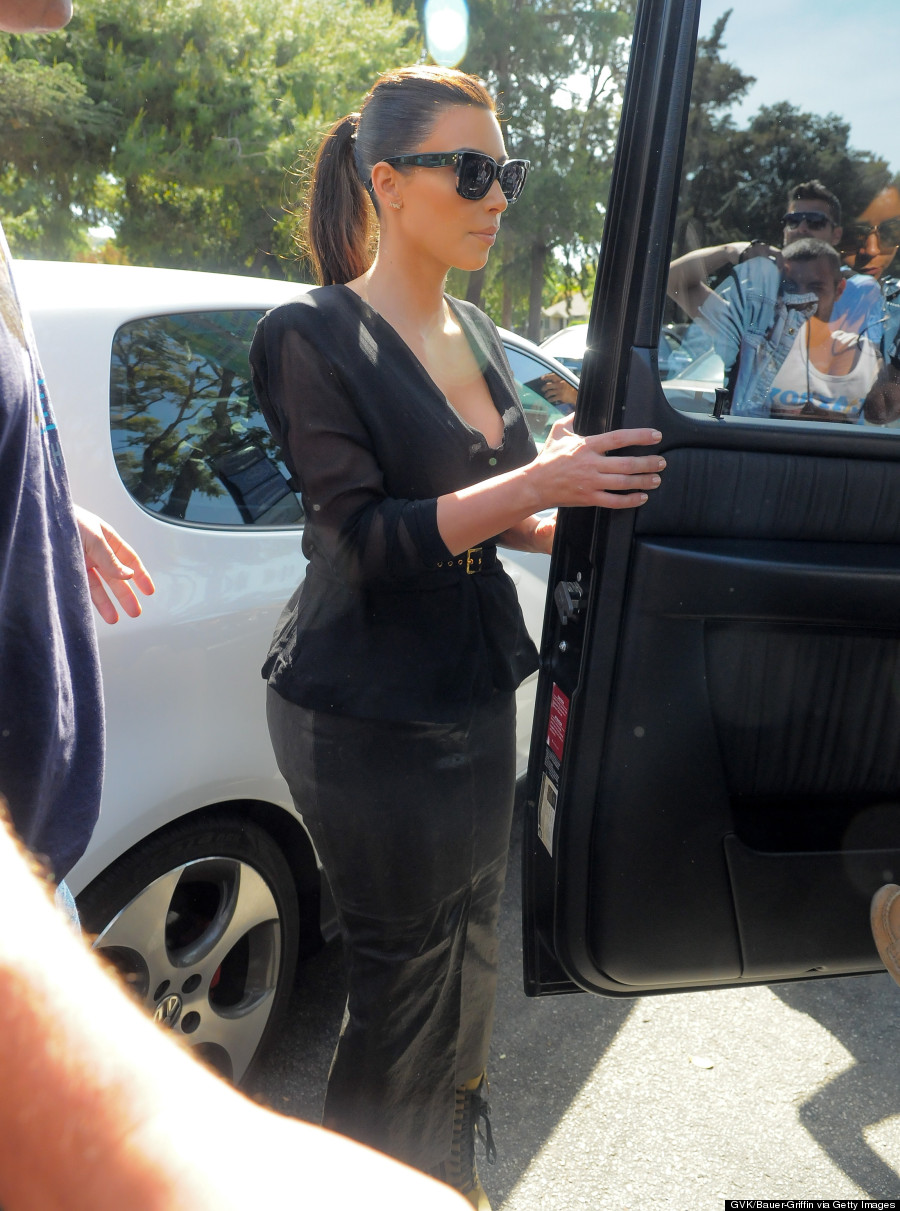 Also on HuffPost
Kim Kardashian's Hottest Moments