Getting married? Congratulations! We'll start practising our speech.
In British Columbia, where backdrops of mountains, ocean, beach, and greenery abound, it can be hard to decide where to tie the knot.
To help you sift through the seemingly endless choices, we asked some professional photographers from around the province to weigh in with their favourite places to capture a wedding.
Whether you're on the Lower Mainland, up north, on the island, or somewhere in between, there's a gorgeous venue with you and your loved one's names on it.
Merridale Estate Cidery, Cobble Hill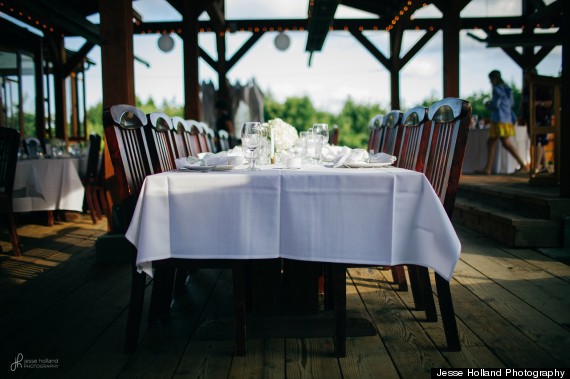 Recommended by: Jesse Holland Photo
Located up island from Victoria, this gorgeous space has beautiful orchards and an elegant, rustic feel. Why not treat guests to a cider tasting tour while you're there?
Thompson Rivers University Horticultural Gardens, Kamloops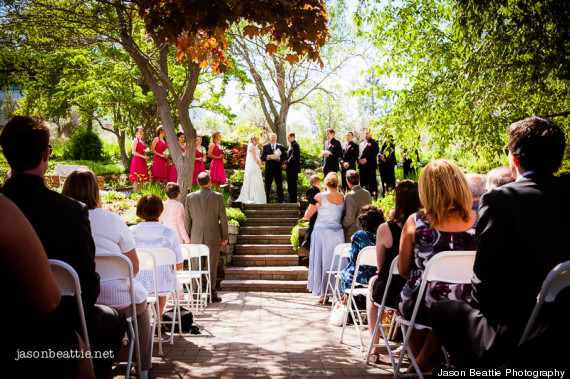 Recommended by: Jason Beattie Photography
The gardens have a lovely array of colourful plants and flowers that are constantly re-blooming. The ceremony space is largely shaded by tall trees, providing a cool and comfortable atmosphere for your vows. The campus also offers a variety of reception rooms in the Campus Activity Centre, which is a short walk from the gardens.
Sparkling Hill Resort, Kelowna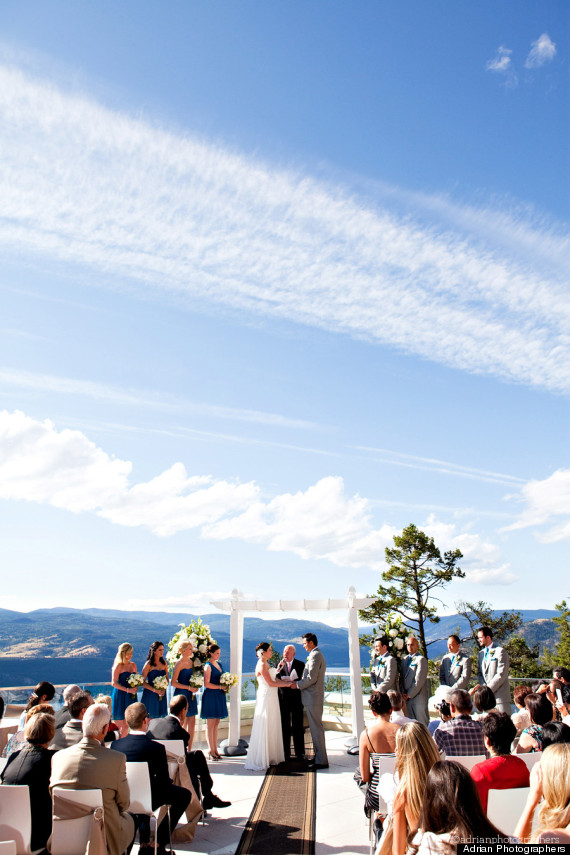 Recommended by: Adrian Photographers
This resort's terrace, which overlooks Okanagan Lake, is a surefire winner for your big day. Bask in panoramic views of the lake and gorgeous peaks of the Monashee Mountains. Remember to breathe.
Summerhill Pyramid Winery, Kelowna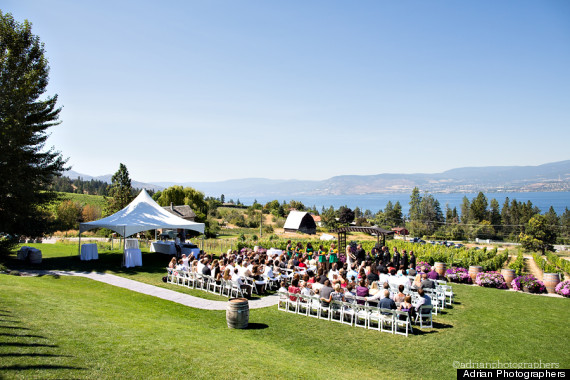 Recommended by: Adrian Photographers
As you're probably already aware, the Okanagan is known for its wine. So why not grab your nearest and dearest, and celebrate your special day surrounded by delicious grapes and breathtaking landscapes? The view isn't too shabby, either.
Mount Robson Mountain River Lodge, Mount Robson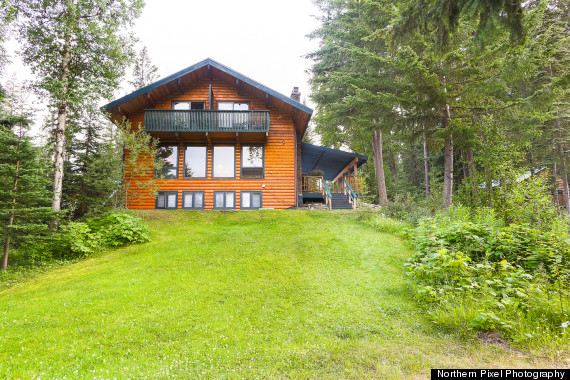 Recommended by: Northern Pixel Photography
If you're looking for a small, intimate venue with only a handful of guests, consider this adorable place. The serene location overlooks a glacier river and the majestic Mount Robson. Bonus: It's only five minutes from the famous Berg Lake Trail.
Green Water Resort, Pemberton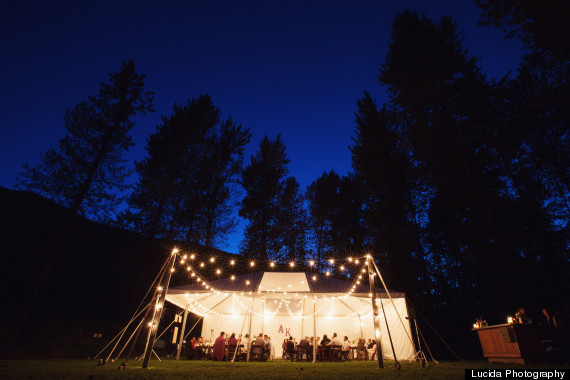 Recommended by: Lucida Photography
Tie the knot in an intimate garden set against the Lillooet River. There's also a gazebo surrounded by dahlias, a spring-fed pond and waterfall, a riverside beach lined with torches, and a sprawling lawn with majestic Mount Currie in the background. Good luck deciding which spot you want to recite your vows at!
Huble Homestead, Prince George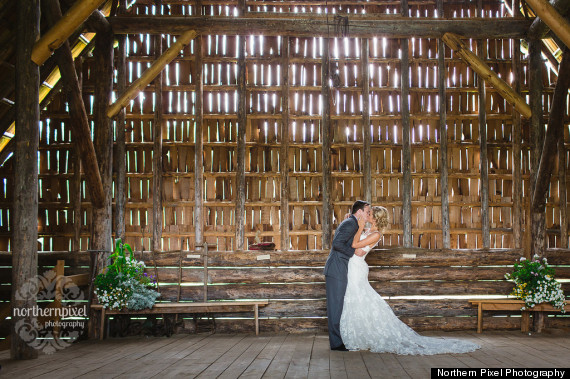 Recommended by: Northern Pixel Photography
This 100-year-old historic site, about 45 minutes north of Prince George, allows you to choose from various spaces for your wedding: the large barn's main floor, the smaller barn's loft, the lawn looking towards the Fraser River, the hay fields, or right along the banks of the Fraser River.
Logpile Lodge, Smithers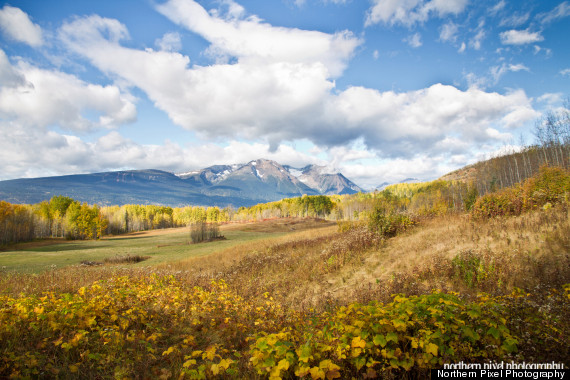 Recommended by: Northern Pixel Photography
Perfect for a smaller wedding of 30 or so guests, this Smithers lodge has great accommodation and a gorgeous field overlooking Hudson's Bay Mountain.
Long Beach Lodge Resort, Tofino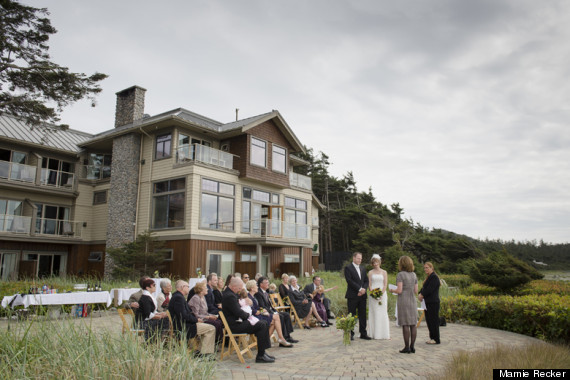 Recommended by: Marnie Recker
Get married by the beach. Need we say more? (More Tofino wedding venue options can be found here.)
Black Rock Oceanfront Resort, Ucluelet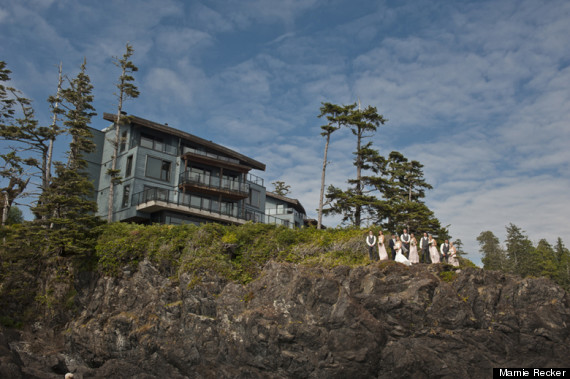 Recommended by: Marnie Recker
Choose from their ballroom, wine cellar, or patio overlooking the ocean. For the reception or even the ceremony, consider taking advantage of the gorgeous nature that surrounds the resort, including Big Beach, Wild Pacific Trail, and Pacific Rim National Park.
Brock House, Vancouver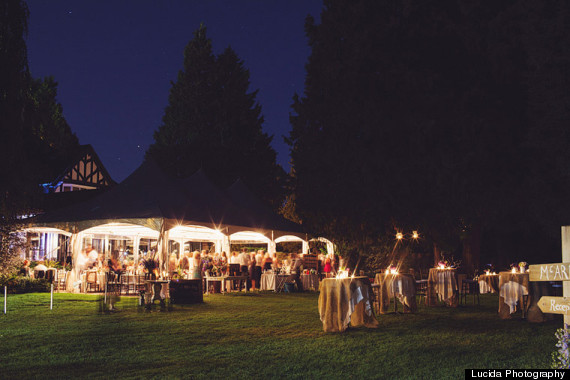 Recommended by: Lucida Photography
You'll be in the city, but you'll feel like you're in a quiet oasis just for you and your loved ones. Enjoy the surrounding greenery and beach, plus a bright and spacious indoor reception room — not to mention a vast selection of interesting menu options.
Hart House Restaurant, Vancouver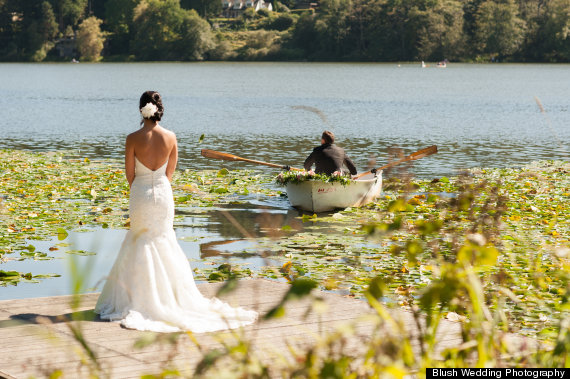 Recommended by: Blush Wedding Photography
What could be more romantic for your wedding photos than a pond with rowboats? This Vancouver restaurant features a beautiful outdoor space for your ceremony, a pretty forested stream area for photo taking, and an elegant white tent for the reception.
Vancouver Club, Vancouver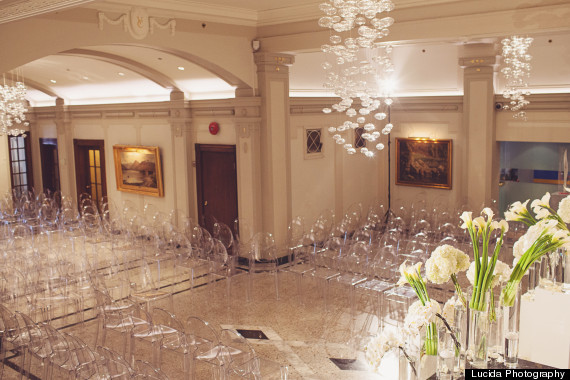 Recommended by: Lucida Photography
Nothing says elegance quite like this downtown Vancouver space. From the classic entrance stairway to the white and pristine interiors, the building is urban heritage at its finest. Take advantage of their in-house wedding specialist and catering department.
The University Women's Club of Vancouver at Hycroft, Vancouver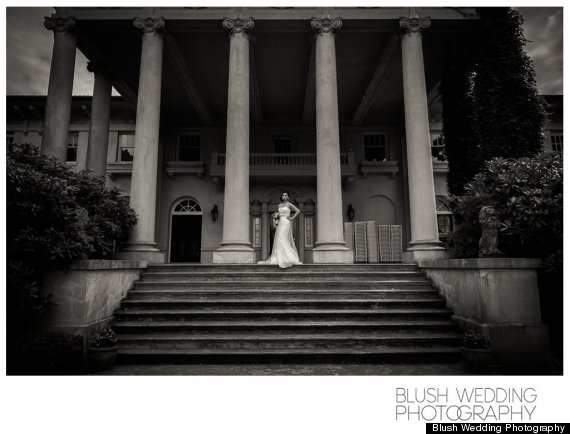 Recommended by: Blush Wedding Photography
This gorgeous heritage mansion (built in 1911) has both great outdoor space and incredible Edwardian style indoor rooms. The Shaughnessy house was originally built for Alexander Duncan McRae — a leading Western Canadian businessman and politician at the start of the 20th century.
Beacon Hill Park, Victoria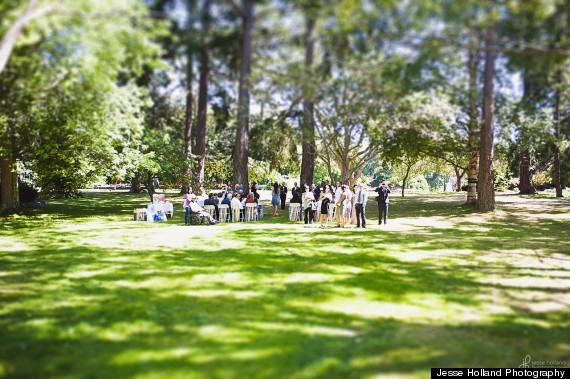 Recommended by: Jesse Holland Photo
Get married in one of Victoria's most well-known parks — warning: you'll need a permit first. It boasts lots of gorgeous green space and nearby restaurants for the reception.
Check out more photos from each venue:
Like this article? Follow our Facebook page

Or follow us on Twitter