It's not easy to steal attention away from Kate Upton but that's exactly what happened on the red carpet on Thursday.
At "The Other Woman" screening in New York, the bikini model was upstaged by a gigantic black bow when she paired with a leopard-print blouse, black smoking trousers and metallic pumps.
It was a total style 180 for the Sports Illustrated glamour girl, who's been rocking leggy looks and cleavage-baring frocks on her press tour.
What hasn't changed is the 21-year-old's love for vampy makeup; sporting heavy eyeliner and wine-coloured lipstick, the Vogue cover gal was in a take-no-prisoners state of mind.
And you know what? It totally worked. We're not used to seeing the Cat Daddy pro covered head-to-toe (she's usually donning a cute bikini) but now that we've seen it, we don't understand why she hasn't worn more modest outfits before.
We can't wait to see how the blond bombshell's style evolves as she gets older.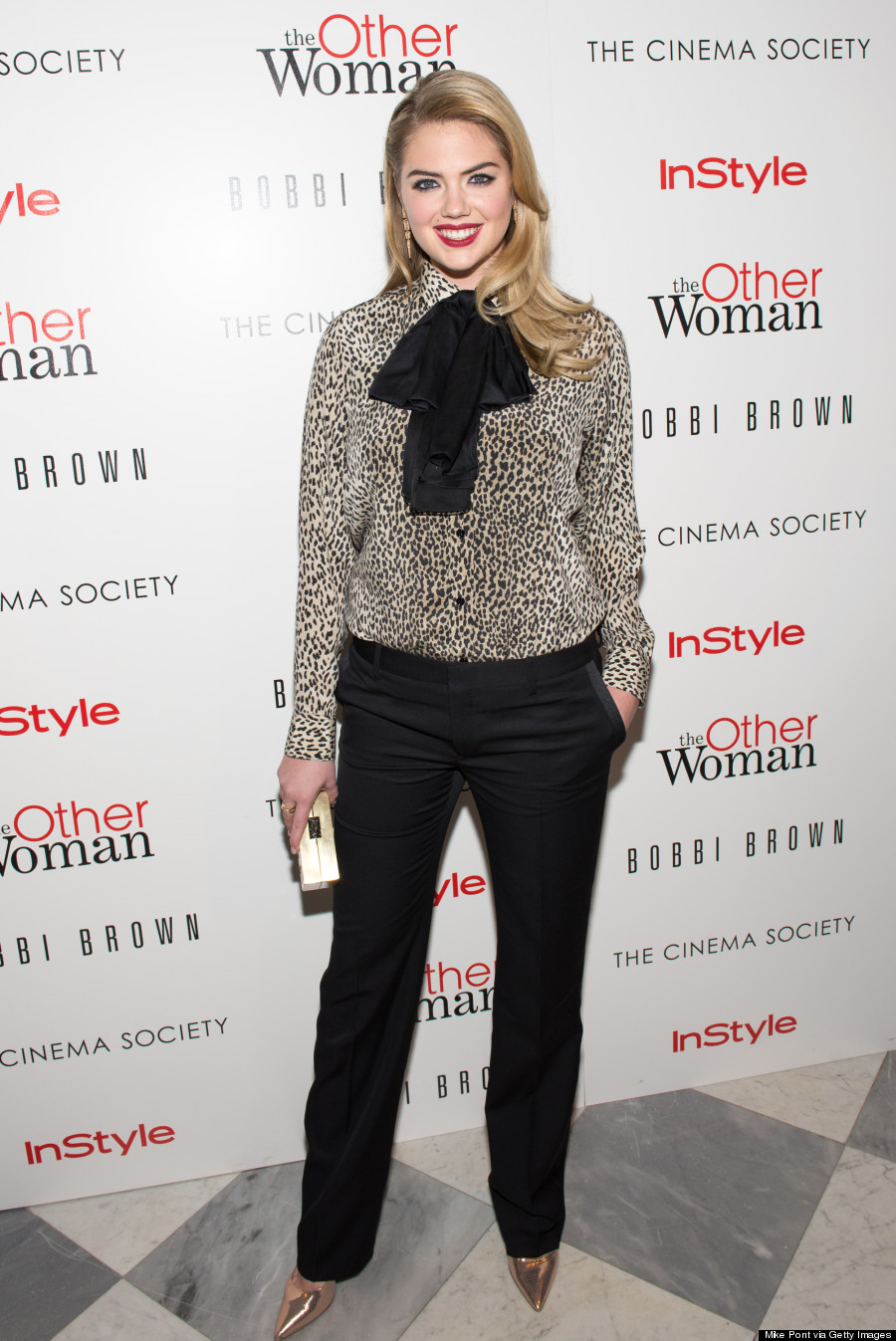 Also on HuffPost