As the last day of the Cambridge family's royal tour came to an end down under, photographers eagerly shot what could be their last photos of Prince George for a while.
The young king-in-waiting, who turned nine months old while in Australia, was held by his mother, Kate Middleton, as the threesome boarded a military plane from Canberra to Sydney, where they would board another flight for Britain.
Despite the impressive list of people there to shake his hand and bid him farewell, like Australian Prime Minister Tony Abbott, Prince George squirmed in his mother's arms and looked everywhere but directly at the cameras pointed at him.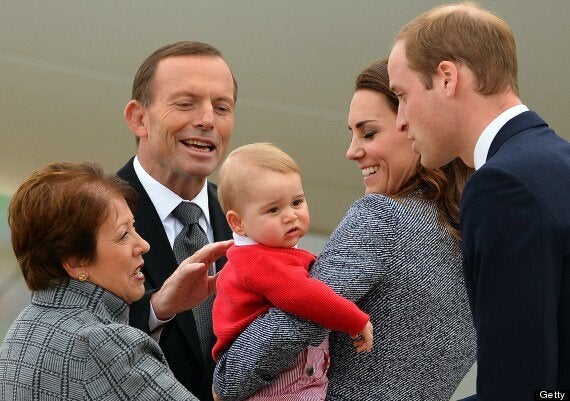 According to the Telegraph, at one point he almost wrestled himself out of his mother's arms. Kate, as is her way, handled it skillfully and averted disaster, much the same way she's cheerfully smiled through his "grumpy face" pictures throughout the three-week tour.
Considering that prior to the trip, the world had only ever seen three pictures of Prince George, it's understandable he wasn't quite as media trained as his parents. And also, he's a baby.
So as he, and his giant wombat, and stacks and stacks of gifts, gets loaded onto a plane and flown home, we wave goodbye as well, and hope we get to see him again soon.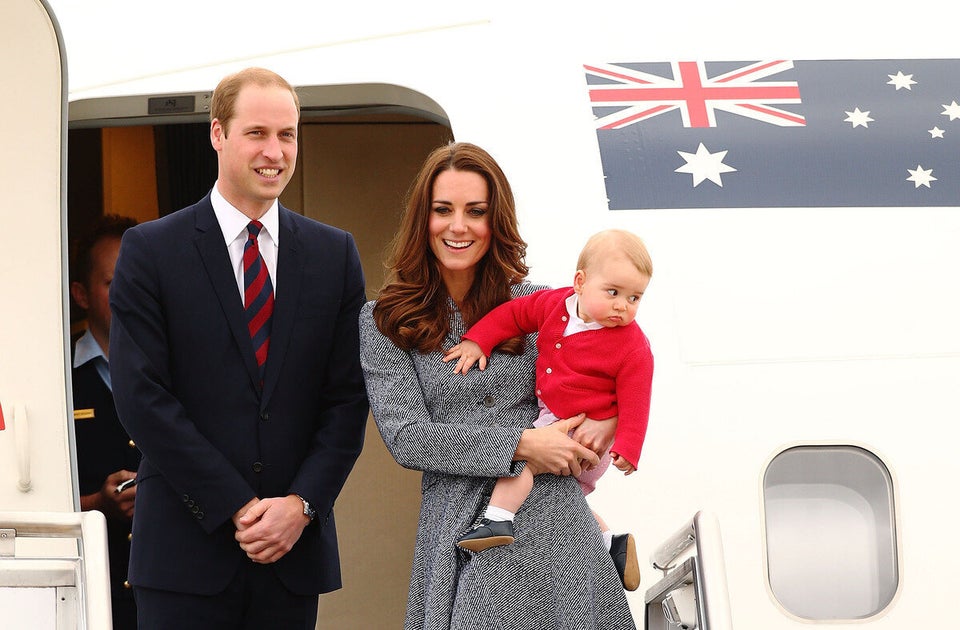 Prince George Down Under!