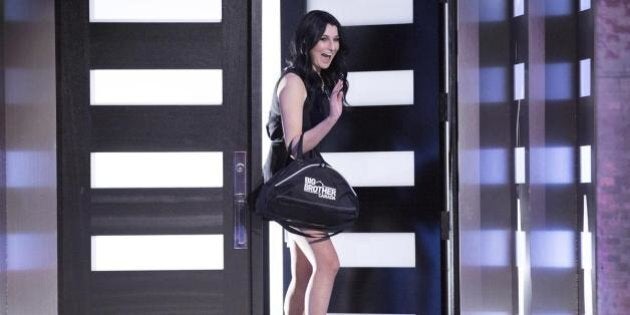 "I saw it coming. They told me that I was going home because I was the bigger threat," said Rachelle Diamond. "Sabrina is my best friend in the house and it was very hard to campaign against her. I didn't expect to go in to this house and make a best friend."
After Adel won HoH and nominated Rachelle and Sabrina (#TheGremlins) for eviction, the houseguests saddled up for a STAMPede PoV challenge, which Neda won. This PoV earned Neda a secret strategy session in the War Room with Season 1 winner Jillian MacLaughlin and her beau, fan-favourite Emmett Blois. Neda chose not to use the PoV and the house unanimously voted out the 20-year-old from Edmonton, Alberta.
With five houseguests left, each competition matters more than ever as this episode's cliff-hanger HoH competition paves the way for the strongest alliance to claim their spot in the finale. HuffPost Canada TV has access to this Q&A conducted by the folks over at "BBCan2."
Are you surprised by the house's decision?
I am not surprised by the house's decision. I was told I was the target this week, and I believed that I was the target this week, so I am not shocked at all.
How has Canada's influence impacted the house this year?
Well, from what I know, I think Canada has had a really big influence, though I don't know all the details. I feel like they have even more of an influence than we know. The fact that Canada picked who was nominated was a huge influence. It really shook up the house and changed the game, because those people had all the power and it made it so that they were at the bottom.
When do you think the competition shifted gears? Was there a definitive moment or was it a process?
I honestly think that when Canada was HoH that's when everything shifted gears, because the first five really was owning the house until that point, and so, when two members of the first five went up on the block, that's when everything changed.
Why did you connect so well with Sabrina? Would you choose to align yourself with anyone else if given a second chance?
Sabrina is somebody that has very similar interests, and I think that's how we originally connected. She always told me that I reminded her of herself and of her sisters and we just bonded really, really well. She really is just somebody I would be best friends with in the real world. Our personalities and our interests were just like two best friends you would find in the real world.
Originally, she was the one who was there to help me game-wise and gave my strategies and ideas, and I think I was there for her emotionally because she is an emotional player. I think I would bring her down when she was freaking out.
At the very beginning I was very close to Neda and Jon, and in some ways I wish I kept closer to them because they are very strong now. During my HoH, putting Ika up brought me further away from Neda but I don't know where I would be if I didn't do that. It's hard to say, but I do wish I stayed closer to Neda and Jon.
What was your best and worst moment in the house?
My best moment was the HoH I won. It was an endurance comp, and everyone got flung out and was complaining about how much it hurt and I was so proud of myself for making it to the end. I won one thing so that was my best moment! My worst moment was when I was shown peeing in the hot tub on national television.
What did you discover about yourself that you didn't know prior to being on the show?
I have a lot more patience than I thought I did. I am very impatient in the real world, I am always busy and doing things, and I hate waiting. If my boyfriend is 10 minutes late I freak out! But, I got used to waiting around a lot and I realized that I have a lot of patience. If you don't have patience in there, you will definitely crack.
If you can go back to any moment in the house and change your reaction, which moment would that be and why?
When Jon took me out of the "BB" Blindside HoH I gave him the middle finger and I kind of wish I didn't react like that. I was angry.
Tell us why you didn't campaign harder.
Sabrina is my best friend so we kind of made a deal that we didn't want to campaign too hard against each other. We were campaigning for each other to stay, actually. Sabrina was like "I've actually come closer to winning more comps so you should keep Rachelle." I tried a little to campaign, my only argument was that I would be a good person to take to final two with because I've only one won comp and that Sabrina has come a little bit closer to winning things. Other than that, I knew I was the target and they thought I was the threat, and I don't think they were changing their minds.
Do you have any final thoughts?
It was a fun ride and I'm very happy I did it. I have zero regrets and I am so thankful for the experience.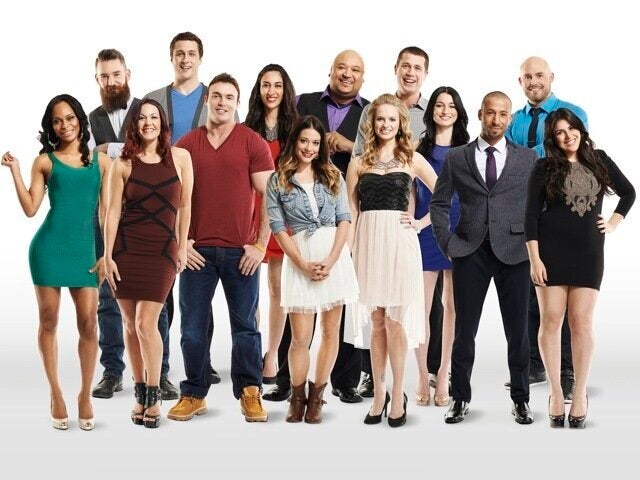 'Big Brother Canada' Season 2 Cast
Season 2 of "Big Brother Canada" premieres Wednesday, March 5 at 9 p.m. ET/PT on Slice, with a special presentation of the premiere also airing on Global. "Big Brother Canada" will continue to air three nights a week on Wednesdays, Thursdays and Sundays at 9 p.m. ET/PT. "The Big Brother Canada Side Show" -- new this season -- will air Thursdays, following each eviction episode, at 10 p.m. ET/PT. In case that isn't enough, "Big Brother After Dark" will air seven days a week from 2 a.m. – 5 a.m. ET/11 p.m. – 2 a.m. PT.