Getty
We've been following the Duke and Duchess of Cambridge's royal tour in New Zealand and Australia extensively, but it took us until the last day to realize one important thing — we've seen this all before.
Yes, it's true. When Prince William and the former Kate Middleton toured Canada in 2012, their itinerary looked, well, almost exactly the same as it did Down Under.
From the planting of a tree to a "glamping" night in the wilderness to blowing skirts as the Duchess disembarks from planes, we're happy to see the royals' visit to Canada (which came less than three months after their wedding) could have prepared them so well for touring the rest of the world.
Of course, there were a couple of distinctions, most notably the lack of Prince George on their Canadian tour, though this hopefully will just warrant a return visit soon. And of course, as far as we know, the Duke and Duchess have never rocked white cowboy hats anywhere else.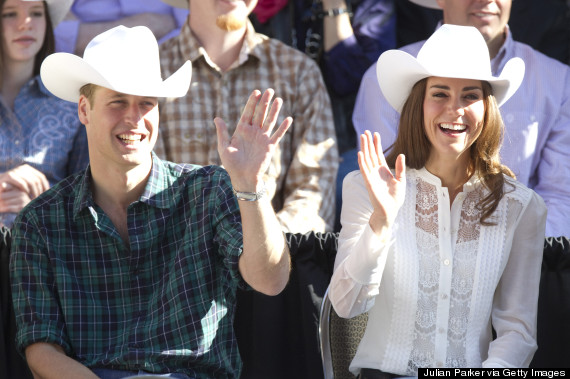 Check out the slideshow below and let us know — do you think royal tours are just repeated over and over?
Royal Tour: Canada vs. Down Under