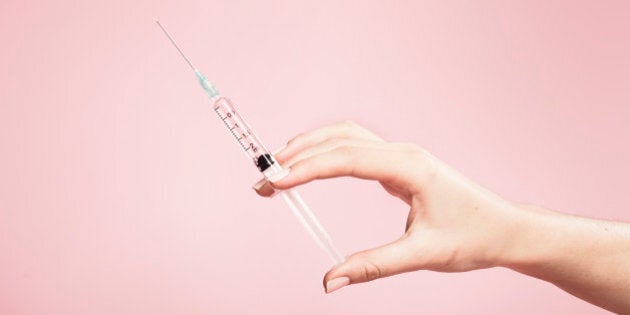 The largest outbreak of measles in decades was officially declared over Monday with a vast reduction in the number of transmissions and new cases, says Fraser Health's chief medical health officer.
Over a four-week period earlier this spring, the Fraser Health region had over 400 cases of measles with some patients requiring hospitalization.
Dr. Paul Van Buynder, the chief medical health officer, says the outbreak is now over with few new cases being reported.
"The size of, and speed at, which this outbreak spread resulted in more cases of measles than the province has seen in the past 15 years, and was the largest outbreak in almost 30 years," says Dr. Van Buynder.
The outbreak initially began after dozens of cases were reported at a Christian School in Chilliwack with a low vaccination rate. That school was temporarily closed.
Health authorities say the low vaccination rates within that small population led to the measles spreading to the broader population.
Officials are urging residents to keep up with immunization and vaccinations to protect themselves against preventable illnesses.