After making controversial comments last year in Washington, D.C. where he compared Fort McMurray to Hiroshima, Neil Young was in the U.S. capital again over the weekend to show his opposition to the Keystone XL pipeline and call out the Canadian government.
The Environment News Service reported Young was joined by thousands, including actress Daryl Hannah who also opposes the pipeline. The protest, which also included ranchers, farmers and tribal leaders, took place along the National Mall as part of a five-day "Reject and Protect" protest on the mall organized by the Cowboy Indian Alliance.
"We stand with you, we are with you," Young said, as seen in the YouTube clip above of his short speech on Saturday, April 26. "We're with the farmers, we're with the ranchers, we're with the Indians in the U.S.A., we are with the First Nations people of Canada. We say honor the treaties, honor our agreements, honor your word, keep your word. My mother always said to me, 'Keep your word and clean up your mess, Neil.'
"So this is what we want the government of Canada to do: keep your word, don't let this happen. It's on First Nations land, they have the right to stop it. Let them speak. Don't bowl over them like they weren't there because they are there and there will be hell to pay."
Young then referred to an ancient story of a black snake that threatens the First Nations people across North America and how pipeline is essentially that snake. "This is it," he said. "It stretches from the tar sands of Alberta to the Gulf of Mexico. And it carries this poison that is going to do incredible damage to mother Earth."
Young then cited how there was three times the amount of carbon dioxide emissions using this oil as any other oil on the planet. "It turns a Toyota Celica into a Chevy Suburban if you burn gasoline in it," he said before saying the oil would be shipped to other countries.
"Our grandchildren will be trying so hard to dig themselves out of the hole that we're digging right now just to make a few bucks over the last few years of the fossil fuel age," Young said. "We need to end the fossil fuel age and move into something better."
Young then steered his address to President Barack Obama. "This is your defining moment in the history of the world. Make your statement and make a statement that is good for all time. It's a change, the change is coming. Why not give it a push? Why not stand up and put America on the right side of history?"
Earlier this year, Young staged a four-city Honor The Treaties tour aimed at helping the Athabasca Chipewyan First Nation's legal defence fund in their battle with governments and oil companies regarding the tar sands projects and oil exploration.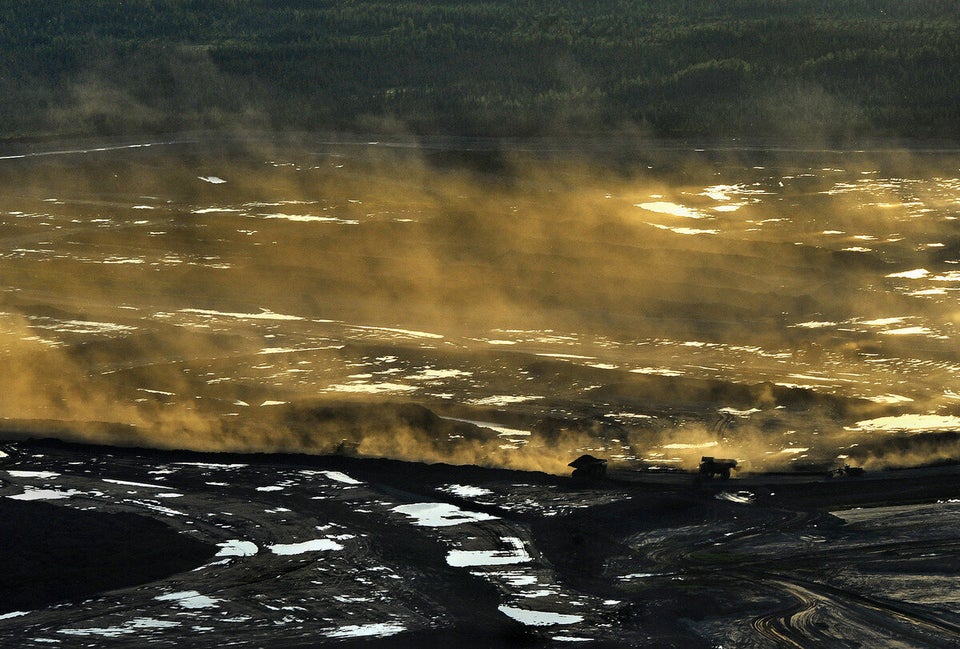 Keystone XL Pipeline Report Highlights