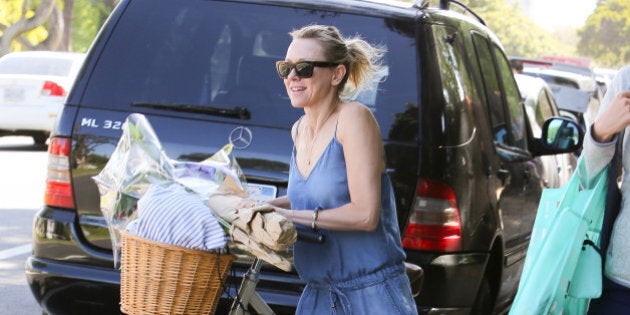 Look, guys: winter is over, which means it's time to get off your butts and start cycling, everywhere, now.
Spring 2014 is in full bloom (even if it doesn't always feel like it in parts of Canada) and celebrities are riding their bicycles while looking chic, obviously.
The "Diana" actress wore a super comfortable-looking denim jumpsuit, tortoiseshell sunnies and flats: basically, it's the perfect spring 2014 fashion uniform.
And it's not just celebs who look chic. There are blogs devoted to bicycle style, which capture your average, stylish citizens who take pride in what they wear when they're flying about.
So, to get you inspired for your future cycling adventures, take a look at celebs who love to dress up while riding their bikes.