When one door closes, another one opens!
That's what happened to model extraordinaire Kate Upton, who, after being bumped off of Vogue's May cover in lieu of Kim Kardashian and Kanye West, now graces the cover of Vogue UK's June 2014 issue.
Photographed by Mario Testino in the Caribbean, the 21-year-old budding actress sits on a beach as she models a '50s-style floral bikini and rocks her sunkissed blond hair in messy waves.
Interviewed by fellow style gal-about-town Alexa Chung, "The Other Woman" star admits that she had to fight to get modelling gigs because of her size.
"It's weird that in the press they'll be like, your biggest fight was with the industry and the designers, and I'm like, no, my biggest fight was with my agents, trying to get them to sign me into the castings," Upton says. "I thought, how I'm going to come out of this will be an example for girls."
The Sports Illustrated swimsuit babe (who also has a Vogue US cover under her belt) also talked about her fashion icons, including one famous curvy lady who Kate has been compared to many times: Marilyn Monroe.
"I always thought Marilyn was so beautiful and iconic," Kate says. "It was amazing to even be mentioned in the same sentence as her. But I feel like nowadays it's easy to be genuine and show your personality, whereas I don't think Marilyn had that opportunity. And clearly she had a dark side, and I don't have that."
Check out the gorgeous Vogue cover below: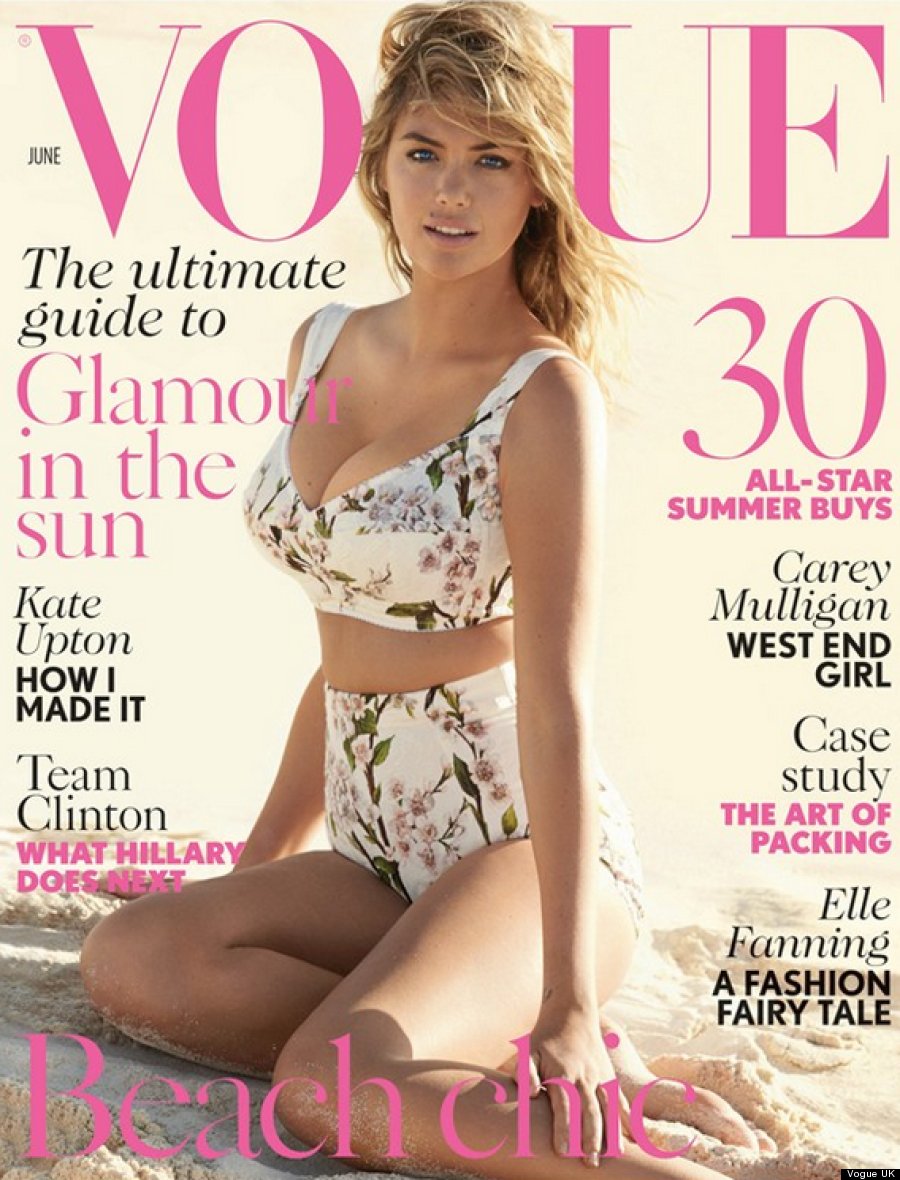 Also on HuffPost