There must be something in the Canadian waters because Canuck actresses are stunning.
To wit: Montreal-native Emmanuelle Chriqui, who stepped out on Wednesday at the Crackle NewFronts event in New York City wearing a sexy LBD.
The 36-year-old "Entourage" star sported a strapless Katherine Kidd peplum dress, which featured contrasting leather and satin stripes and a shiny belt that cinched in her petite waist.
To accentuate the hot look, Emmanuelle accessorized with black and silver heels and a "three finger" ring, which gave the ensemble a rock star vibe.
But that doesn't mean the "Cleaners" actress had a rock star attitude; wearing subtle makeup, she let her natural beauty shine through and complemented her gorgeous look with side-swept hair.
So, how does the most beautiful woman on TV look so stunning? The actress told Stylelist Canada that the secret to looking fabulous is to avoid putting on tons of makeup.
"As you age, less is more," she said. "If you wear a lot of makeup and you're powdering, it goes in the lines and creases and it makes you feel tired and older, whereas if you keep your face cleaner it looks fresher and more youthful."
Her philosophy is definitely working!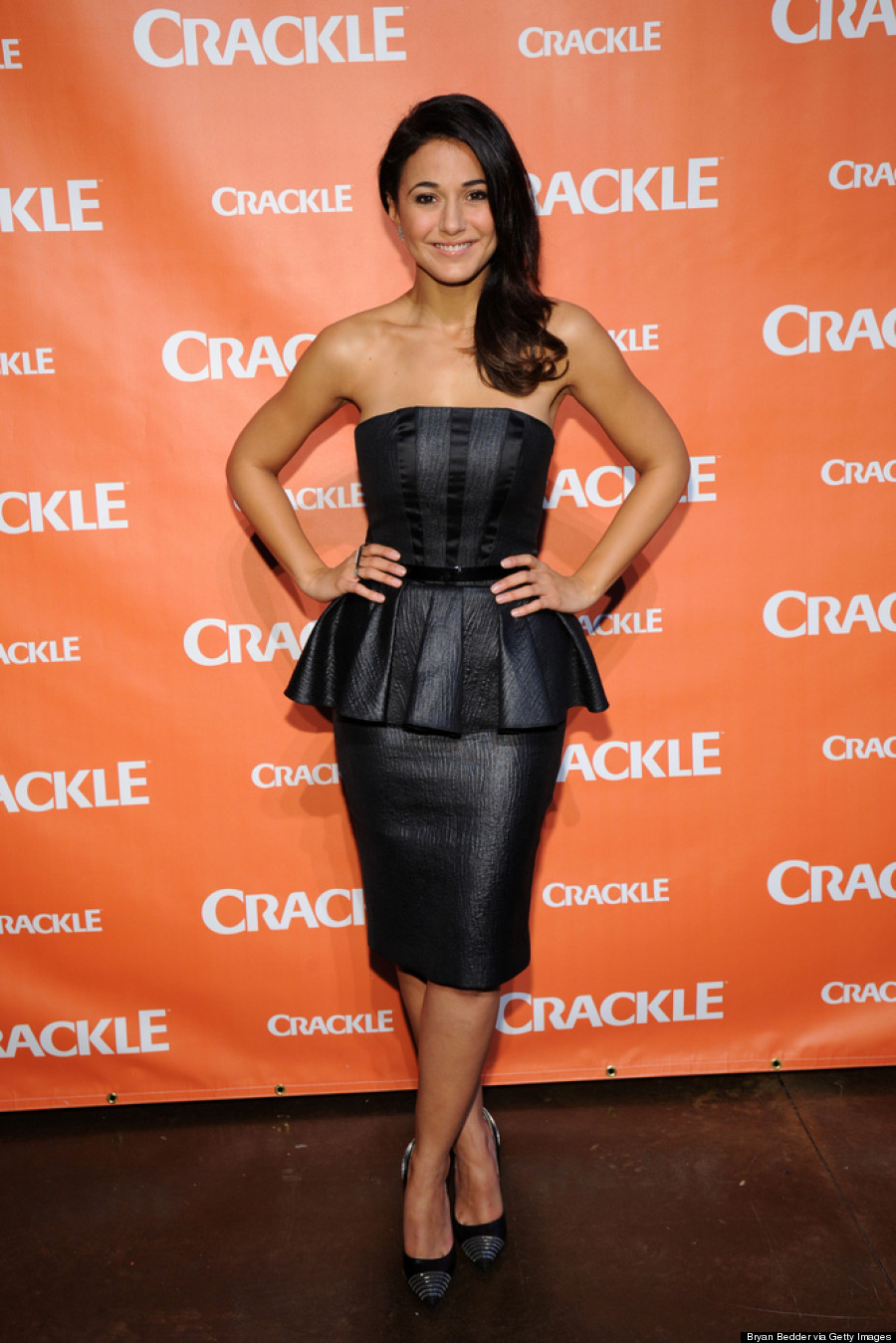 Emmanuelle is a natural beauty: