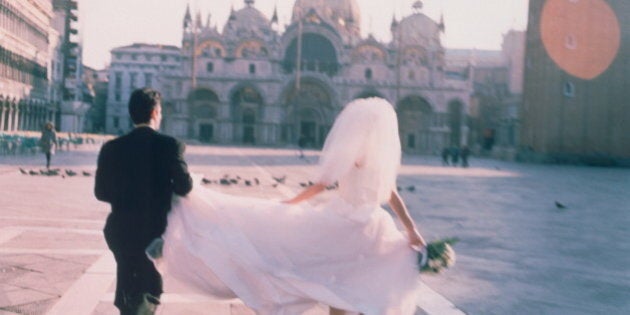 Thanks to our multicultural society, you may find yourself at a wedding this summer that celebrates in ways you aren't familiar with — and we're here to help. Each week, the HuffPost Canada Living team will take a look at a different culture's wedding and tell you about the customs, traditions and rules that go along with celebrating your friends' big day.
As couples go for more modern and trendy takes on wedding dresses, cakes or venues, Italian weddings still focus heavily on traditions. Known to be large, family affairs with up to 1,000 guests, Italian couples today are still taking ancient Roman beliefs of tying the knot and fusing them into their own.
"Italian weddings, much like many European weddings, are ripe with tradition, family values and boisterous energy," says Lynzie Kent, a Toronto-based wedding and event planner of Love by Lynzie. "The other element that stands out is family dynamics. Families immediately welcome you and energize you as a guest with their infectious joy and hospitality."
On average, couples can spend anywhere from $60,000 to $100,000 on their big day, and financial help from their parents is quite common. Couples tend to have their weddings between May and October, in hopes of having good weather. Besides multiple venues, food and alcohol make up most of the bill, Kent says, adding that Italian weddings can have up to six courses, plus a full dessert table.
"Other Italian weddings take it further by offering porchetta (a traditional pig roast), massive cheese rolls and traditional dessert made by the nonnas (grandmothers), zias (aunts) and other family members," she says.
And like most European weddings, expect a party. Italians ensure no food and booze go to waste, and are known for throwing huge receptions.
Here is Kent's down-low on attending an Italian wedding this season: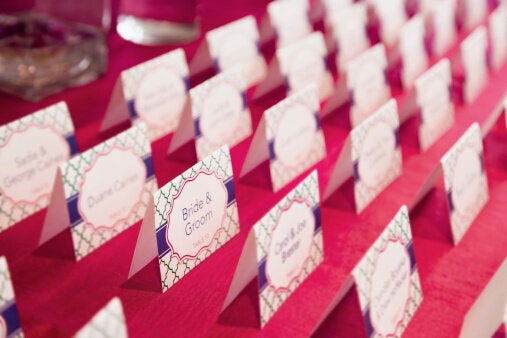 Guest Code: Italian Weddings