Jennifer Lawrence has earned the title of "sexiest woman in the world" thanks to FHM magazine. The 23-year-old starlet topped the list's annual countdown of 100 women who were ranked by readers' votes.
"The Hunger Games" star reacted to her win saying, "I'm totally taken back by this, it really does mean a lot. Thank you so much to the readers of FHM and everyone who took the time and voted for me. I'm so flattered."
Lawrence beat out last year's winner Mila Kunis, who slipped to sixth place, while former "Coronation Street" star Michelle Keegan was the runner up. Keegan advanced from fourth to second place this year and is the highest ranking British name on the list.
The remaining top five included Rihanna, who fell one spot to third, model Emily Ratajkowski, who came in fourth and is new to the list, and Kaley Cuoco, who rose one spot to fifth.
Other notable names who made large leaps from 2013 to 2014 are Nicole Scherzinger who went from 54th place to 9th and sultry Scarlett Johansson who leapt from 49th to 10th.
To be honest, we're not surprised that Lawrence is the world's sexiest woman of 2014. In the past few years, she's become an international sensation thanks to her role as Katniss in "The Hunger Games" series. She also landed the Oscar for Best Actress last year for her performance in "Silver Linings Playbook", and to top it all off, JLaw is dating British actor Nicholas Hoult, which bumps up her popularity in the UK even more!
Dan Jude, the editor of the FHM 100 Sexiest issue, told the DailyMail: "She's run away with the title this year and it's no great surprise. Not only is she the most in-demand actress on the planet, but men the world over have fallen in love with her kooky charm."
Jude is certainly right, as Lawrence admitted she doesn't attribute sexy to wearing provocative clothes or maintaining a perfect body. Lawrence explained, "I believe that being 'sexy' isn't wearing lots of heavy make-up or having the perfect hair or figure. It's about self-confidence, being comfortable with yourself, smiling and being happy!"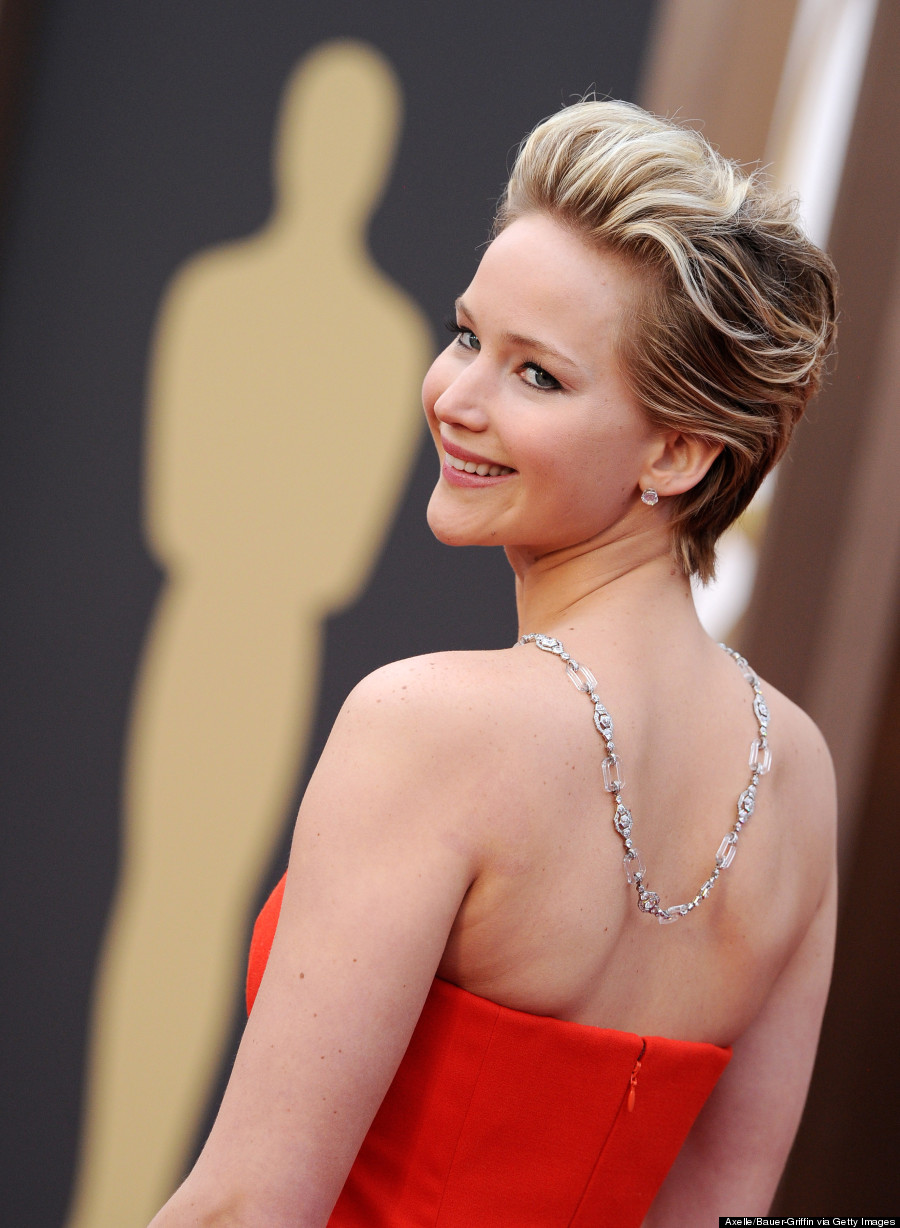 Also on HuffPost
Jennifer Lawrence: 100 Sexiest Pics