Instead of dreading swimsuit shopping, a Vancouver company wants you to love it — and your body, too.
Nettle's Tale, founded this year by Julia Church, features locally made swimsuits inspired by women of all sizes and ages.
"When you go swimsuit shopping you feel like, 'Great, now I have to take my body, that's different from every other woman's body that's out there on the planet, and I have to try to fit into what's on the market,'" Church says in a promo video. "There's no other company that not just accepts, but celebrates me."
Story continues below slideshow: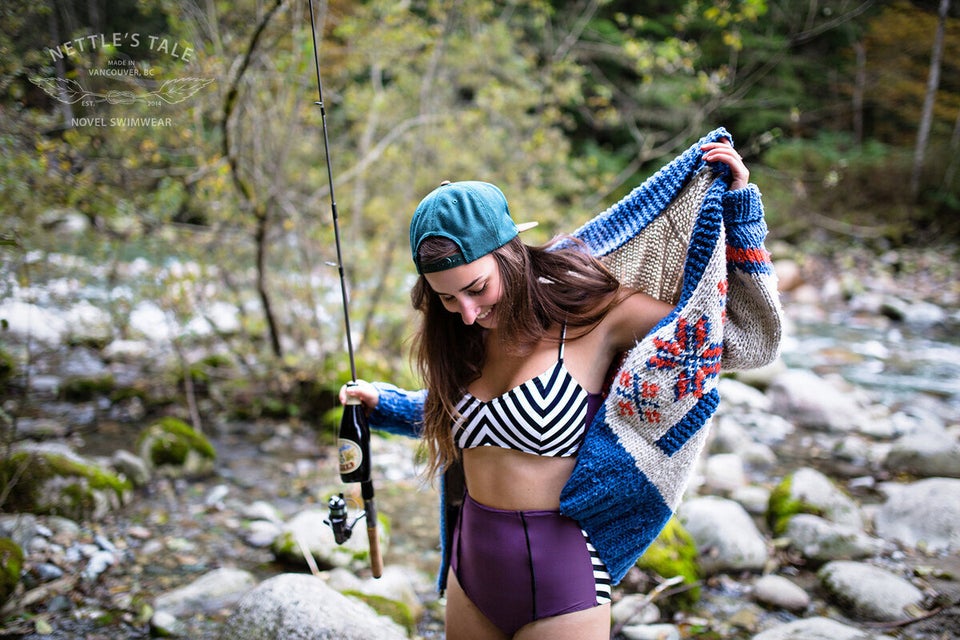 Nettle's Tale Novel Swimwear
Each Nettle's Tale design is modelled by and named after the real woman who inspired it. Every time that suit is sold, 10 per cent of the profits go to a charity of the woman's choice.
"A really important foundation for Nettle's Tale is honesty," says Church in the video.
This lies in the promise that the brand's models are not hyper-sexualized, nor are they retouched in the lookbook photos.
And clearly the brand has struck a chord; its Indiegogo campaign has raised over 300 per cent of its goal with just under two weeks left to go.
"I want more individualized swimwear ... that's catered to my age, my style, my shape, my body," Church says
"I want it to help me fall in love with my body — not make me wish it was different."
Like this article? Follow our Facebook page

Or follow us on Twitter