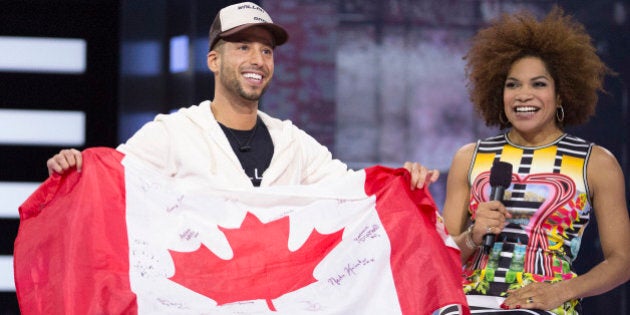 Wallah, bro. "Big Brother Canada" houseguest Adel Elseri is joining the jury after being evicted in 2-0 vote. Adel joins Arlie, Allison, Rachelle, and Canada on the jury with just two spots left to fill.
"You know what, I was the underdog for a long time. [Heather, Jon, Neda and I] built a solid alliance but when it comes down to the very end, you gotta do what you gotta do. It was a good move by my team and I love them and respect them until the end," said Adel.
In one of the closest competitions yet, Jon scored his second HoH win of the season, securing his safety and earning the power to shift the house towards the final four. Keeping true to his mainstay Neda, Jon nominated Heather and Sabrina for eviction before battling it out in the PoV challenge. Heather fought for her safety and won, using the PoV on herself. After Jon hesitantly named Adel as his replacement nominee, Sabrina survived her sixth eviction nomination when Adel was sent packing.
As one of the underdogs this season, the 27-year-old from Edmonton, Alberta lasted longer than most of his fellow houseguests thought he could. Adel, a Muslim whose family moved to Edmonton from the Middle East, practiced patience and reflection by praying to Mecca five times a day in the house, striving to represent his culture, his people, his city, and most importantly, himself. Our pals at "Big Brother Canada" sent us this Q&A with Adel.
HuffPost Canada TV: Are you surprised by the house's decision?
Adel Elseri: I'm not surprised at all. We were going to make a move on Heather earlier this week and then she won the POV. I was next on the hit list, because Sabrina is less of a threat and she might be going to final three.
How has Canada's influence impacted the house this year?
If it wasn't for Canada's influence this season, we pretty much would have been the underdogs and picked apart. Since Canada had the power of HoH they literally flipped the house upside-down, and that's when the sloppy seconds took total domination of the house. Half or three quarters of the house predicted Canada would vote Andrew and Sabrina so we kind of knew it was in our favour the whole time. After the Buzzworthy, I felt like I had an alliance [with] Canada. I know we had the houseguests but Canada had my back. So when Canada had HoH, we automatically assumed that the underdogs were not the target.
When do you think the competition shifted gears? Was there a definitive moment or was it a process?
I would say the whole game shifted exactly when Canada became HoH. They made the biggest power move this season by allowing us to take out Andrew and we just took over the game. When I say "we," I mean the sloppy seconds.
Why did you connect so well with Kyle? Would you choose to align yourself with anyone else if given a second chance?
I connected with Kyle Shore really, really well because he is a lot like my best friend in Edmonton. He has a lot of the same
characteristics, and we were kind of both cowboys in the house, we were gung-ho. We didn't care about what we had to do or what we had to say, it was just to shake up the house and try to get the game back on a level playing field. I knew that we fed off of each other, and when we wanted to cause a ruckus he was my right-hand man. We were The Outsiders! Paul was the fearless leader, Kyle was the horse, and I was the ... I was just me!
What was your best and worst moment in the house?
I think my best moment in the house was when I made up my power, and I was literally going from group to group and threatening to backdoor them and put them on the block with a fake power. We had a lot of other good laughs pranking the fellow houseguests. The worst moment in the house for me was recently, when Big Jon was a bit tipsy and he decided we should take out Heather. I agreed with him and we went and told Neda. I knew that was my worst moment because if she won the veto, I realized I was going home.
What did you discover about yourself that you didn't know prior to being on the show?
This house converted me in to the patience king. I will wait hours to do anything and everything after being in the house. It taught me that patience is a virtue and patience paid off in the game.
If you can go back to any moment in the house and change your reaction, which moment would that be and why?
I wouldn't change anything. I wouldn't take anything back. I enjoyed every moment, I didn't hold back, and I don't regret a single thing.
How did hearing from the outside world -- through your BuzzWorthy win and seeing your best friend -- impact your emotions or mental game?
When I won BuzzWorthy I really thought I had another alliance now even though they weren't strictly in the house. I aligned myself with Canada instantly. The tweets were cool being from my immediate family; they reassured me that they were watching and cheering for me. When I saw the punishment I was really, really iffy about taking it to seeing my best friend. But, he is my best friend, I literally spend all day every day with him back home. Since he flew all the way from Edmonton, and would maybe have a fistfight with me if I had said no, I knew I had to say yes. When I saw him, it felt like I was back to my reality. It was my homeboy, there in the "Big Brother" house. It reassured me that my boys back home were rooting for me. If they believe in me, I should believe in myself. It gave me that kick in the ass.
Do you have any final thoughts?
It was an experience of a lifetime. If you ever have a chance to audition or be on the show, you should absolutely do it.​
Season 2 of "Big Brother Canada" premieres Wednesday, March 5 at 9 p.m. ET/PT on Slice, with a special presentation of the premiere also airing on Global. "Big Brother Canada" will continue to air three nights a week on Wednesdays, Thursdays and Sundays at 9 p.m. ET/PT. "The Big Brother Canada Side Show" -- new this season -- will air Thursdays, following each eviction episode, at 10 p.m. ET/PT. In case that isn't enough, "Big Brother After Dark" will air seven days a week from 2 a.m. – 5 a.m. ET/11 p.m. – 2 a.m. PT.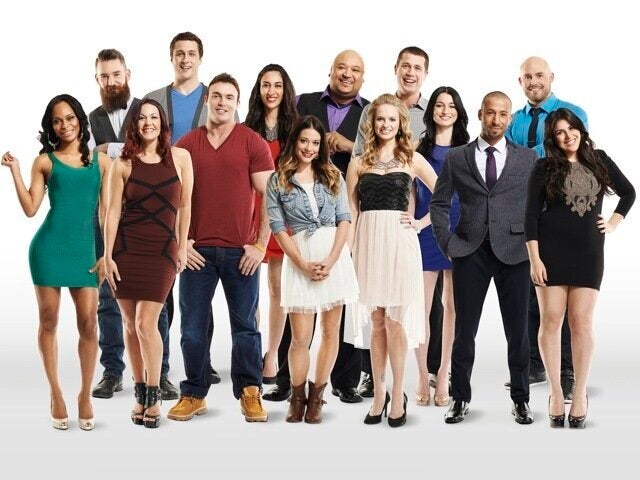 'Big Brother Canada' Season 2 Cast