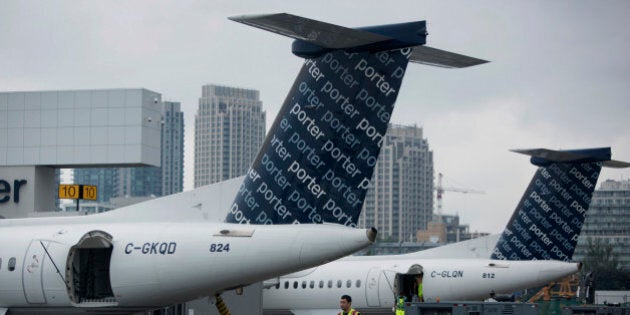 If you plan on flying with Porter in the future, you might want to pack light.
The Toronto-based airline will now charge customers $25 for their first piece of checked luggage on domestic flights. Fees will start at $25 and go as high as $28.25 per trip. The airlines says charges will kick in as of May 14 but won't affect anyone who has booked a flight before April 21.
"This is something that helps us stay competitive on the routes that we enter," airline spokesperson Brad Cicero told the paper. "You have base airfares dropping by as much as 60 per cent and other airlines using other methods to generate revenue and we're looking at opportunities in that area as well."
Cicero says he doesn't expect and blowback against Porter and that the fee on U.S. routes showed passengers were willing to travel with less than pay an extra fee. As a result, the number of checked bags on those flights dropped by 25 per cent.
"We still think that overall we have a pretty outstanding product when you look at the overall value proposition. We don't ask people to pay for many things compared to other airlines and the airfares on the routes we fly are all pretty competitive," Cicero told the National Post.