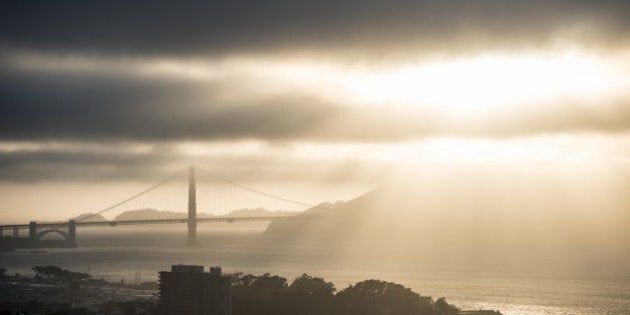 California is beautiful. We get it. California has a ton of gorgeous and notable landmarks, too. We get that. We get it so much that we've probably seen it all over our favorite movies time and again. The film industry found its home and epicenter in not only the coastal state but nestled in the shiny town of Hollywood. It's the mecca for creative types and those who appreciate the wild, adventurous world of film.
If you're heading out on a tour of sunny California, here are six (out of so many!) of the must-see landmarks in California film lovers and tourists should take in.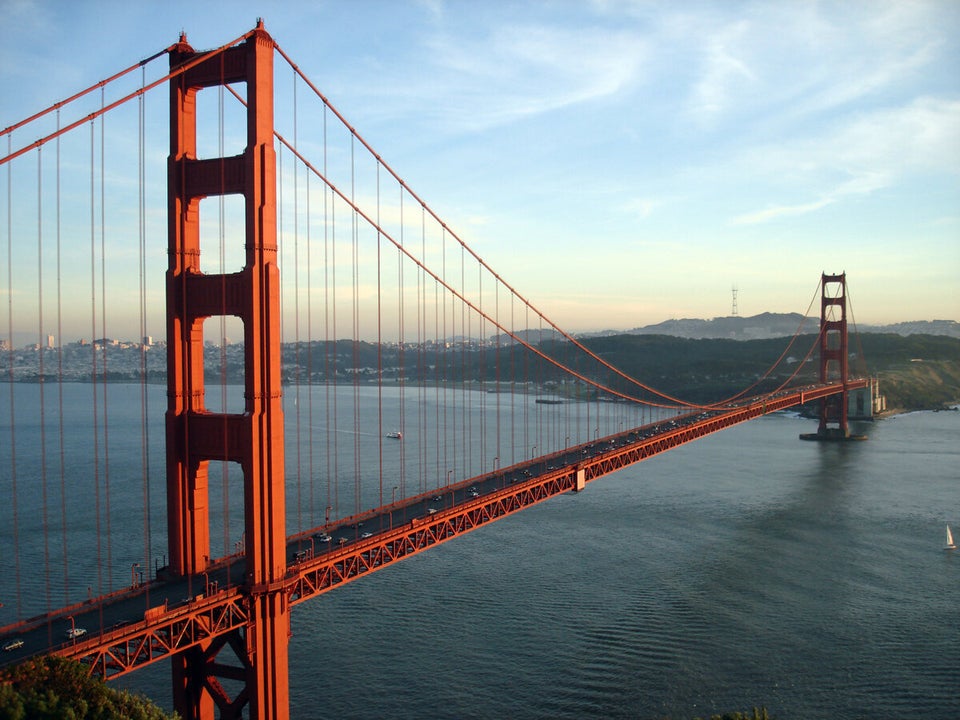 Just Like The Movies: 6 Must-See California Landmarks
The Golden Gate Bridge is featured in the opening scene of one of the best televisions shows to ever exist: Full House. If that isn't enough to lure you to San Francisco and check out the majesty of it, then what will?
Okay, then: how about the fact that it is almost 77 years old with countless cultural and historical importance? Also, it may have got eaten by a giant shark. Never forget.
A trip to the Golden State wouldn't be complete without venturing to Hearst Castle: the inspiration for Orson Welles' sprawling estate of Xanadu in Citizen Kane.
It is an honest to goodness castle right on the coast. The expansiveness of the estate is overwhelming, but also indicative one man's commitment to excess and prestige; proving to be the perfect setting and inspiration for a classic like Citizen Kane.
Vasquez Rocks Natural Area Park
Do you remember any dramatic scene in Star Trek featuring craggy looking rocks? No? Do you remember that scene in Bill and Ted's Bogus Journey when they are meeting Death on similar rocks? Okay, yes, of course you do.
The Vasquez Rocks are prominently featured in both the joyous world of film, ranging from the pinnacle of sci-fi like Star Trek to comedy fumbles like The Flintstones and comedy cults like Bill and Ted.
This little slice of ambiguous setting heaven is located in Agua Dulce Springs, in the southern part of the state.
If you always thought to yourself, "I wonder what it was like to be Richard Gere in that fancy hotel with Julia Roberts in Pretty Woman," then visiting the Beverly Wilshire Hotel in Hollywood is just for you.
Trying to get into the headspace of Richard Gere aside, this hotel is a fascinating intersection of romance and Hollywood razzle-dazzle. It also comes with a sense of history -- the Beverly Wilshire once was home to Hollywood greats like Cary Grant.
This architectural marvel from 1893 has been featured in a number of films, television series, and even music videos. Located in downtown Los Angeles, The Bradbury Building was commissioned by a gold-mining millionaire type, Lewis L. Bradbury. But, really, the most important bit is this is where Blade Runner, among others, was filmed! Blade Runner!
The pinnacle of Hollywood is perhaps the iconic Hollywood sign. Originally, the sign said "Hollywoodland" and was part of an ad campaign for suburban development in the area. Now it's the symbol for the film industry and has itself been featured in a number of films, shows, and even songs. You're one selfie away from being part of pop culture history!