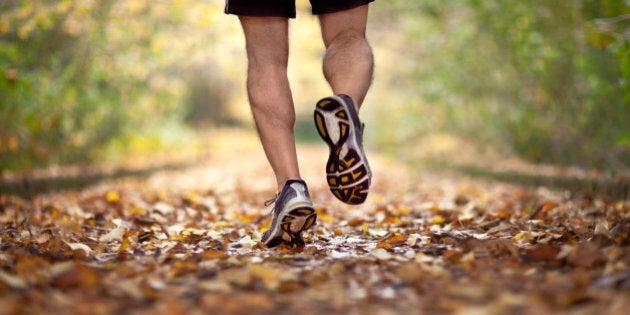 Last year's running shoes getting a little tired? Fortunately, activewear brands have been busy coming up with new styles and new technology to offer their best running shoes yet. Here is a selection of the season's top picks for men.
A minimalist construction and breathability characterize this running shoe from the Italian brand. The upper is made of ultra-breathable nylon mesh, and the outsole is reinforced in places subject to wear and tear.
No two runners are alike, so Puma lets customers choose their ideal heel-to-toe drop and cushioning level when selecting a running shoe in this range. Runners who prefer a minimal feel can opt for the minimal cushioning level (100), while those who want the softest ride possible can opt for the maximum level of 1000. The range has a number of new models, including the
To its collection of running shoes with reflective details allowing joggers to stay safe after dark, Nike has added the Free 5.0, which has an 8mm heel-to-toe drop. According to the brand, the Free 5.0 provides a sensation halfway between barefoot running and a classic sneaker.
Everything about this running shoe is geared towards maintaining a minimal weight without sacrificing comfort or durability. The outsole, for example, has carbon rubber reinforcement only in the areas most subject to wear. The upper is made with the brand's seamless 3D FuseFrame construction.
Specializing in trail running, Salomon has branched out to cater to city runners and freerunners, who enjoy confronting various obstacles in the urban landscape.The X-Tour combines the roll and rebound of a road running shoe with the enhanced traction of a trail shoe.
Helly Hansen Panarena VTR
Technically a cross trainer rather than a dedicated running shoe, the Panarena VTRL is nonetheless an excellent jogging companion, especially thanks to its optimized heel and forefoot cushioning for impact absorption and rebound.
This new version of New Balance's popular running shoe was designed for training and competitions of all distances. The blown rubber outsole lessens impact while optimizing rebound, while the lightweight, no-sew upper hugs the foot in just the right places.