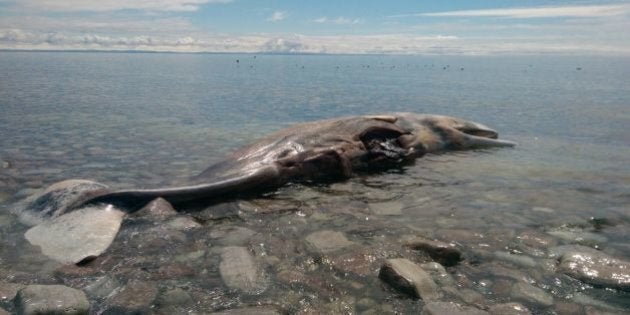 Looks like one town might be jealous.
The town of Cape St. George, on Newfoundland's west coast, turned to eBay Monday to dispose of a sperm whale carcass that washed up on its shores last week.
But those interested in bidding on the whale, which the town itself was selling, are now out of luck.
Mayor Peter Fenwick says the website has taken down the auction because it violates their policies.
Fenwick says he'd happily give the 12-metre whale away for free and is hoping the online exposure of the eBay ad will garner some interest. The whale is beached in an area known as Marches Point near houses and a fishing station — but Fenwick says residents aren't interested in it becoming a permanent fixture.
Fenwick says disposing the carcass is the responsibility of the town and both the provincial and federal governments haven't offered any help. He says he received a call from the federal Environment Department earlier in the day saying the sale of the whale could violate environmental regulations.
The animal's skeleton "would be great for museums or other attractions", Fenwick said in a news release.
As a bonus, the town promised in the ad to tow the whale's carcass to a nearby beach so birds can pick away at the flesh and the buyer only has to deal with the bones.
The bizarre auction comes after federal government officials announced two other local towns won't have to deal with their respective whale corpses. The Royal Ontario Museum will dispose of the carcasses of two blue whales that washed up on the beach in Trout River and Rocky Harbour and preserve the skeletons for research.
Fenwick said in the release that Cape St. George would love to keep the whale for an exhibit, but that it would be too expensive.
While it looks like no one can buy the whale anymore, interested parties can still call the town (709) 644-2290 or Mayor Fenwick at (709) 649-7070 if they want to take it off their hands.
With files from the Canadian Press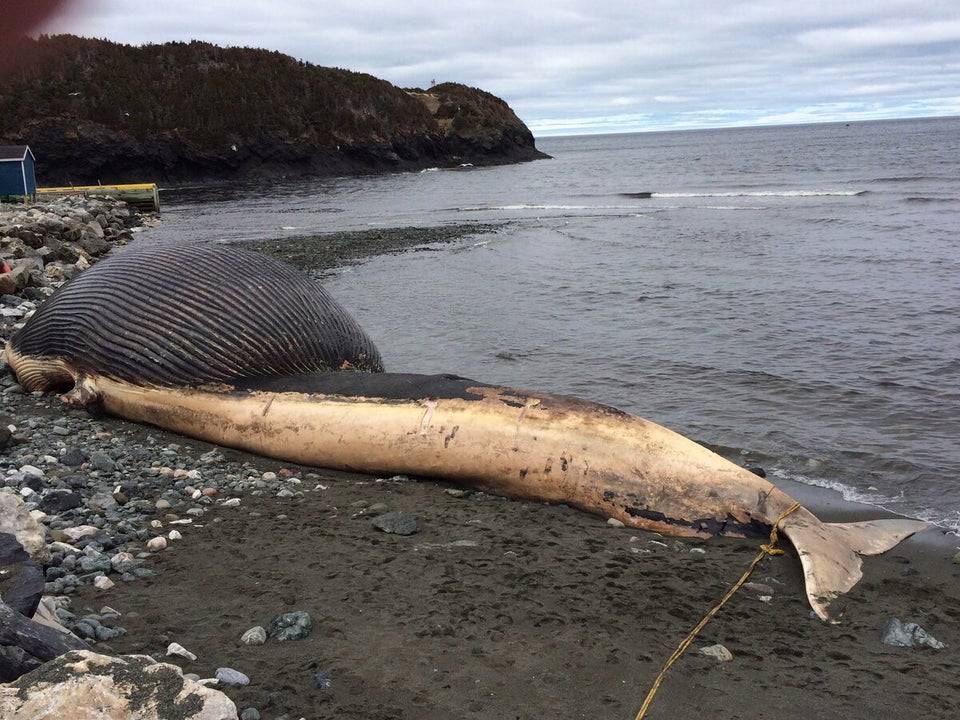 Dead Blue Whale In Newfoundland