Third time's not a charm for Kate Upton, who showed up at the 2014 Met Gala dressed in a sheer dress that made it look as if she weren't wearing any underwear!
The 21-year-old Sports Illustrated model (and Vogue cover gal) wore a Dolce & Gabbana illusion dress in New York City on Monday night that showed off all of her famous curves, and then some.
The off-the-shoulder black lace gown featured a nude sheer underlay, giving the impression that we could see her bare breasts underneath, as well as a full tulle skirt and a corset. A flower headpiece, bright orange-and-green necklace and plenty of supermodel attitude completed "The Other Woman" star's racy look.
This is the third time the model has attended the Met Gala: last year, Kate wore a plain green dress and in 2012 Kate was roasted by critics for her shimmery Michael Kors dress. (It also didn't help that the budding actress was made fun of for paying $25,000 for a ticket to the 2012 gala, something that is common for non-celebs.)
No wonder Kate said that getting ready for the Met Ball is stressful!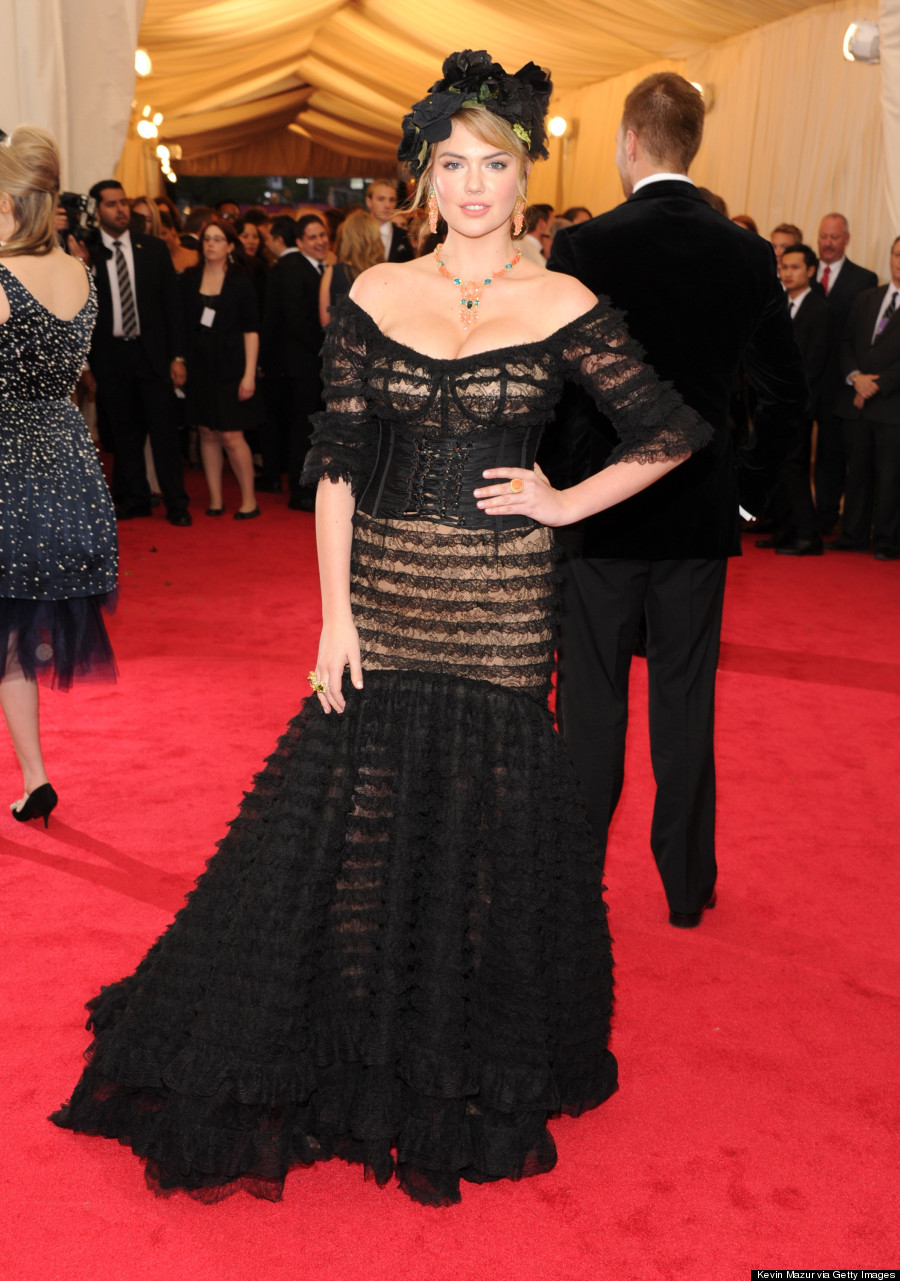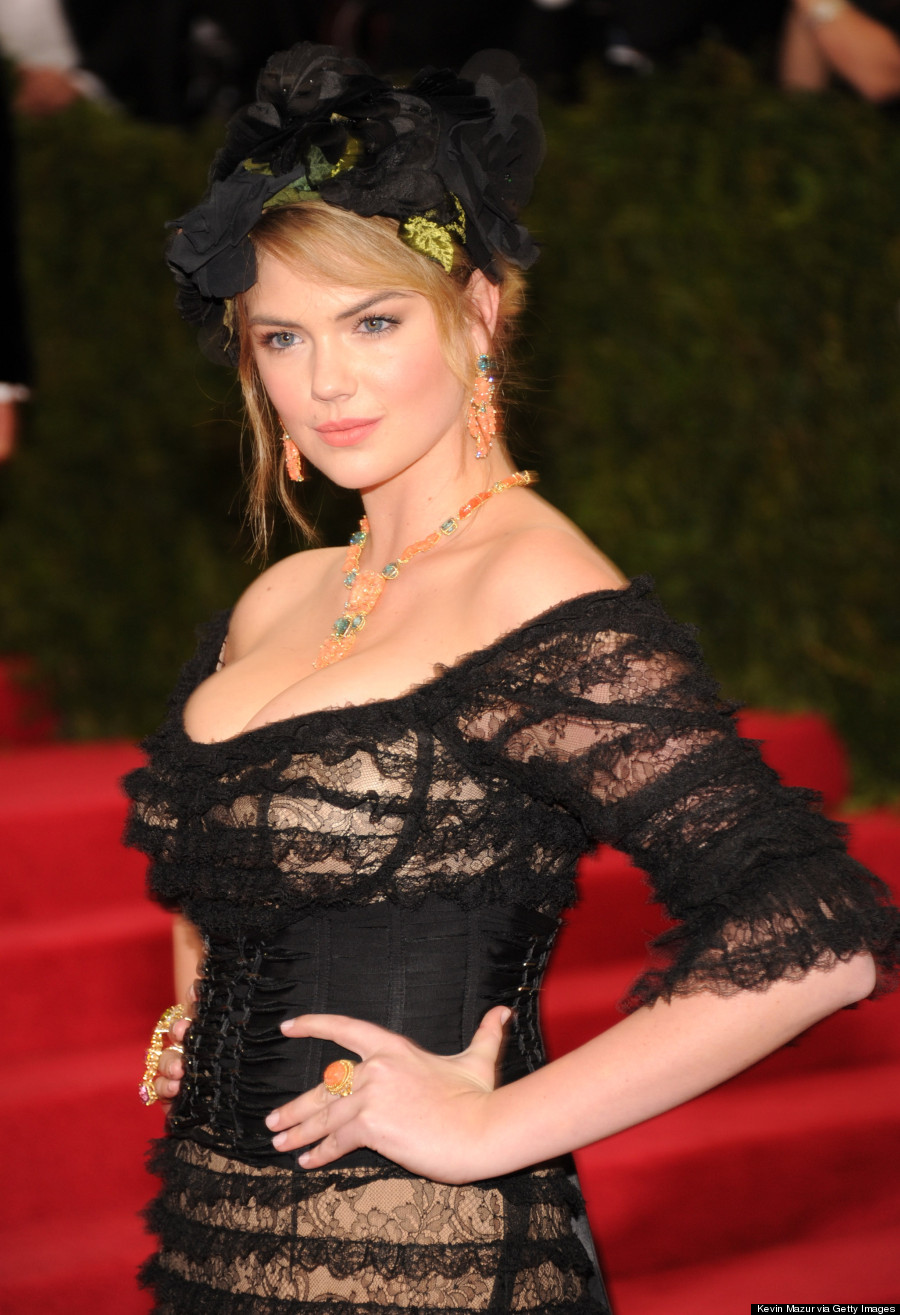 Check out all the 2014 Met Gala looks:
Get more Celebrity Fashion and follow our Pinterest board
Follow HuffPost Canada Style's board Celebrity Fashion on Pinterest.