When we saw photos of Jennifer Lopez's latest "American Idol" outfit, we nearly fell off our chairs.
At an "Idol" performance show on Wednesday, the gorgeous singer stepped out in a candy pink ASOS scallop lace skater dress that showed off her perfectly tanned legs.
Neon green-and-orange Sophia Webster sandals gave the outfit a punch of colour while peach and nude makeup (our new beauty must-have) softened up her outfit, making her look so ethereal and pretty.
The Grumpy Cat impersonator completed the ensemble with a sweeping topknot with loose wisps of hair wrapping around her neck.
Luckily, for those who are as obsessed with her dress as we are, the ASOS dress is available for only $85!
JLo has been killing it (sartorially speaking, natch) in little dresses the past couple of months: in March, she turned heads in a bootylicious sheer bodycon dress and she wore another curve-hugging frock during a pose-off with Rihanna.
Keep doing your thing, mama!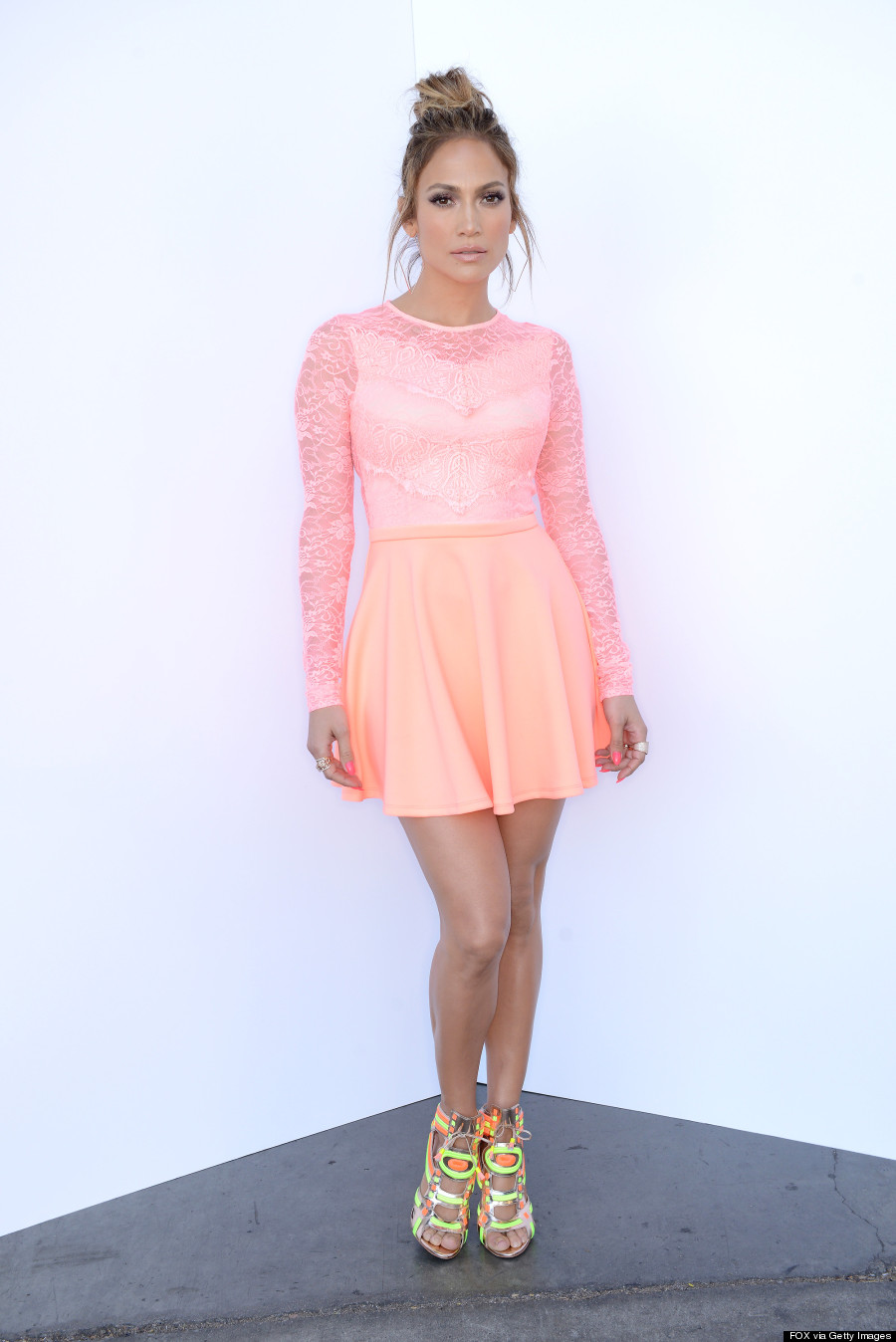 Also on HuffPost