Her sexy outfits may have had a hand in helping the Brooklyn Nets beat the Toronto Raptors and on Sunday night, Rihanna tried her luck again.
The basketball superfan attended Game 4 of the NBA playoff game between the Los Angeles Clippers and the Oklahoma City Thunder wearing a tummy-baring crop top and low-rise distressed jeans.
The 26-year-old screamed her heart out, and her support (and maybe her sexy ensemble) rallied the Clippers to win 101-99 over the Thunder.
RiRi completed her outfit with crimson red lips, a black hat and tons of jewelry, the likes of which would probably rival some of the basketball players' off-court bling.
Although the outfit was definitely hot, it's not our absolute favourite Rihanna on-court style—that would be her braless look, which she sported at a Nets vs. Raptors game in April.
We can totally see the Instagram-less singer owning a team one day!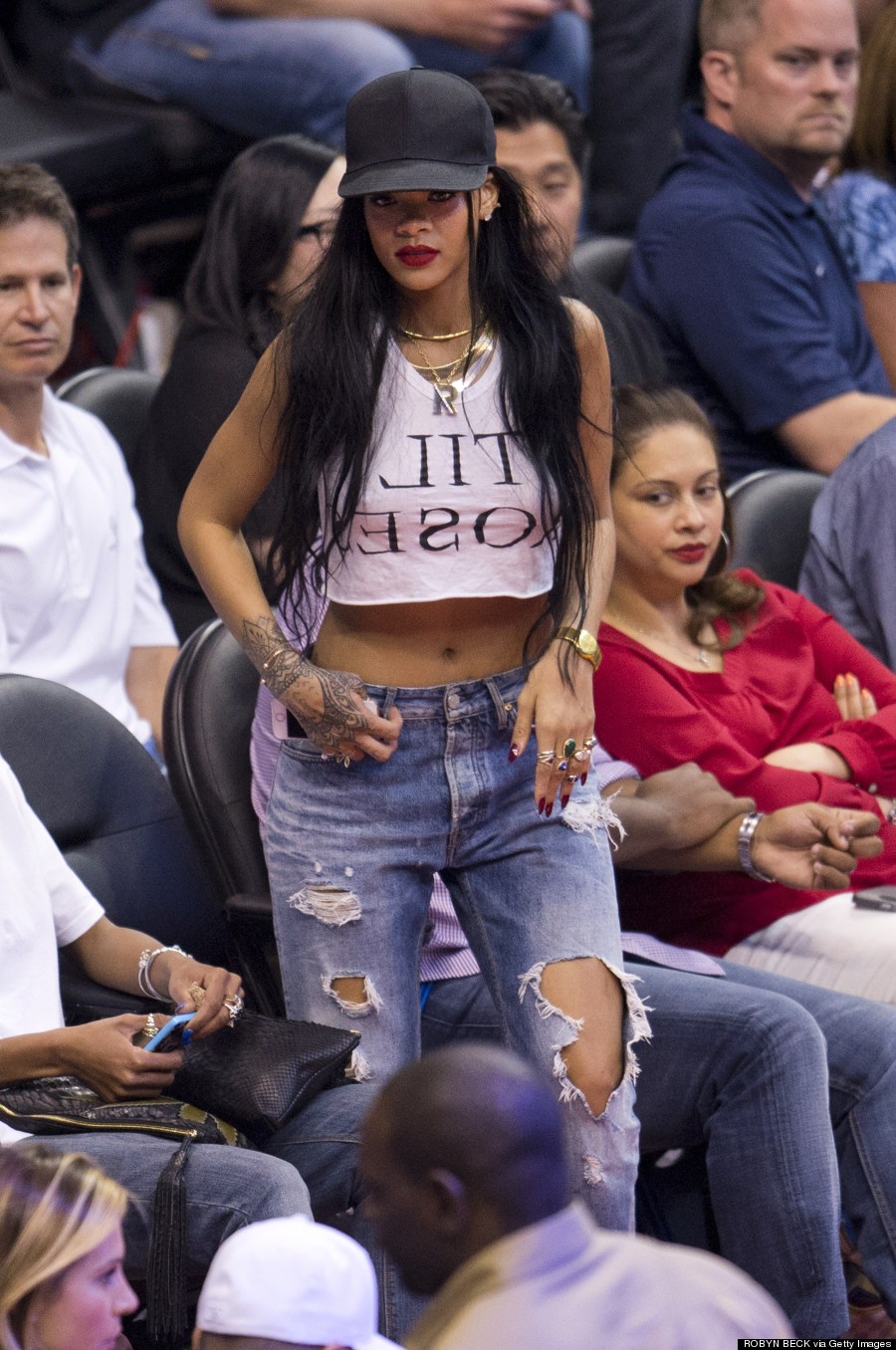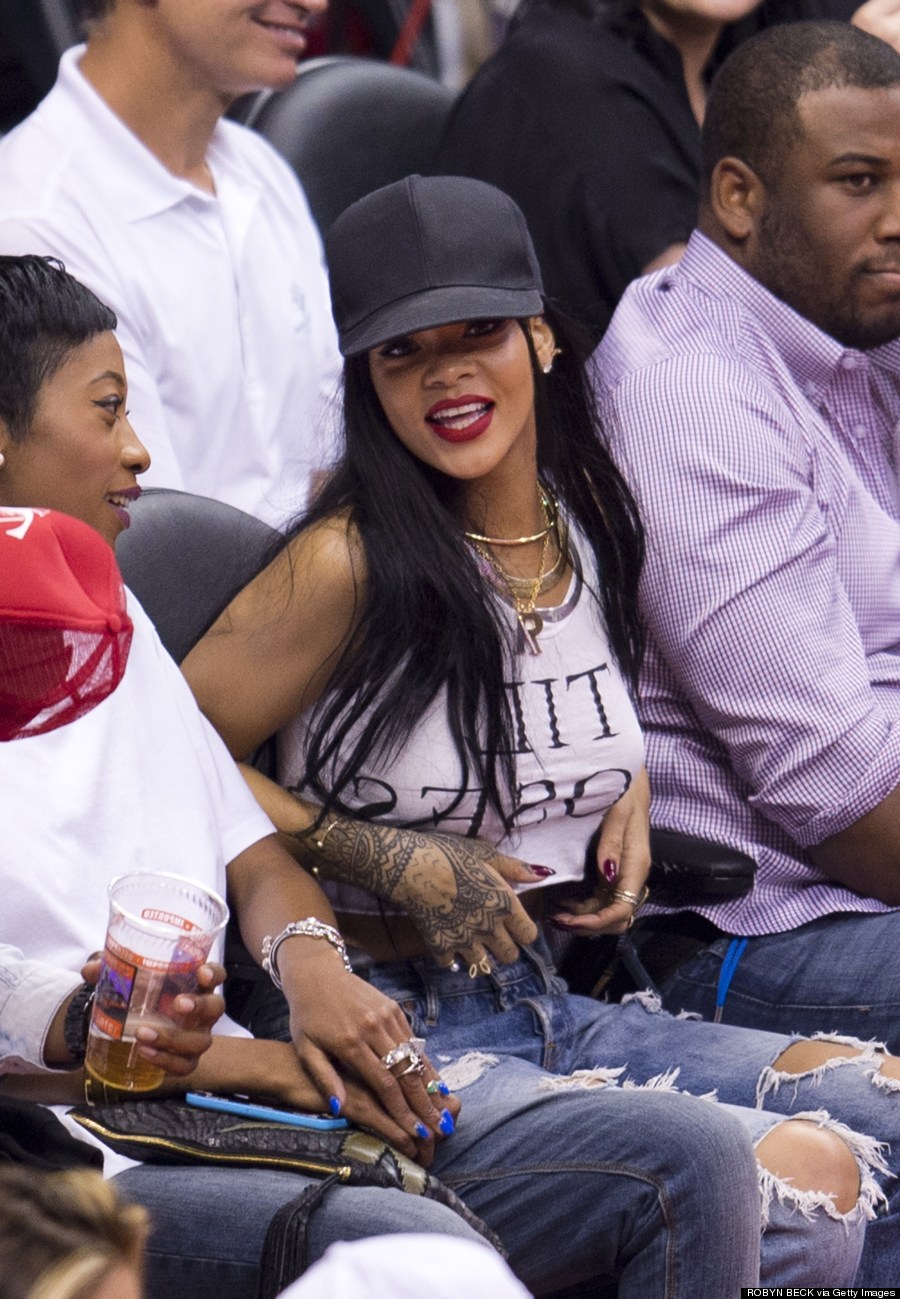 Also on HuffPost
Rihanna's Style Evolution