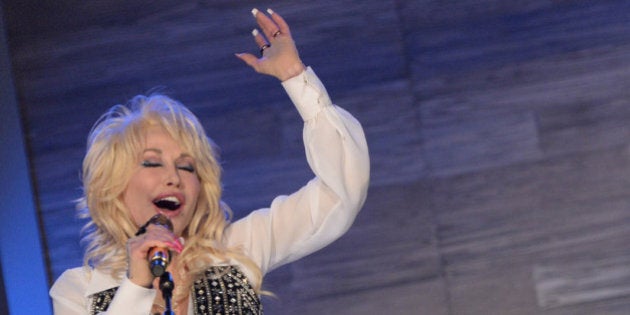 Dolly Parton thinks goddaughter Miley Cyrus "had to resort to extreme measures" artistically.
The country music legend has watched the "Wrecking Ball" singer transform in recent years from Hannah Montana to the overtly sexual performer she is today. But the 68-year-old believes she had to go to such drastic lengths to be seen as her own person, not her Disney Channel character.
"She was spectacular on ["Hannah Montana"], but she just needed and wanted so bad to break out of that and wanted to become Miley Cyrus and she tried every way in the world to do it and nobody would let her go," Dolly explained to People magazine. "So, she just had to resort to extreme measures but she pulled it off."
The "Jolene" singer wasn't surprised by Miley's reincarnation. But Dolly just hopes the 21-year-old can have longevity in her career just like she has.
Article continues after slideshow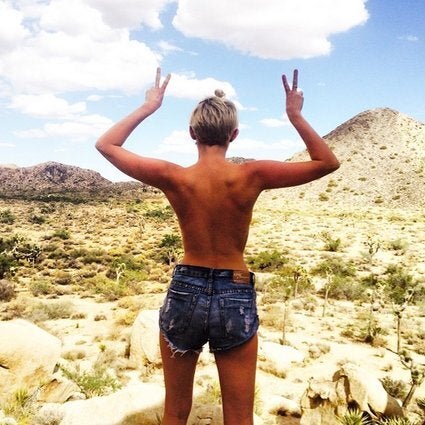 Miley Cyrus's Most Naked Pictures
"I had to laugh, I thought 'Wow,' but I realized she had to do it, she had to go to that extreme, so bless her heart," she said. "I just hope that she has a long career and I hope that she gets a chance to do everything she wants to do. She's a very smart and talented girl and I really hope she does as great as I think she can and will because she's a lot more gifted that a lot of people realize right now."
Dolly's own career has spanned over 55 years but throughout the majority of that, she has had husband of 47 years Carl Thomas Dean supporting her, even though he prefers rock music.
"He loves me, but he is not necessarily a fan of mine. So in fact when I did 'Stairway to Heaven,' which is one of his favourite songs in the whole world, he was not real happy about what I did with that," she laughed.