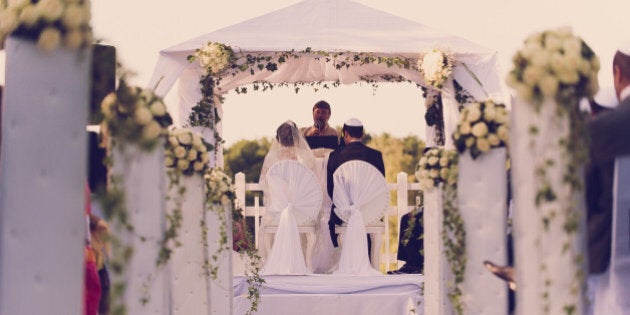 GUEST CODE: Thanks to our multicultural society, you may find yourself at a wedding this summer that celebrates in ways you aren't familiar with — and we're here to help. Each week, the HuffPost Canada Living team will take a look at a different culture's wedding and tell you about the customs, traditions and rules that go along with celebrating your friends' big days.
If you're attending a Jewish wedding for the first time, expect a few things: you'll be surrounded by happy and friendly people, you will experience ancient traditions, and you'll be expected to get on the dance floor.
"It is considered a good deed to bring joy to the bride and groom on their wedding day," says wedding planner Naomi Serkin of Naomi Serkin and Associates in Toronto. "Jewish weddings tend to be very warm and festive."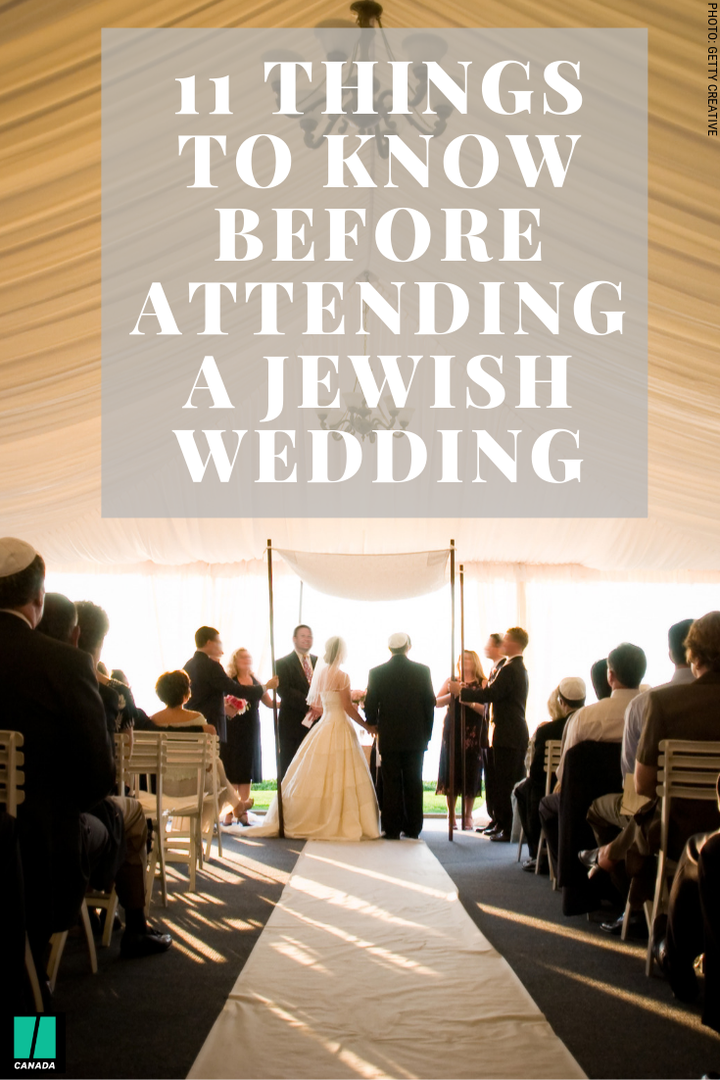 Ceremonies for the most part will be similar for most Jewish weddings, but wedding attire, etiquette and even venue depend on how religious the couple is. Wedding ceremonies are usually around sundown, directly followed by a dinner and dance reception.
Before the wedding begins, the couple signs a Jewish marriage contract called the ketubah. The signing is referred to as the Bedeken ceremony, Serkin says, and this usually happens in private with the couple and their families.
At the ceremony, which is conducted by a rabbi, and occasionally a cantor as well, the bride and groom stand under a canopy called the chuppah, where the veiled bride and her groom are blessed over a cup of wine (and share it), and exchange rings.
"The ketubah is then read out loud and then the seven blessings are recited. Following the seven blessings, the bride and groom share another cup of wine," Serkin says. The seven blessings are called sheva brachot, and symbolize an official Jewish marriage.
Even while some couples are looking for more modern ways to get married — either outdoors or in different event spaces — Serkin says Jewish weddings all come down to ancient traditions. Couples still follow the same traditions their parents may have, and religion plays a major part in making the wedding official.
Here are 11 things you should know before you attend a Jewish wedding this year: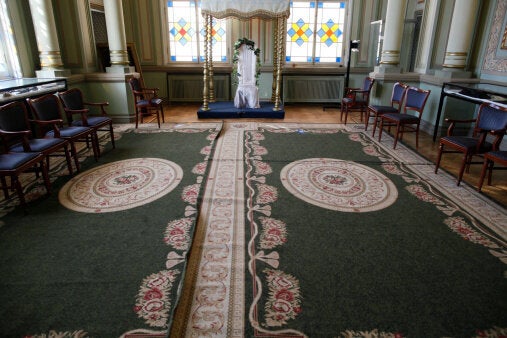 11 Facts About Jewish Weddings