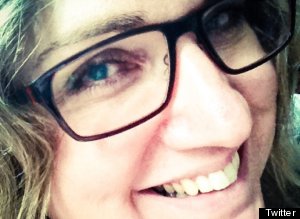 A Vancouver woman was shocked when Canadian Blood Services (CBS) turned her away from donating blood because she is transgender.
Clayre Sessoms says she gives blood regularly — and discloses her gender during screening — but her last experience left her crying in the street.
On Wednesday, Sessoms was at a CBS clinic in downtown Vancouver, reported 24 Hours Vancouver. She told a nurse she is taking estrogen because she's transitioning from male to female. The nurse left to talk to a manager.
When the nurse returned, Sessoms was told she couldn't donate blood because of her gender identity, and not because of the estrogen treatment. The nurse noted CBS doesn't have a policy on transgender clients, and Sessoms failed to get more clarity from two other staffers.
Sessoms, who is a web content strategist and copywriter, recorded the conversations and posted them to her blog.
"I'm a blood donor. And I want to keep giving blood without hurtful discrimination," Sessoms told The Huffington Post B.C. in an email. "My ultimate goal is that this leads to positive changes that do not discriminate based on who I am."
CBS bans donations from men who have had sex with other men in the last five years, but "I'm a happily married lesbian," said Sessoms.
She said she plans to file a complaint with the B.C. Human Rights Tribunal. In her blog, Sessoms also takes issue with the CBS slogan, "It's in you to give":
"My blood is clean. My blood is safe.... A transgender person is someone whose identity does not conform unambiguously to conventional notions of gender. It doesn't mean that I'm HIV positive. It doesn't mean that I'm promiscuous or a drug addict....

I want something better than an apology. I want a promise that eligible, screened and qualified donors aren't turned away because of gender or any other factor that may violate B.C.'s human rights code. I want to walk in to any organization or business in Vancouver and not be turned away simply because they don't know how to respond to gender-variant individuals. I want equality.

I want fairness. Nothing more. Nothing less. Because, damn it, it's in me to give."
A Canadian Blood Services spokesman sent the Georgia Straight a written statement on Thursday. Marc Plante wrote that any "transsexual or transgendered individual is screened at our blood donor clinics according to the same standard eligibility criteria we use for all blood donors."
Like this article? Follow our Facebook page

Or follow us on Twitter
Also on HuffPost
Visible Bodies: Transgender Narratives Retold