No wonder Sean Penn is smitten!
Charlize Theron covers the June 2014 issue of Vogue magazine and gets wet and wild in a sexy photo shoot that involves lots of cute swimsuits (and a sexy bikini to boot).
On the cover photo, the 38-year-old actress wears a navy corseted one-piece and rocks wet, beachy waves as she poses in a tropical paradise.
The inside photo shoot is just as steamy: a metallic silver two-piece (which can be yours for $290), a sexy black one-shoulder one-piece and a strapless white bathing suit make appearances as the "Prometheus" actress rides a jet ski, relaxes on a beach and (almost) goes scuba diving.
Charlize also dishes about the new love of her live, Mr. Penn.
"Sean and I have known each other for 18 years. We were just really good friends. And it's been slow going because you are aware that you could screw that up and lose it," she said. "We had to think about it. But at the end of the day, it was somewhat effortless. It just kind of naturally happened, and before I knew it, I was in something that was making my life better – the people who really love me can see the effect it has had on me."
Check out her gorgeous cover: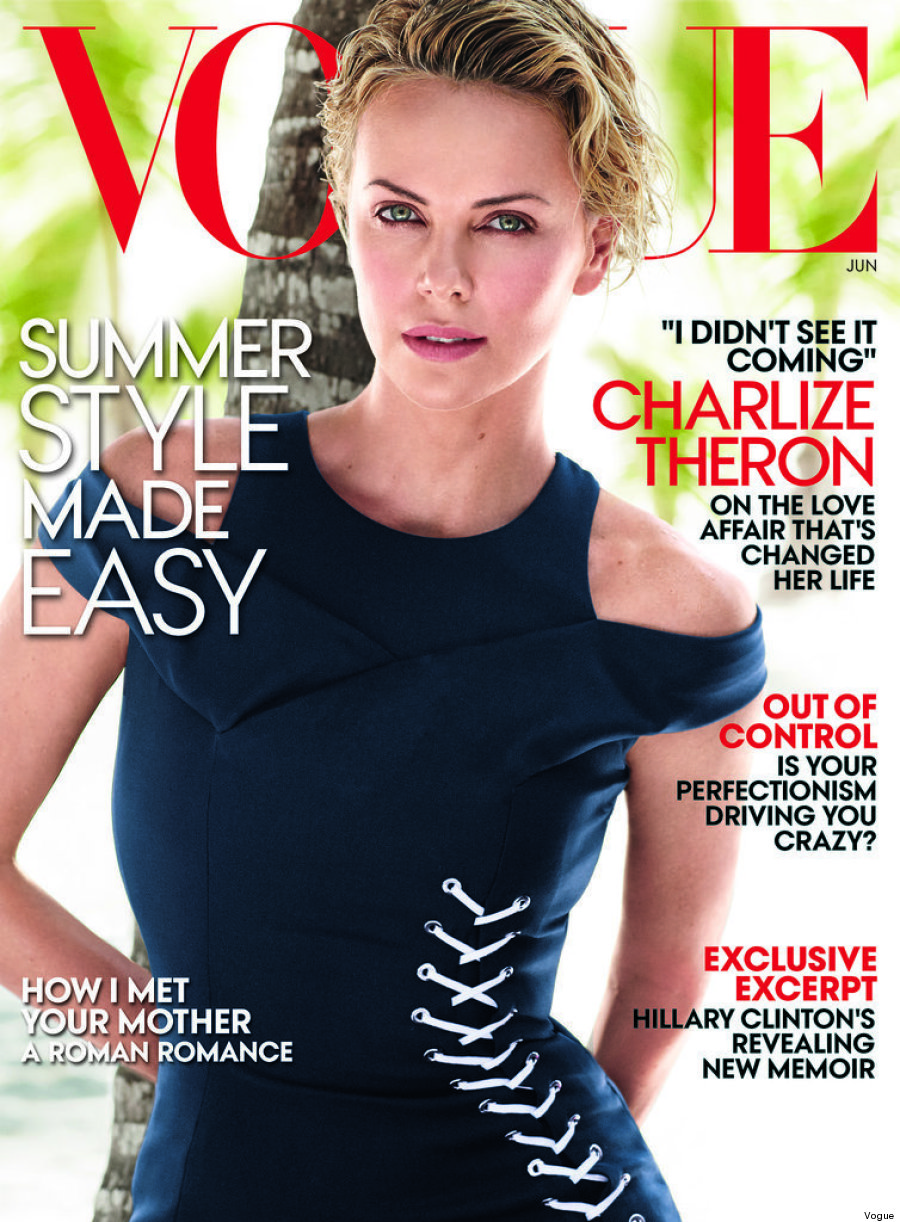 Also on HuffPost