Facebook/300 Sandiwches
The over-the-top sandwich fairy tale we couldn't stop talking about in September finally got its happy ending: the sandwich maker has her engagement ring after making 257 sandwiches.
Last fall, New York Post reporter Stephanie Smith set out on a quest to make her boyfriend E (Eric Schulte) 300 sandwiches in exchange for an engagement ring. Along the way, Smith documented and filed every single sandwich she made, everything from French toast with peanut butter and jelly (#245) to a fried chicken and cornbread waffle sandwich (#234).
But on Tuesday, Smith's sandwich-making journey came to an halt (well, we assume, anyway). On her Facebook page and blog, and after making her 257th sandwich (this one of the fish variety), Smith announced E apparently couldn't wait until sandwich #300 — he proposed with a diamond ring during a trip to Barbados.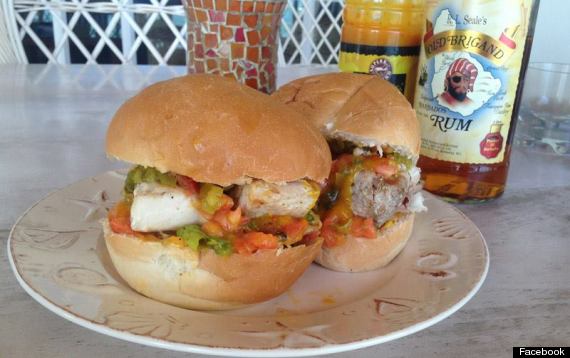 Sandwhich #257 —The "Fishkiller" Fish Cutter
"Words cannot express how extraordinarily happy I am. Not because I have a engagement ring, but because I'm going to spend the rest of my life having ridiculously amazing adventures with my soul mate," she writes on her blog.
The bling
Last year, both Smith and her sandwich demanding boyfriend fiancé faced criticism for being "sexist" and "chauvinistic," after Smith wrote a column on why she loved making sandwiches for her man. Others scorned the couple's apparent blatant need for attention and/or a movie/book deal.
But with 257 recipes under her belt and a man with a full stomach, we're not sure if Smith will continue making those 43 sandwiches she has left. Would you ever do anything this crazy for love? Let us know in the comments below:
Also on HuffPost
Women On Twitter React to "300 Sandwiches"