It's probably the most efficient way to work out without sweating that much: let it all hang out and do it in the nude.
A CrossFit gym called Spartan Mentality in Aarhus Denmark, is offering its gym-goers a nude CrossFit workout session on Sunday evenings, according to The Gaily Grind.
"People are already so scantily clad at CrossFit that we thought we might as well throw the rest away," Steffen Haldrup Andersen, creator of the naked CrossFit team told The Gaily Grind.
The images, which were posted on Imgur in April, shows at least 10 men (and their shiny butts) performing typical CrossFit moves like pull-ups and weight training.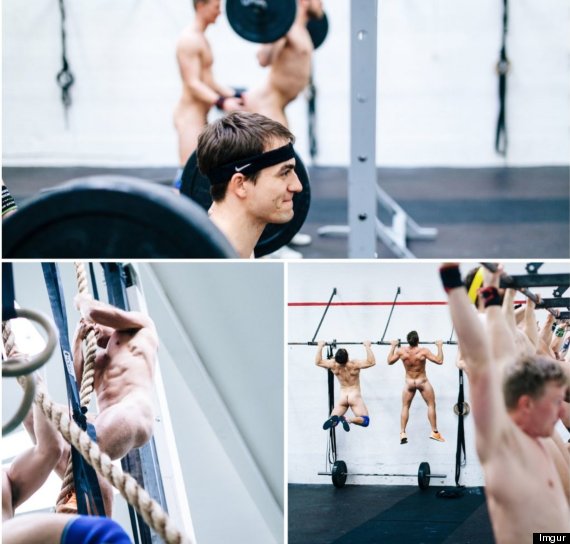 Haldrup Andersen says there are already 12 members (all men) who have decided to get down to their birthday suits every weekend.
Exercise-wise, CrossFit has been dubbed as an intense quick workout to get your body moving and leaner. Huffington Post blogger Julie Upton says because it is based on high-intensity interval training, and it's more efficient compared to exercises done at a low or moderate intensity. However, some experts say CrossFit isn't ideal for people who are not used to intense intervals or aren't familiar with the proper form.
Also on HuffPost
12 CrossFit Workouts Anyone Can Do