That is one very, very large canine.
For comparison
Direwolf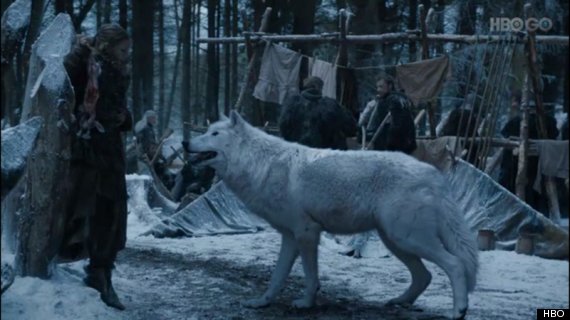 Real-life arctic wolf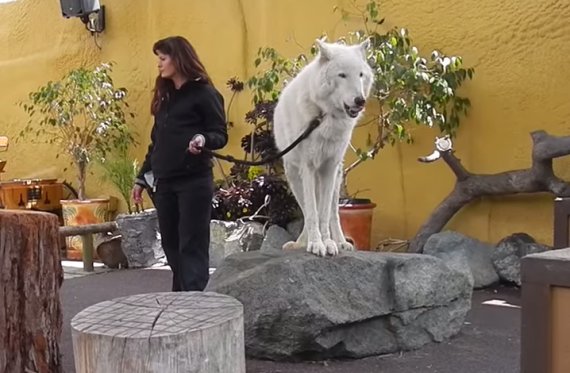 The night really is dark and full of terrors.
In all seriousness though, Game of Thrones author J.R.R. Martin did not invent the direwolf. It was a very real species that went extinct roughly 10,000 years ago. They could weigh as much as 174 pounds.
Also on HuffPost
"Game of Thrones" Cast Pose With Their Action Figures