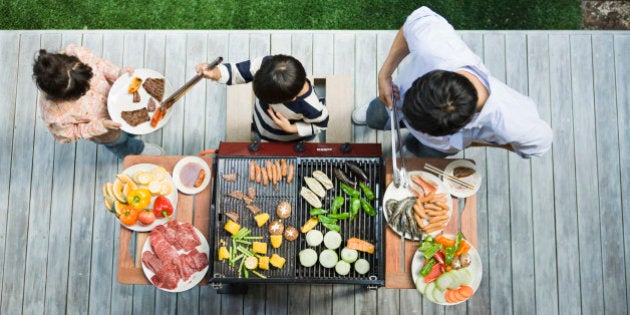 All barbecued meals are not created equal. Before heading to your grill with tongs, condiments and meat this summer, start by reassessing the ingredients you have for recipes right in your kitchen.
The case for the best way to barbecue has always been a back-and-forth between chefs and cooks, says chef Thomas Heitz of PORT restaurant in Pickering, Ont. "There is propane or natural gas that some argue is clean and natural ... then there's charcoal which takes more time and skill, but leaves the meat with a delicate smokiness."
Whether you're in the mood for firing up your gas BBQ or kicking it old school with an open pit, Heitz says the possibilities for grilling are endless. Everything from smoked meats to marinated vegetables to booze-infused fruits can be made on a grill.
"I love cooking fresh asparagus, marinated flank steaks and fresh ground brisket burger," he says, adding Canada is great for locally-sourced and in-season produce during spring and summer months. Asparagus, strawberries and arugula are all popular in May.
Here are 10 things you must have in your kitchen or pantry to make this summer grilling season the best one yet: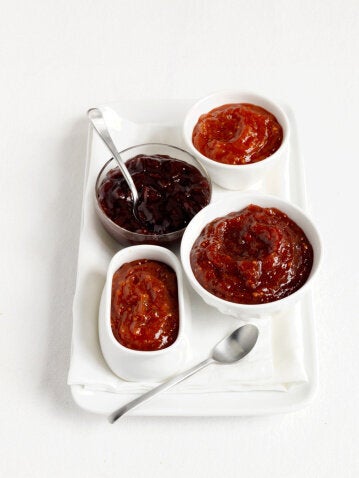 10 Things You Must Have This Summer
Say goodbye to those packages you have stuffed in your fridge or junk drawer. Start summer fresh with high-quality ingredients to make both sweet and savoury condiments."Chow chow (a type of relish), summer sweet corn and roasted red pepper relish, pickled red onions and even bacon jam can turn an ordinary ball park hot dog into something magical," says chef Thomas Heitz of PORT restaurant in Pickering, Ont.
It may be time to revamp your salt collection with more gourmet flavours. Heitz recommends avoiding iodized salt and trying salts with more of a natural flavour. Salts like maldon, fleur de sel, sel gris, Himalayan, kosher, rock salt, smoked salt and truffle salt, for example, all add a unique flavour to your sauces or meats.
Any piece of meat, along with vegetables or potatoes, always benefits from adding a little extra something. Marinades help tenderize tougher cuts like flat irons, flank steak and tenderloins.
Our country has a rich collection of craft beers that can satisfy anyone's thirst on those hot summer days. Not only are you supporting local breweries, but you're also getting customized flavours. Heitz also suggests using beers in your marinades for meats and veggies.
If you're ever looking for a shortcut to add a hint of sweetness to your meals, don't go for the white stuff. Maple syrup (oh so Canadian), adds a sweet tangy taste to anything you decide to barbecue. Heitz recommends bourbon maple glazed salmon or even maple chipotle saucy ribs.
Whether you're making a classic coleslaw with cabbage and carrots, or trying something a little fancier like shredded heirloom carrots, exotic Asian pear, watermelon, radish or bok choy with a soy vinaigrette, there's a slaw for everyone!
In Canada, spring and summer are the only opportunity to grow your own herbs, Heitz says. For the most part, herbs need relatively low maintenance and are great additions to salads, meats and grilled vegetables. "Some of my favourite herbs are lemon verbena, chocolate mint, garlic chives, rosemary, oregano and thyme." He also says homegrown herbs are two to three times more potent than store-bought herbs.
To cook the best of the best, cook for each season. During spring and summer months, vegetables like ramps, fiddleheads and asparagus make great additions to your summer BBQs. And don't forget about zucchini, eggplants, tomatoes — they're great for grilling.
From Niagara peaches to canary melons to watermelon, summer is arguably the best time to enjoy fresh fruit. Not only do fresh fruits make great desserts and cooking options, but you can even add them to classic sangria recipes. Cheers!
Looking for that tangy zip? Just squeeze a fresh lemon (or two) over your favourite summer meals. Lemon, lime or any other seasonal citrus adds the perfect amount of zest to any grilled or smoked meal. Mix citrus with chicken, pork, salmon, asparagus and even potatoes.